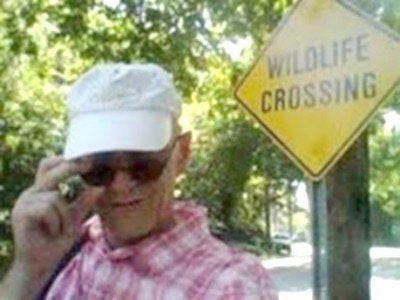 A convicted Danish sex predator who emotionally tortured an 11-year-old Missouri girl and released naked videos of her on the Internet will probably spend the rest of his life in a U.S. prison.
Kai Lundstroem Pedersen, 61, was sentenced last week to 30 years in prison after he used several online accounts to extort the young girl into sending him naked photos and videos -- all from behind his computer screen in Randers, Denmark, McClatchy Newspapers reported.
"Based on this sentence, I don't think you're going back to Denmark," U.S. District Judge Greg Kays said at Pedersen's sentencing in Kansas City.
Cops ended Pedersen's perverted exchanges -- which even his own lawyer classified as "horrific" and "unspeakable" -- after they tracked him moving from Denmark to Stony Brook, N.Y. in September 2010.
Since July that year, he'd been following the little girl online, posing as a 14-year-old boy who said he'd release videos of her if she didn't send more.
"If you don't want me to post everything on the Internet, then write back to me on Facebook," he wrote on Aug. 1, 2010, according to the Kansas City Star. "Then maybe we can find a way to prevent me from making everything public."
Eventually, the child pornographer sent the video to the girl's friends, pressuring them to get her to talk to him. Pedersen assumed several online identities, posing as violent thugs when he threatened the girl.
He pleaded guilty to extortion and production and distribution of child pornography. In court, he was described as unapologetic. His lawyer's only defensive argument was to note that Denmark would have given a more minor sentence at just six years.
Calling all HuffPost superfans!
Sign up for membership to become a founding member and help shape HuffPost's next chapter