It took just five days for Volusia County, Fla., Sheriff's deputies to net 23 suspected criminals accused of trying to have sex with children.
One of the suspects, U.S. Army Reservist Paul Way, 36, allegedly brought a teddy bear and two Vicodin pills to a "decoy house" in Ormond Beach, where he thought he was meeting a 14-year-old girl. "Instead, [his] journey ended in a pair of handcuffs and a jail cell," the release said.
The oldest suspect captured in the bust was 66-year-old John F. Williams, who allegedly brought a contract for a fictitious 14-year-old girl's parents to sign, stating that he could have sex with their daughter.
"They all came prepared for this," a sheriff's office spokesperson said, according to WFTV. "One came with condoms, one came with a teddy bear, one came with a contract."
Sheriff Ben Johnson said he hopes the sting serves as a wakeup call.
"Child exploitation is a problem that crosses all jurisdictional boundaries and socio-economic backgrounds," Johnson said in the release. "The arrests that were made in the past five days should be a wake-up call for all predators."
The defendants ranged in age from 18 to 66. One traveled 120 miles from Kingsland, Ga. to the house where deputies were waiting, according to the release.
Most of the defendants were charged with three felonies including the use of a computer to seduce or solicit a child to engage in unlawful sexual conduct, traveling to meet a minor to engage in unlawful sexual conduct and unlawful use of a two-way communications device.
One defendant was actually grateful he got caught, according to the release.
Andrew Scheler allegedly told deputies he was "glad this happened because I shouldn't be doing this."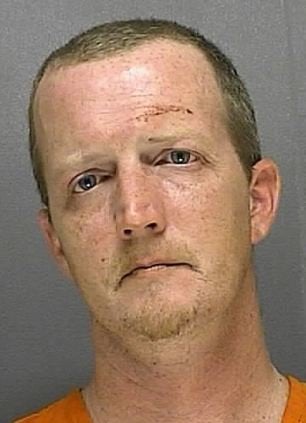 Child Porn Bust
Related
Popular in the Community