"I was raped. I was beat. I was hit by a car. I've had guns pulled out on me. I was forced to do all kinds of unimaginable things."
These are the words of Jessica, who endured this terror as a child, on the streets on LA not that long ago. She is a child sex trafficking survivor, in a city where child prostitution persists--and some of the victims don't survive.
The video above was just released by LA County Supervisor Don Knabe as a part of a County-wide anti-child sex trafficking campaign. In 2010, 174 girls--all under 18 years old--were arrested on prostitution-related charges, according to the video. Another 2,351 girls ages 18-24 were involved in prostitution cases.
And it turns out that child sex trafficking is insanely profitable. A trafficker can make $140,000 annually selling one girl, and most traffickers have multiple girls in their "stable" -- anywhere from five to 10 or more. That means pimps sometimes make over $1 million a year.
A probation officer in the video explains how the trafficking starts: "They bring them in and, in the beginning, it's all about, 'Let's go to dinner. Let me buy you things. Let's get your hair done. And let's get your nails done.' And then it becomes, 'If we want to sustain this, this is what I need you to do for me.'"
Supervisor Knabe explains how it often ends: "At the end of the day, these girls are going to die. That pimp doesn't care about them. Once they're used up, they'll just throw them to the side."
He continues that part of the County's message to these girls--who are sometimes as young as 11 or 12--is that if they come to the police, they will be protected. This is crucial because prostitute "sisters" will often tell on a girl for going to the police and the pimps will try to go after the girl--sometimes resulting in death.
Although she survived, Jessica, quoted above, shares that she was violently targeted after she made it known that she didn't want to be a prostitute anymore. A fellow young prostitute wasn't as lucky--she was fatally shot, possibly by a pimp. "She never knew her self worth. She always thought that she was going to just be what she was. And she could've been so much more," Jessica recalled.
The County's campaign started earlier this month and includes ads on over 3,000 buses in English and Spanish and 77,000 brochures released by Metro. Clear Channel Outdoor also donated over 50 digital displays and 15 traditional billboards to display the anti-trafficking message across LA County.
Before You Go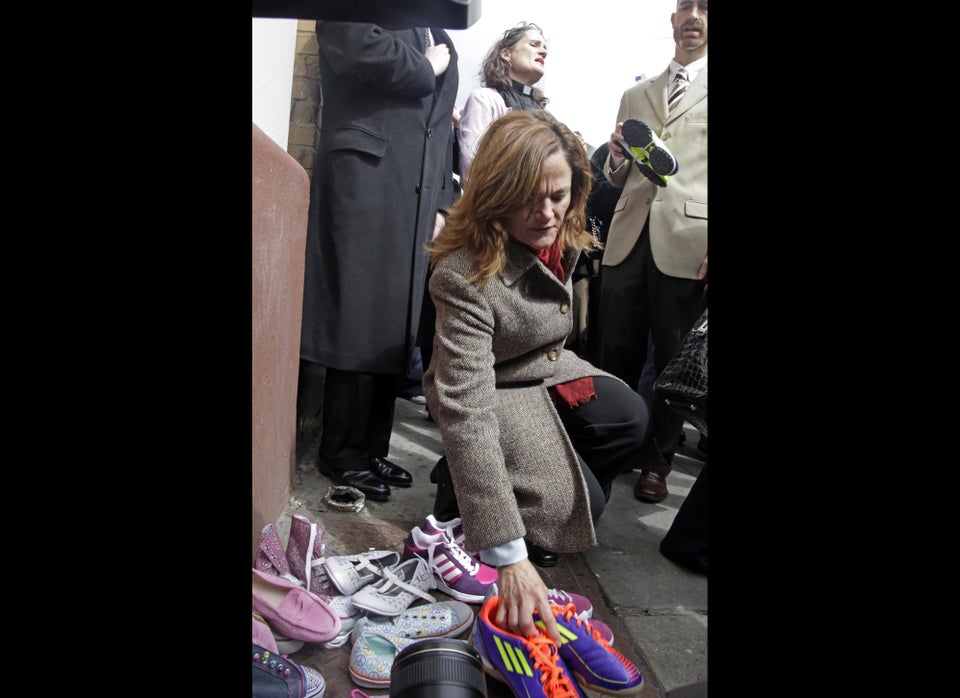 The Faces Of Sex Trafficking
Popular in the Community