As young female stars transition to adulthood, they often take to magazine covers to prove they're not little kids anymore. Stripping down to appear grown up, they pose in sexy exposés functioning as public announcements that seem to say, "Hey, I'm 18, it's okay to objectify me now!"
Of course, generally speaking, Hollywood is highly sexualized, and posing for Seventeen is a far different thing from a Maxim photo shoot, but what does it say about our culture when womanhood is automatically synonymous with exposure? Shouldn't there be other means of signaling the transition, like, I don't know, a nice blazer or something?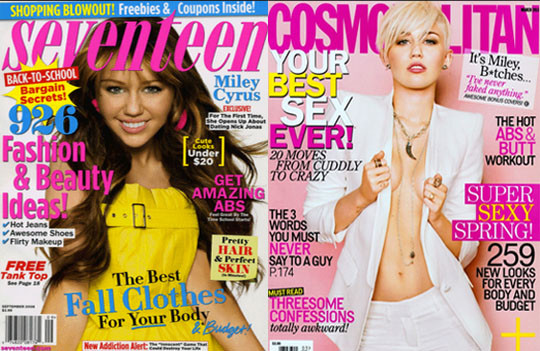 We took a look at the way Miley Cyrus and other child stars have stripped down post-childhood. Teasers like Amanda Bynes' "All Grown Up And Uncovered" or Danielle Fishel's "Your Lifetime Crush Answers The Call Of Booty" should be sufficient evidence of just how screwed up this trend can be.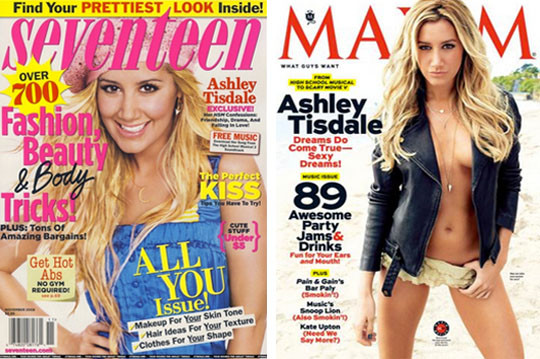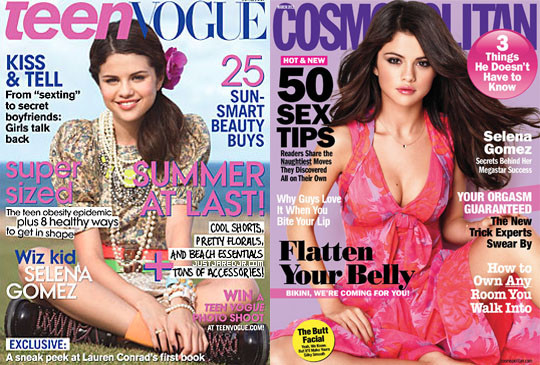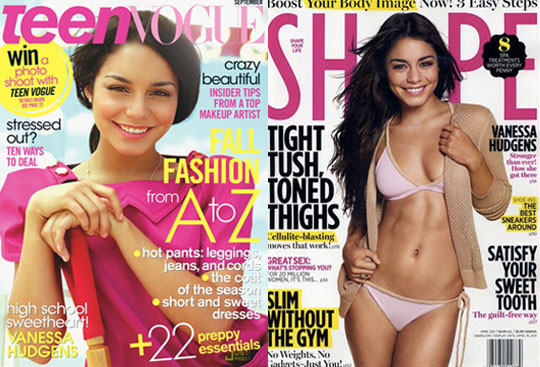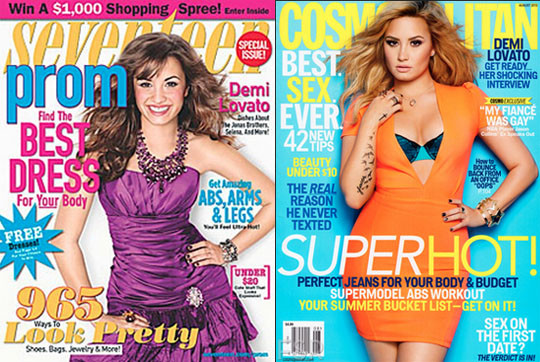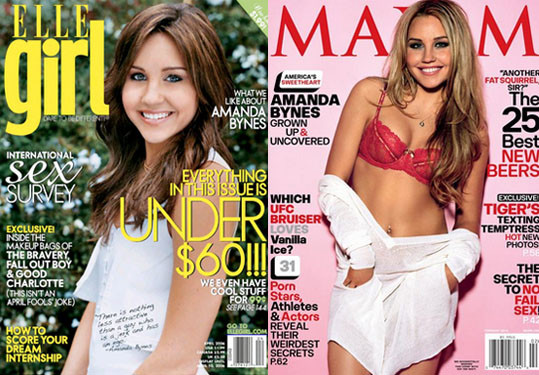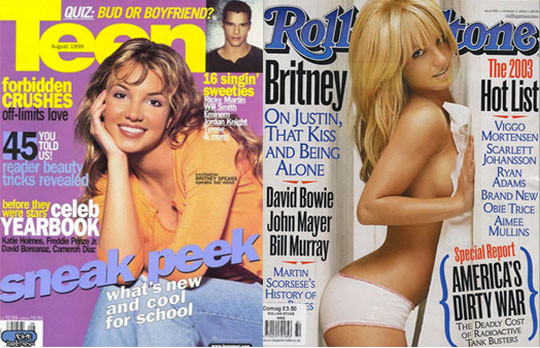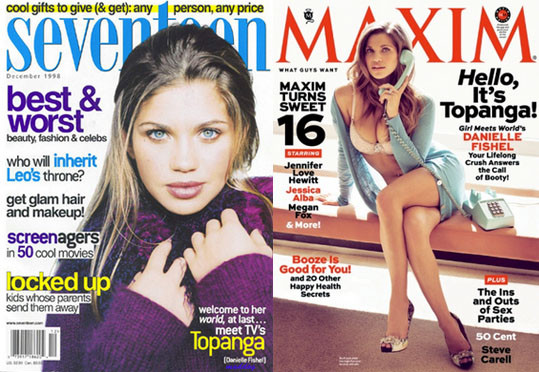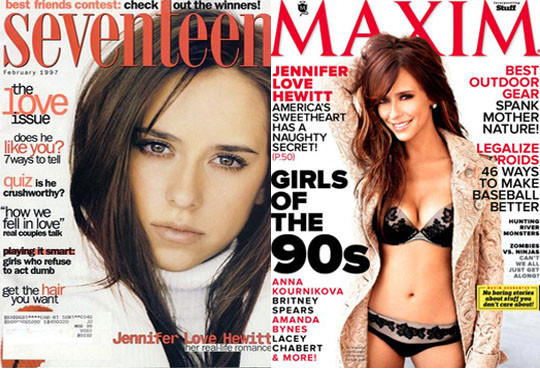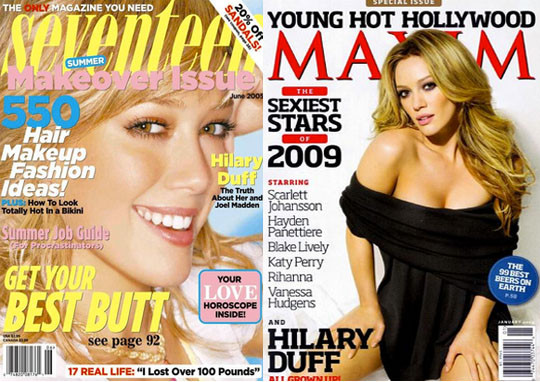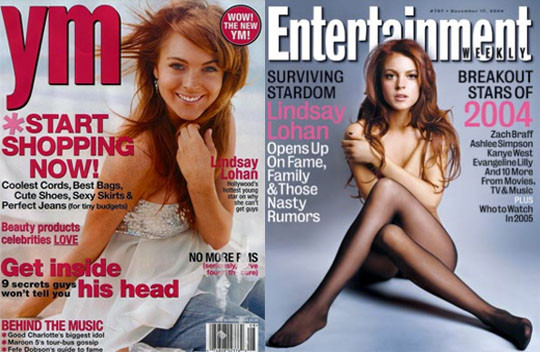 Related
Before You Go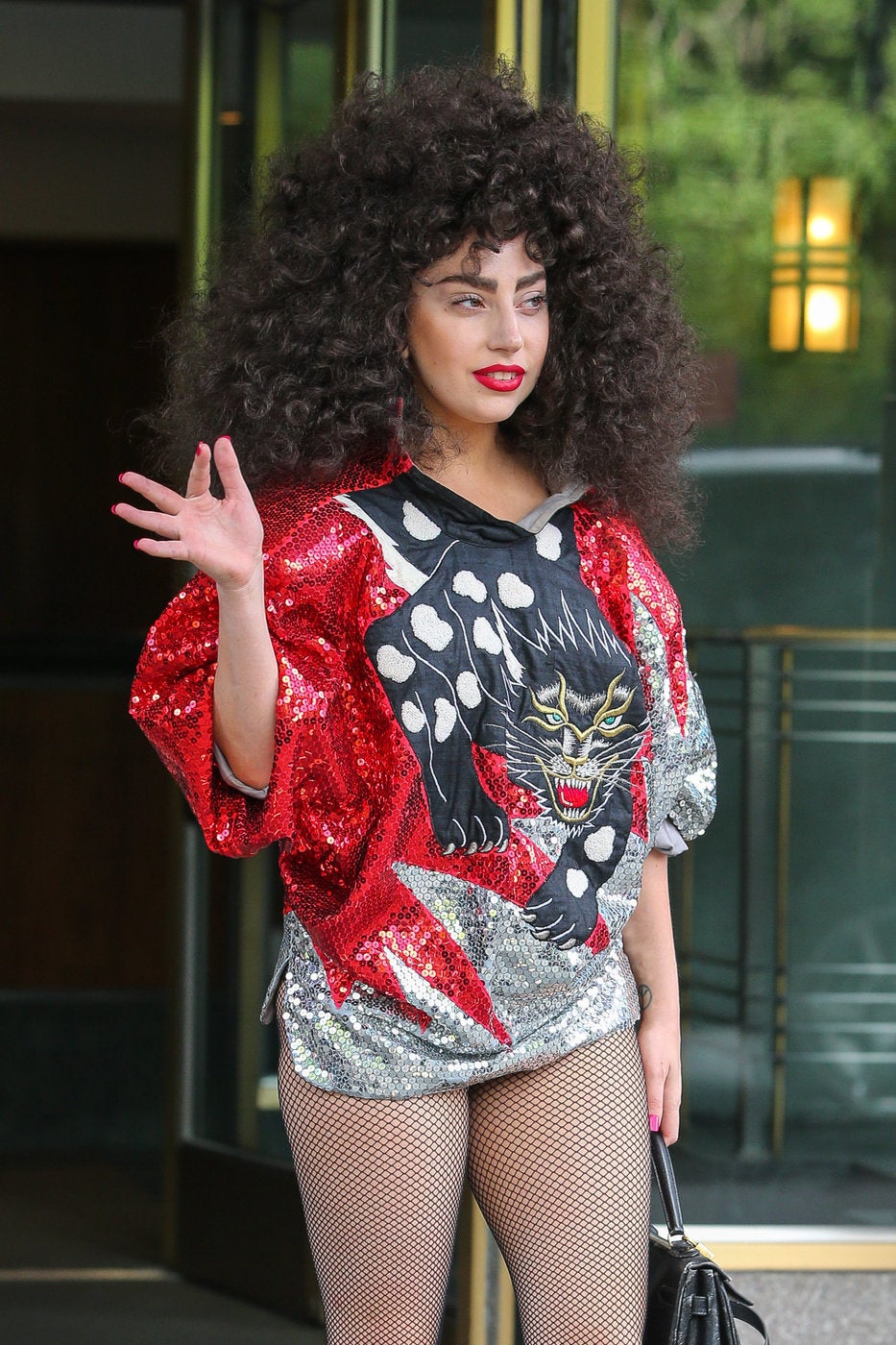 Celebrity News & Photos
Popular in the Community