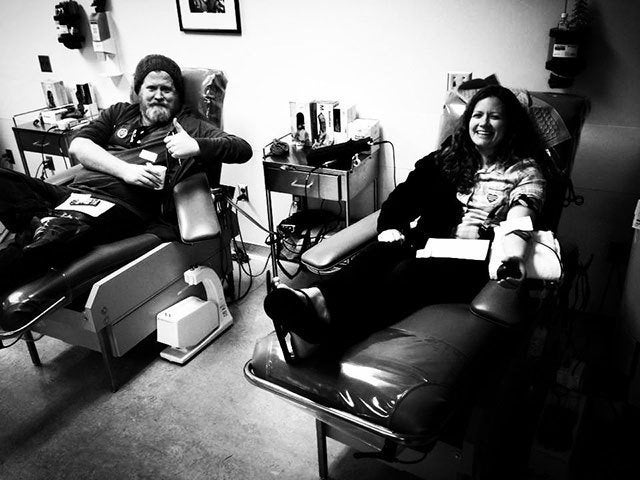 Being a special needs dad has taught me to expect the unexpected in terms of what life is going to throw out at you and your child. This year, rather than plan a trip to the South to visit the in-laws or an excursion to Disneyland, we planned a six-hour orthopedic surgery at Children's Hospital Los Angeles. Mainly, we scheduled the surgery for this time so that I would have two weeks off of work to help out. At 2, my daughter Elliot doesn't understand the concept of Christmas, anyway. Ever since we first heard of this surgery 1.5 years ago, we have been anxiously awaiting the day Elliot could have it. Our hope is that the procedure will be a huge step forward (pun intended) towards her walking independently one day. The six-hour surgery was a success and recovery has been slow and steady. Six hours is a long time to let your mind wander. Like most people these days, I used my smartphone to pass a lot of the time. There are some things that I learned from that experience that I would like to share with you in case you ever have to go through something similar or if you know someone who will.
I'm not the biggest fan of Facebook. I mostly have a page to share photos and videos of my daughter with her grandparents. Facebook's number one strength for us is being able to send out a update to a number of family members quickly. But, we also benefit from the support system we have found on Facebook with families that are going through similar challenges.
Starting bright and early for Elliot's 8 a.m. surgery, my wife and I began posting regular updates to let all our friends and family know what was going on. I learned that while posting periodic status updates about the procedure is theoretically a good idea, it becomes messy in execution. One of the problems is caused by Facebook's newsfeed display. So let's say I post three status updates during the procedure:
a. two hours left in surgery
b. one hour left in surgery
c. waiting for an update
Based on the "likes" or the comments these statuses are receiving, their order may not stay the same on some Facebook users newsfeeds because the default sorting method of Facebook goes by "Top Stories."
When my daughter had to have a blood transfusion in the middle of the night, my wife updated her status to let everyone know this was happening. A day later, after someone made a new comment to that status, it jumped back to the top of my mother-in-law's newsfeed based on the new comment. This, in turn, led my mother-in-law to believe that Elliot was receiving yet another blood transfusion. You can see how it can all get confusing, especially for those who are not Facebook savvy.
As I mentioned before, we are a part of a large support system on Facebook. A number of our friends and family posted status updates asking for prayers for my daughter, which was a very thoughtful thing to do. In many of these posts, we were tagged, which means that we received notifications based on these tags. Most the comments we received were positive and uplifting. Some, though, chose to comment on how painful and awful Elliot's particular surgery was. With a lot of free time to spend worrying in the hospital, I couldn't help but let these messages add to my worry. I wondered what the motivation was in sending these messages during the surgery. I wondered if, perhaps, these people didn't realize I'd be seeing the comments since the status update was not my own.
Just a note to everyone reading this: Never tell the parents how painful surgery is, how your surgery was messed up, how you know someone who died in surgery, how you wouldn't wish that surgery upon anybody, how someone is suing their doctor after surgery, etc. while the child is in surgery. These comments will only be seen as negative and will make the parent want to punch you in your stupid face for thinking that was a helpful comment.
Ultimately for me, Facebook's greatest strength is also it's greatest weakness for a situation like this. While we were able to inform friends and family quickly about the surgery's status, I found myself wanting more phone calls and personal interaction. There's just no real replacement for it. I think I fell for the ease of a quick post and friends fell for reading a status update as being enough. Old school communication is not completely lost, though. Elliot got lots of toys, balloons, and flowers. Mom and dad got chocolates and liquor (to ease our pain, of course). And, we even got a personal visit from that online support we love. By the way, that friend eased our pain by telling us she doesn't not remember any of her surgeries from when she was little. Thank you, Ileana.
I could have stayed off Facebook during the whole hospital stay, but then many of the people who love Elliot would have been worrying, waiting for a phone call that we didn't have the energy to give. Also, I would have missed out on all the messages of support. We also did some good in that six hours. My wife, dad, and I gave blood in the hospital blood clinic. Elliot needed some of that clinic blood later so it felt good knowing we added three pints to the collection that day. Also, I hope we helped spread the word about Children's Hospital Los Angeles. We love that place.