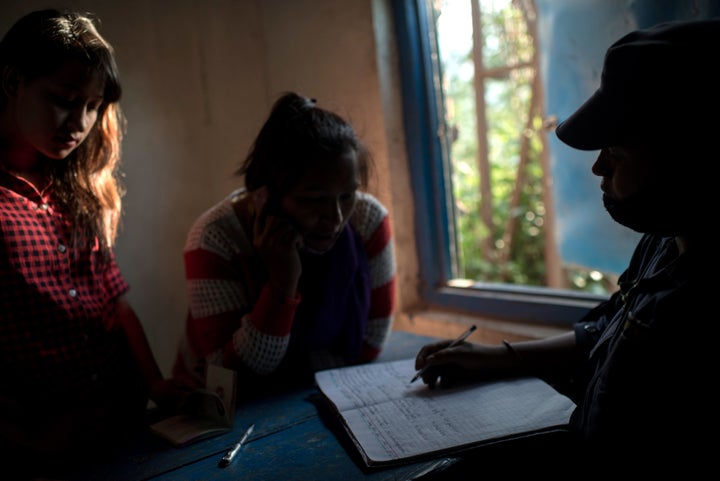 The very trafficking crisis a U.K. leader warned against has landed in his country.
An investigation by the British newspaper found that Nepalese boys and girls as young as 10 years old are being sold for 5,300 British pounds (about $7,500). They're being peddled to cook and clean for wealthy British families, according to the report, and Theresa May, home secretary, is urging police to investigate the claims.
"No child, anywhere in the world, should be taken away from their home and forced to work in slavery," May told the paper.
Child trafficking was already a major concern in Nepal before the earthquake hit and the natural disaster has just exacerbated the situation.
In a HuffPost blog post last year, Gordon noted that about 7,000 to 15,000 girls and young women are trafficked each year from Nepal into Indian brothels.
Desperate parents who lost everything due to the earthquake were more likely to fall for traffickers' schemes, experts warned at the time.
"Loss of livelihoods and worsening living conditions may allow traffickers to easily convince parents to give their children up for what they are made to believe will be a better life," Tomoo Hozumi, UNICEF Nepal representative, said in a statement last June. "The traffickers promise education, meals and a better future. But the reality is that many of those children could end up being horrendously exploited and abused."
After the earthquake hit, UNICEF ramped up its efforts to protect vulnerable children and at least 245 children were rescued from getting trafficked or illegally placed in children's care homes, in the immediate aftermath of the disaster, according to the aid group.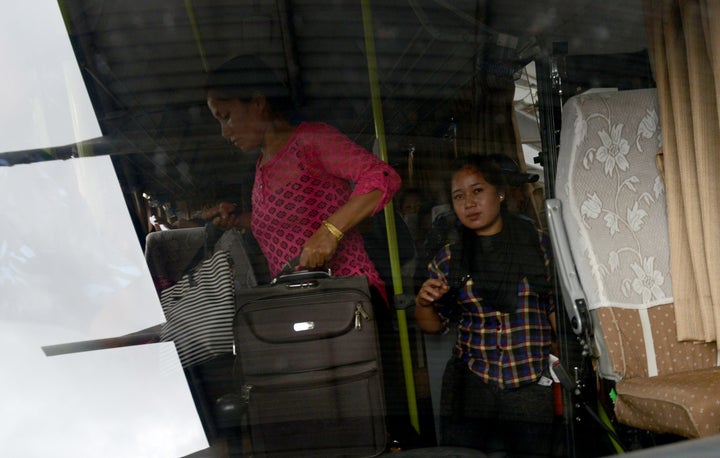 Still, wily traffickers have managed to prevail. Brown noted in his blog post that traffickers were slated to make $570 off each child they supplied.
To help better protect vulnerable Nepalese children, the country temporarily suspended international adoptions and banned children from traveling between districts without a parent or guardian after the earthquake. UNICEF also urged airlines to be more vigilant and screen passengers traveling with children.
The U.K. also accelerated its efforts to fight child trafficking by passing the Modern Slavery Act last year. The legislation ensures that authorities have the tools to combat modern slavery, survivors get proper resources and traffickers receive "suitably severe punishments for these appalling crimes."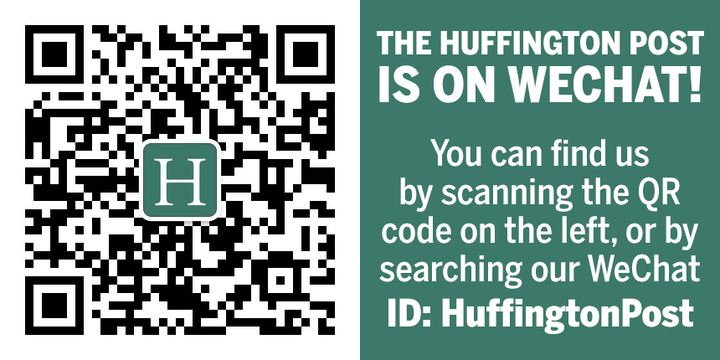 Related
Before You Go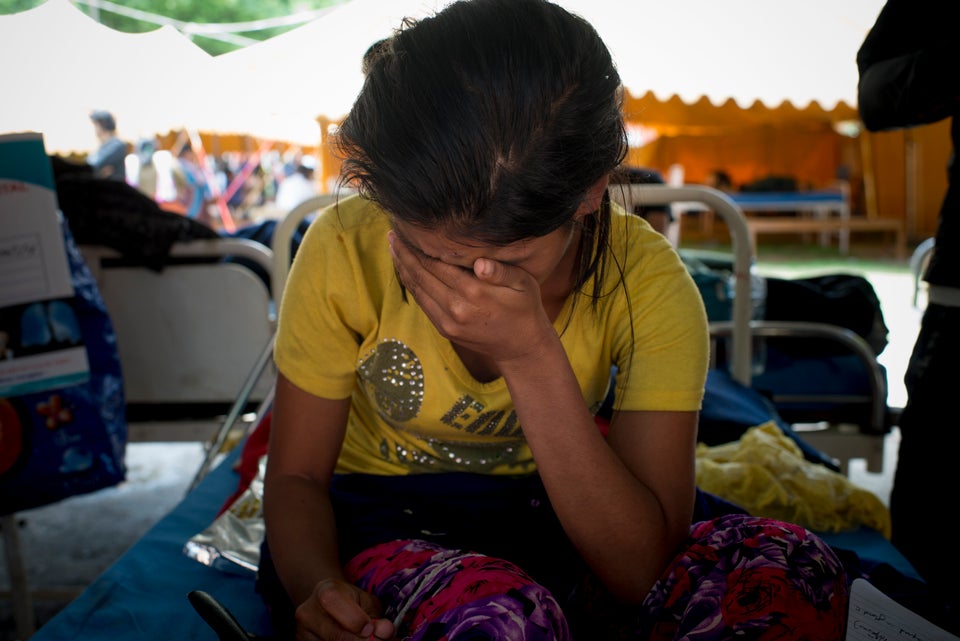 Nepal Earthquake, May 12, 2015
Popular in the Community