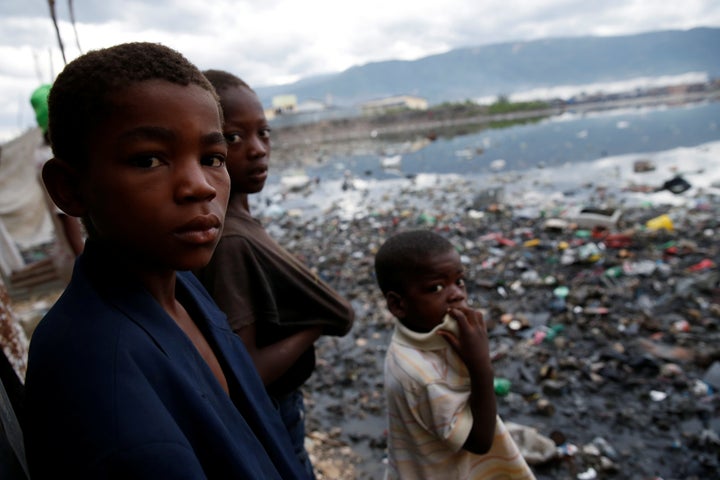 Before Hurricane Matthew hit, underserved children in Haiti were at risk for human trafficking. The effects of the storm have now exacerbated those risks.
Matthew ravaged the country last week, claiming at least 1,000 lives and destroying up to 90 percent of some areas, according to estimates released over the weekend. Children of families who lost everything, and those who were separated from their parents, may get sold into forced labor and be subjected to other atrocities because they're so vulnerable, according to international aid nonprofit Save the Children.
Since the hurricane hit, at least 2,000 children in Haiti have been separated from their parents or evacuated from orphanages, according to Save the Children. Half of the 131 schools Save the Children supports in Sud, Grand-Anse and Port-au-Prince have been damaged, leaving up to 130,000 vulnerable children out of school.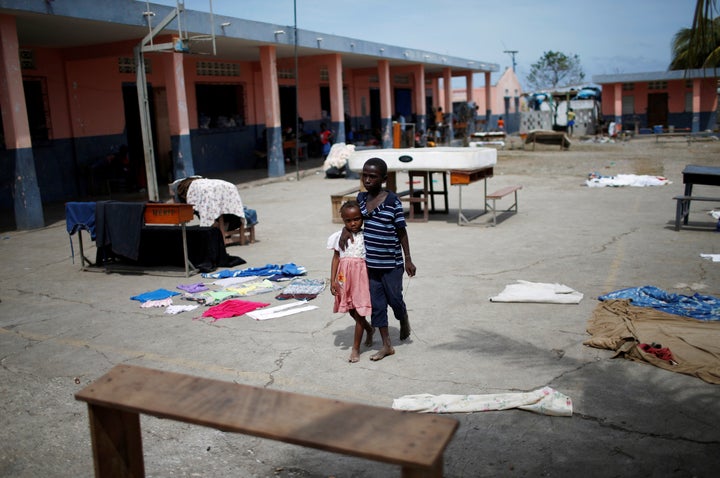 "Children are at risk of gender based violence and placement into orphanages or long term domestic servitude if their parents are unable to provide them with food and meet other basic needs," Kevin Novotny, Save the Children's country director in Haiti, said in a statement. "We cannot allow this to happen."
Under ordinary circumstances, impoverished families who can't afford to support their kids often send them to live with and work for another family. When disasters strike, traffickers will capitalize on this concept. They approach families in need and promise a better future for the children.
But these kids are typically either bought and sold to work or are sent to orphanages so the traffickers can benefit the international adoption trade.
In 2013, three years after a 7.0-magnitude earthquake devastated Haiti, the United States government estimated that between 150,000 and 500,000 children in Haiti were involved in domestic servitude. In addition to being forced to work, many of these children are susceptible to beatings, sexual assaults and other abuses.
Traffickers all over the world have long seized on opportunities to prey on children in the wake of natural disasters.
After twin earthquakes hit Nepal last year, advocates feared that hundreds of children were at risk for getting trafficked.
Two months after the earthquakes struck, at least 245 children were rescued from traffickers attempting to sell them or illegally place them in children's care homes, UNICEF reported at the time.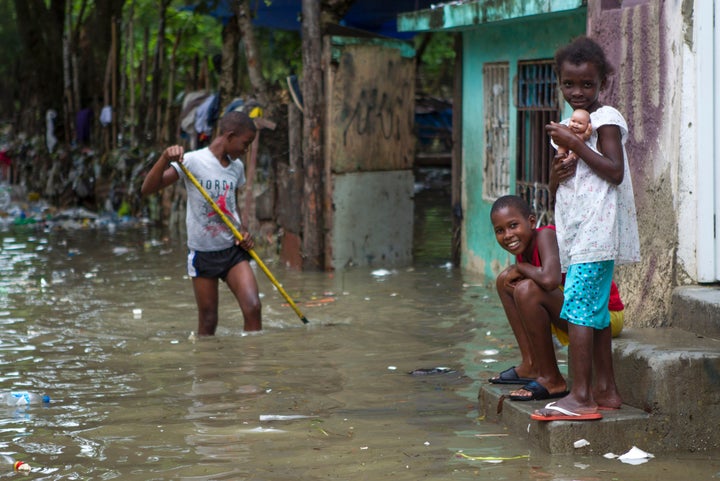 To support affected children and keep them safe, Save the Children and other aid groups are implementing programs in Haiti targeted for this specific demographic.
Save the Children is working to unify families and is setting up child-friendly spaces so kids have the opportunity to "regain a sense of normalcy." Among its many programs, UNICEF is setting up temporary learning spaces and supporting services that protect children from violence, exploitation and abuse.
"We are hoping for the best," Marc Vincent, UNICEF representative in Haiti, said in a statement, "but bracing for the worst."
You can support UNICEF's efforts via the widget below.
To find out more about the other organizations that are helping Haiti recover after Hurricane Matthew, and how you can help, click here.
Related
Popular in the Community