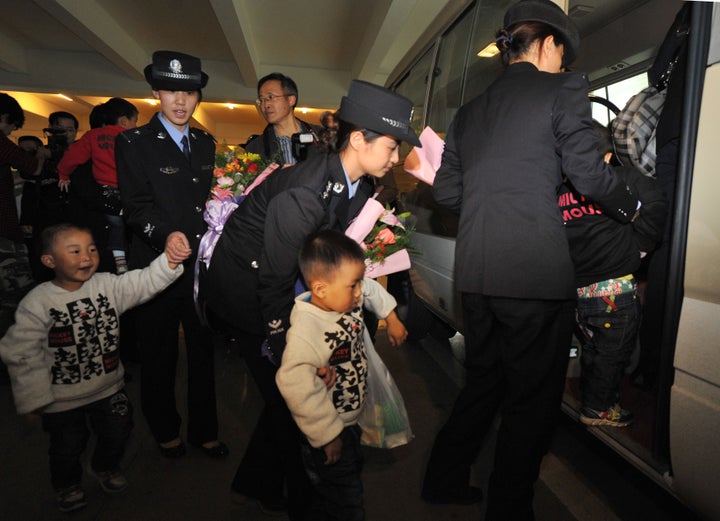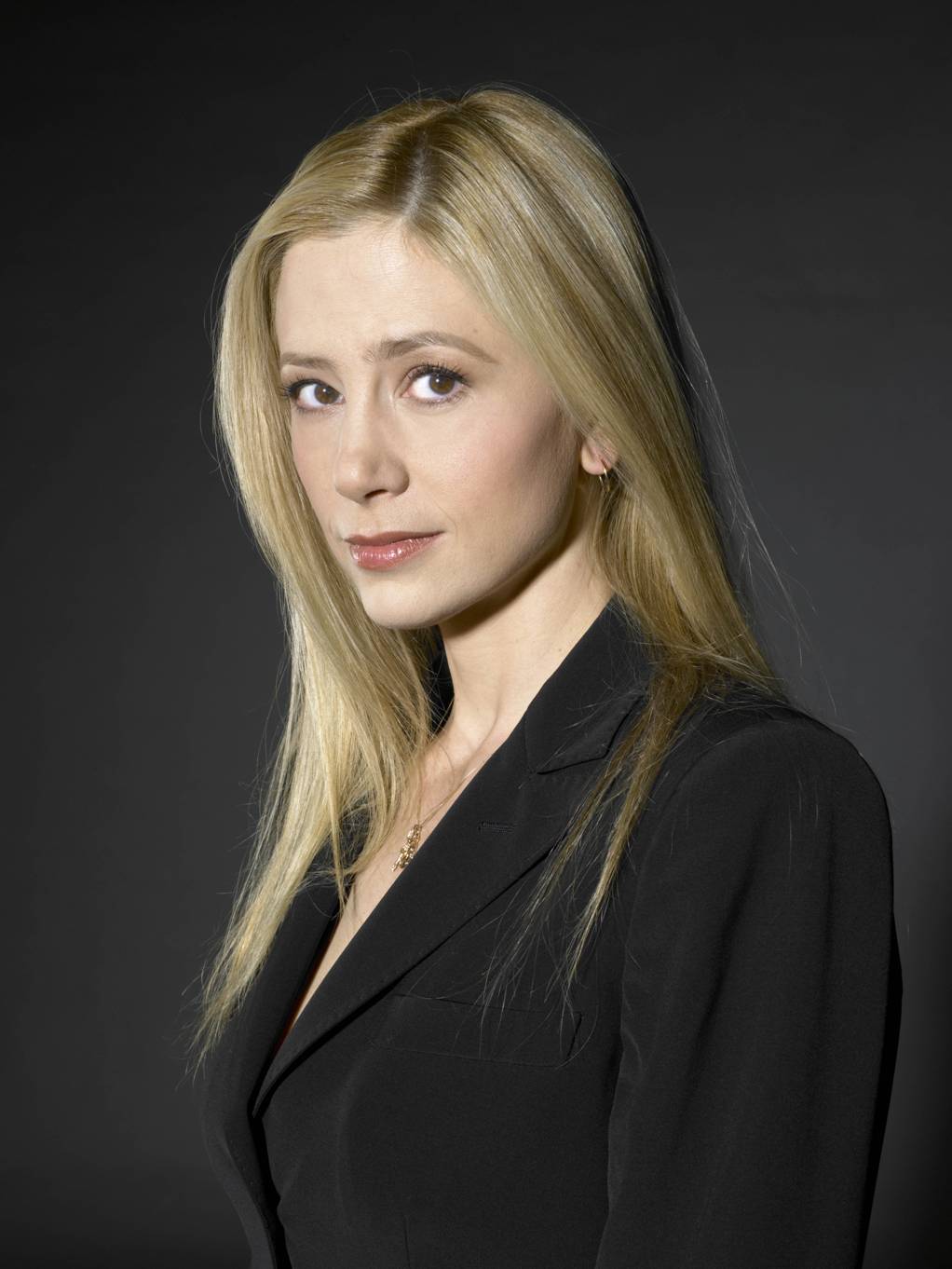 Mira Sorvino has moved audiences with her humor, compassion, and remarkable vulnerability. She first made her mark in Hollywood in her Oscar-winning portrayal of a prostitute with a heart of gold in Woody Allen's Mighty Aphrodite. Although her performances have been greatly praised, it's perhaps her humanitarian work where her heart truly lies. In her new film Trade of Innocents, Sorvino once again marries her acting prowess with her passion for helping exploited children. As Claire Beeker, she plays a woman at a crossroads, who has lost her daughter and chosen to rescue another innocent little girl in Cambodia. Her commitment to ending modern day slavery has inspired others to pay closer attention to this critical movement.
Nicki Richesin: Congratulations on your tender and moving portrayal of Claire Becker in Trade of Innocents. The film was shared at a symposium on human trafficking at Yale Law School in April. You've said you would prefer that people employ the term "modern day slavery" as it implies the sale and use of people against their will instead of "human trafficking." Do you consider this an important distinction we tend to fail to recognize?
Mira Sorvino: Yes because I feel "HT" connotes the moving around of objects, like drug-trafficking. People are literally bought and sold and treated as commodities to the point where their lives have no freedom, joy, human rights or long-term expectancy, and are fraught with beatings, rape and the threat of death to themselves and their families at home. We are all ashamed as Americans at the existence of plantation-based slavery in the nineteenth century; it should be understood that today's slavery is as real and heinous as it was then, but kept under wraps. Currently only 1 in 100 slaves is ever discovered and rescued.
I think the beauty of Trade of Innocents is that we see that the "commodities traded" are actually beautiful, sensitive little children being bought by adult men for sex. It puts the human tragedy front and center.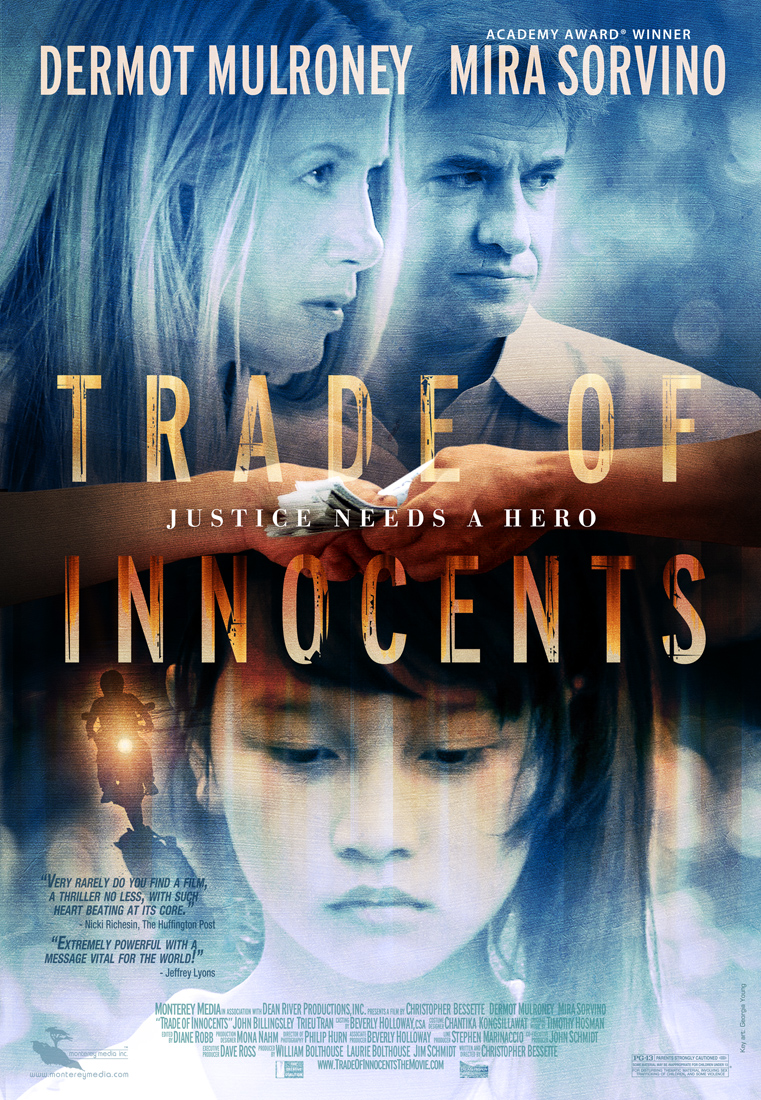 NR: I thought you spoke very beautifully about your grandmother's influence on your life in your interview with Amanda de Cadenet on The Conversation. You described her as loving, forgiving, and nonjudgmental despite the abuse she suffered and her long separation from your father and uncles. She made a choice not to be a victim yet had to suffer the consequences of sacrificing her sons to save her life. How did her example inspire you to help women who are being exploited as you have with Amnesty's Stop Violence Against Women Campaign?
MS: My love for my grandmother is so deep it is difficult to even begin to measure where her influence on me begins and ends. The tragic interruption of her potential as a concert pianist awarded a scholarship to Julliard that she wasn't permitted to accept followed by her abuse-fraught marriage and then her ultimate flight for her life bring great sadness and anger to me. No one should have to live in fear or under male domination that curtails a woman's right to pursue her destiny in this day and age, and yet in this country alone 1 out of 3 women will be raped or physically assaulted in their lifetime, and I think that number underestimates the real figure, because women don't admit what has been done to them out of fear or shame.
NR: In 2005, you received a Golden Globe nomination for your role as an Immigration and Customs Enforcement agent in Human Trafficking. On November 6, 2012, Proposition 35 will appear on the California ballot. By voting yes on Prop. 35, the CASE Act will deter traffickers with higher penalties and fines, use fines to fund victim services, remove barriers to prosecute child sex traffickers, mandate training for law enforcement officers, require convicted sex traffickers to register as sex offenders, require all sex offenders to disclose Internet accounts, and protect victims in court proceedings. Do you feel like we've come a long way since 2005? What does this ballot initiative mean to you as an activist?
MS: Well I like what I hear on a good portion of that; it is very important to eliminate the atmosphere of relative impunity human traffickers currently enjoy, and the issue of funding for services is a huge one. Training law enforcement officials is an absolute must but should extend to all members of the state judiciary and prosecutorial staff, as well as first responders, workers in the medical, travel, and educational fields and those in the social welfare and foster care system. Only then will we really be preparing our society to recognize and save trafficking victims properly. California still lacks a Safe Harbor Law, which currently only one out of five states have. These laws decriminalize minors in commercial sexual exploitation, viewing them not as criminals guilty of the crime of prostitution, but victims of the severest form of human trafficking. It not only penalizes the true criminals, the pimp-traffickers and in some cases the johns, with very strong punishments, but makes the children and teenagers eligible for state services such as housing, medical care, counseling, education, etc... Amazingly most underage trafficking victims are not deemed eligible for these services, and without them rehabilitation is nearly impossible and after a stint in the juvenile detention system their traffickers are usually waiting for them and put them right back out on the street.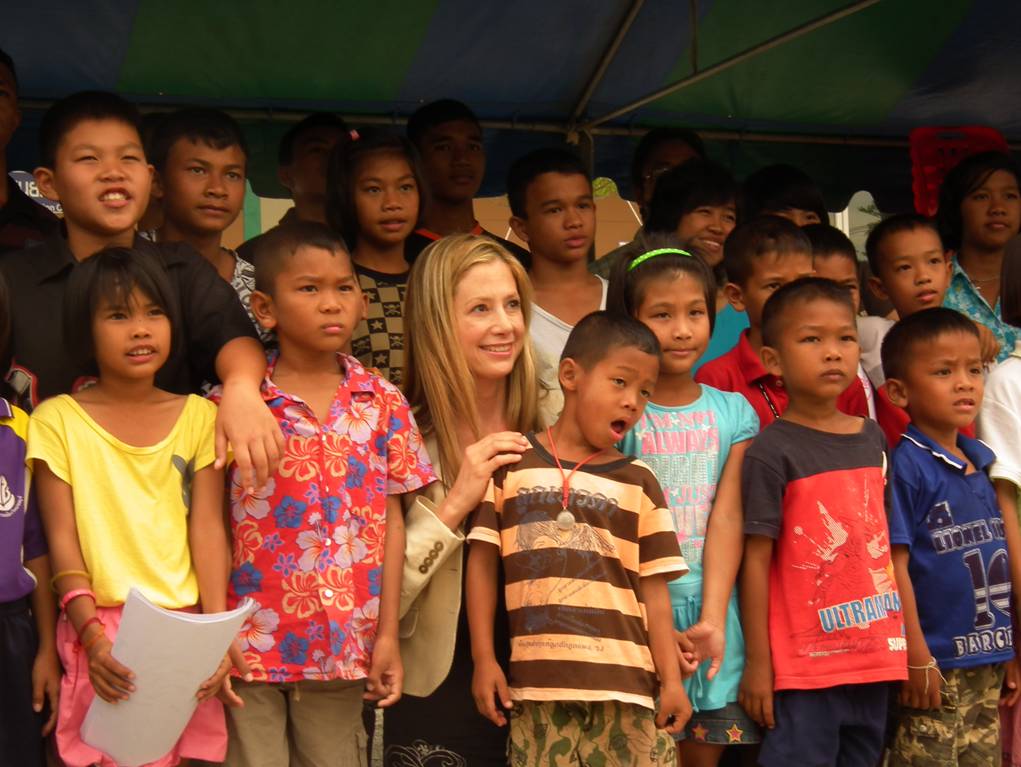 NR: You were named as goodwill ambassador to combat human trafficking for the United Nations Office on Drugs and Crime in 2009. What does it mean to you personally to work with the UNODC? How do you intend to change public perception that (exploited) children have fallen into the inevitable life of prostitution rather than see them as victims?
MS: Working for the UN has been one of the greatest honors and challenges of my life. I have had the opportunity to interview many, many survivors of modern-day slavery around the world, as well as the NGO personnel doing the work of the angels every day saving and rehabilitating lives, the police out there working to fight the crime and even a bonafide trafficker (he personally took responsibility for having trafficked over 3000 girls from South America into Spain). I get to liaise with government officials and share my knowledge gleaned from my connections with the victims and the NGOs, and I strive to suggest policy changes that will make a real difference on the ground for victims. In the U.S. I have focused a great deal on personal activism for change on the state legislative level, because our federal TVPA laws are good but will not reach the majority of victims, because these cases will be discovered and dealt with on the state level.
In terms of the misapprehension the children can choose prostitution for themselves, I try to fill my speeches with testimonies from the kids I have met who have been sold for sex. Their life situations, the ultimate innocence of their souls, and the incredibly devious manipulation visited upon them by their traffickers are so shocking that they will keep you up at night and bring you to tears. No one under the age of 18 has the mens rae, the legal, mental or psychological capacity to sell their own bodies; even if they claim they are there of their own accord, they are not biologically capable of making that decision, and their vulnerability has been exploited to the nth degree by adults who profit from their sexual sale and give them next to nothing besides some shoddy parody of security, someone who "has their backs."
NR: I found it amusing that you and Lisa Kudrow (two brainiac Harvard and Vassar grads respectively) portrayed such naive, sweet yet goofy pals in Romy and Michele's High School Reunion. You have a knack for playing often innocent, in-a-muddle yet determined women. Your role as Lucy in Union Square is somewhat similar. In an industry known for undermining women, how have you consistently discovered roles for such dynamic female characters?
MS: Well these particular roles came to me; I read them and loved them. They both have good hearts, albeit somewhat outrageous ways of making their way through life. Romy and Linda Ash (of Mighty Aphrodite) share less than stellar IQs, but Lucy is a little different. She is struggling with bi-polar disorder, and so her behavior veers wildly from hilarity to tears, but underneath it she has a keen understanding of the human heart and a native intelligence, even if she is incapable of navigating the shoals of the current seas she sails.
NR: On The Conversation, you spoke of your unconditional love for your children and how you feel "free to love with your full heart -- unguarded." As a mother, do you feel a responsibility to speak for young girls (and boys) who have been exploited by traffickers and thereby give them a voice through the story you tell in Trade of Innocents?
MS: Yes, absolutely. While shooting Trade of Innocents I did a lot of field research, some with the UNODC's Southeast Asian regional office in Thailand as well as ECPAT Thailand, and some with the NGO Nightlight, which works to rescue underage girls from the bars in the red light district of Bangkok. I visited an orphanage in Pattaya, a notorious center for pedophiles mostly buying sex from little boys. I met a whole group of street kids there, some of whom had been trafficked. Many of their friends had been killed by pedophiles who preferred to leave no witnesses behind. These children had the sweetest, most bashful smiles; by the end of the day they were telling me their dreams for the future and grabbing hold of my hand so that I could join them in their nighttime Buddhist prayer session. I have never heard such music in my life as their pure strong voices in unison.
NR: I was particularly touched by your tribute to your grandmother when you said, "She has all these talents and dreams that were never fulfilled and yet somehow she was one of the most heroic people I've ever met. Yet it wasn't based on achievement. It was based on love and kindness." Although she died when you were in your twenties, you said you can still hear her voice in your head sometimes. She urged you to get out of bad relationships by reminding you you were worth more than the life you were living. Wouldn't it be incredible if you could offer this same assurance to women who are being trafficked?
MS: If I could I would like to communicate this message, to the men women and children currently still in slavery, told to me by one of the young women who got out of being trafficked for sex in Mexico City and is now working to help the younger girls in the shelter. She said, "People think that we are nothing, that we are lower than cockroaches, that we were born for this. But we are not nothing; we were born for so much more than this!" She is now studying to be an attorney to fight her former persecutors in court.
NR: What do you hope viewers will take away from watching Trade of Innocents? Do you consider it a call to action?
MS: To understand that prostitution creates a demand for younger and younger victims, that traffickers fill with children, so no kind of prostitution is victimless. That the sex men buy could literally be from your own daughter or son, so it is time to change the culture. We must do everything in our power to fight sex trafficking as well as labor trafficking within and outside our own borders, and we cannot rest until slavery is, once again, a thing of the past.
NR: Thank you for your time and best of luck with Trade of Innocents!
MS: Thank you for helping us shine a light into the darkness.
Nicki Richesin is the author and editor of 'Crush,' 'What I Would Tell Her,' 'Because I Love Her,' and 'The May Queen.' She is the San Francisco correspondent for 'Du Jour' and a frequent contributor to 'Sunset,' '7x7,' The Huffington Post, Daily Candy, and The Horn Book. Find her online at www.nickirichesin.com.
Calling all HuffPost superfans!
Sign up for membership to become a founding member and help shape HuffPost's next chapter