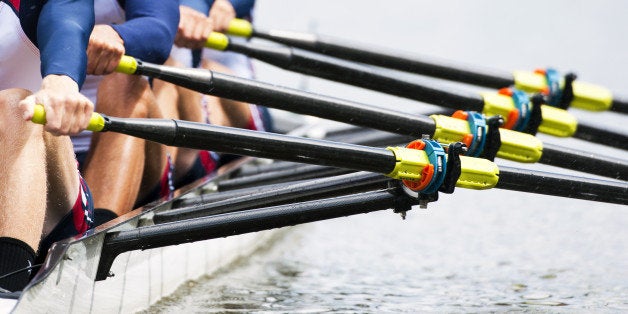 I suppose my heritage would suggest that I was inspired by the Argonauts' adventures on the Hellespont...or perhaps it was tales of heroic Greek rowers ploughing their way across Homer's wine-dark seas. But the truth is more prosaic.
As a child our family summers were divided evenly between my mother's birthplace on the wild and beautiful west coast of Ireland and my paternal grandparents' house in Andros. While these two holiday locations may appear to have little in common - and certainly their climates were in sharp contrast to one another - they also had some similarities... the most obvious being that both were surrounded by the sea. In Ireland I spent much of my time rowing clumsily with my friends in the cold, forbidding Atlantic waters in a battered, wooden tub, exploring the narrow coves and excitedly dislodging our crumbling hull from jutting rocks. And then, in the warm, crystal-clear waters of the bays of Andros where family and friends would congregate for happy, sun-drenched days, I would enthusiastically row from boat to boat in a colorful array of borrowed canoes. These were simple, unchallenging pastimes, but, subconsciously, I was absorbing the basics of the sport that was to play an important part in my life.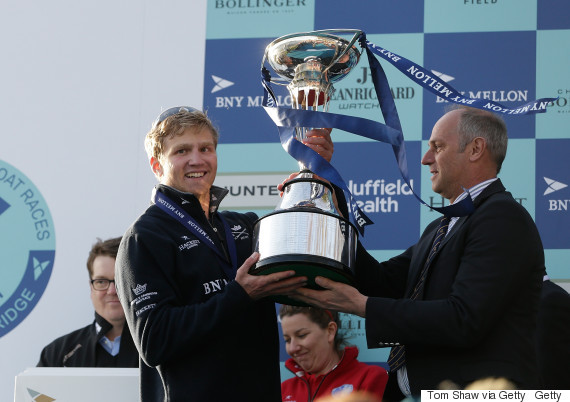 My familiarity with the water and youthful experiences with rowing held me in good stead when I first stepped into a sleek racing eight at the age of sixteen. I felt comfortable...as if I belonged. It took a little longer to undergo the mental transition from enjoying a recreational, holiday paddle to developing that fierce, intense desire to win which is such an essential requirement in any high-level, competitive, sporting activity. As I splashed about in my canoe all those years ago I never envisaged daily 6am training sessions on the Thames on dark, wet, winter mornings. Pulling hard through the water on race day, you go through ascending levels of pain and exhaustion until every muscle in your body is screaming for relief. But somehow, the thrill of winning offsets the pain and euphoria replaces agony. How far it all seems now from those carefree childhood diversions in the sparkling waters of the Aegean where it all began.
Related