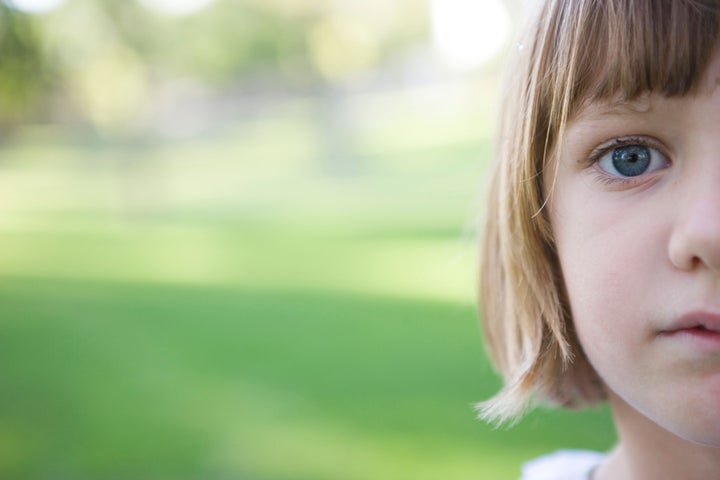 Imagine this headline: "Seven children were mercilessly killed today as their parents watched in horror." Or, imagine if a classroom full of 36 kids was taken hostage today by a known killer. What outrage would this cause? Would flags be lowered to half staff to pay tribute to the children? Would the president preempt your favorite television program to address a grieving and outraged nation? How many newspapers across the country would lead off the front page with this headline? What would happen if this story repeated itself seven days a week, 365 days a year? Just think about that for one minute.
Seems like a far-fetched story. Yet, it is not fiction. Each and every day in this country at least seven children are mercilessly killed by a murderer known as childhood cancer. It comes in many forms yet in the end, the result for one out of every five children diagnosed with cancer in this country is the same; they will lose their battle. Every day that the sun rises and sets, seven families watch as this killer steals their child, forever scarring countless families ever so deeply. Every day, at least 36 children in this country are diagnosed with cancer. This unfortunately is not a fiction story created by a writer to sell a book or two. It is a reality that garners little publicity.
Why is that? From the moment my daughter Alexis was diagnosed with a terminal inoperable brain tumor in April 2008 I tried to think about why childhood cancer is not high on the priority list or close to the collective consciousness of more people. I suppose prior to Alexis' diagnosis I was aware that children got cancer, but in my mind, all those "bald" children shown in the Ronald McDonald House commercials or St. Jude Children's Research Hospital commercials more often than not were cured. Right? Of course I remembered my classmate Marc who lost his battle to brain cancer when he was thirteen, but that was not the norm, or was it? Yet, in reality, the disease of childhood cancer is the number one disease killer of children in this country. And thus, when this disease entered my family's house without invitation, the stark reality of this killer grew to be larger than life. Is it that we as a society are squeamish about seeing bald children? Alexis never lost her hair, you would never have been able to tell she was sick. In a deeply divided nation as it stands, it becomes ever more difficult to draw people together for a cause.
Since April of 2008 it has been a mission to raise awareness and funding for this disease in an effort to ensure that Alexis is never forgotten, and no other parent has to watch as their child takes their last breath. September comes around each year and those of us in the childhood cancer community pounce. You see, September is Childhood Cancer Awareness Month. Were you aware? Of course, everyone is aware when October approaches as the pink ribbons flood everywhere we look and swarm over us like mosquitoes on a hot summer night. Yet, this one single month, September, is the chance for us in the childhood cancer community to tell our stories to a broader audience. And thus, many turn their Facebook pages gold, some hold fundraisers and many do everything in their power to get the word out about the month.
Given the fact that at least seven children pass away each day from cancer and another 36 are diagnosed, I would like to think that every day of every year is childhood cancer awareness day. The disease does not know the difference and does not stop killing our children once September 30th hits. Childhood cancer does not take any holidays and there are no vacations. It is important that we raise awareness each and every day. My hope in writing this is that just one person reading this piece becomes aware of the toll of this disease beyond what may have been a simple understanding or appreciation. My hope is that one person reading this piece is moved into action. Be it with a small monetary donation, passing this piece on so that others may learn more, or simply by thinking about all the kids who suffer on a daily basis and the toll that suffering takes.
In the end, we need to do more to fight this disease. That certainly could be said about many other diseases out there and I fully appreciate this fact. For obvious reasons, childhood cancer struck me more than anything else, and this is my rally cry. September rolls around for thirty days each year. It is our chance to shine a light on the disease before the world turns pink and our kids are sat back in the corner. It is my chance to tell Alexis' story again and present the hero that I know to the world. And it a chance for the childhood cancer community to elevate the disease into the collective consciousness of an ailing nation.
The headlines should tell the story of the death of seven children today, tomorrow and the next day. Each and every single child taken by this disease is a tragic story that deserves to be told so that we can work to ensure that the cycle is broken. This massacre continues at an unrelenting pace. Please do not let these kids be forgotten.
Popular in the Community