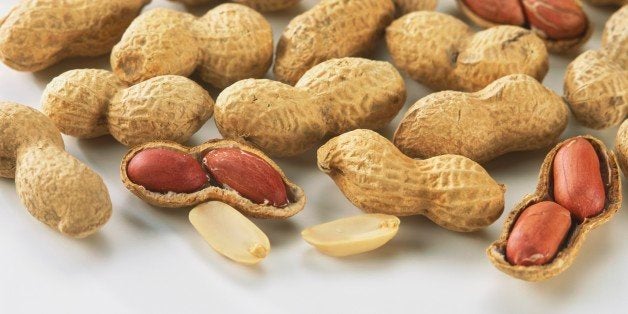 Food allergies are expensive.
The study, conducted by researchers at the Ann & Robert H. Lurie Children's Hospital of Chicago and the Northwestern University Feinberg School of Medicine, is based on surveys from 1,643 caregivers of children with food allergies.
Interestingly, researchers found that the proportion of family costs from childhood allergy (such as lost labor productivity) was much higher than direct medical costs: $20.5 billion, compared with $4.3 billion.
Some specific findings about the costs:
- Among direct medical costs, hospitalizations took up the biggest bulk of the costs -- $1.9 billion -- while visits to allergists accounted for $819 million. Emergency room visits accounted for $764 million of these costs and pediatrician visits added up to $543 million.
- Special diets for the kids -- which involve purchasing foods without the allergens -- accounted for $1.7 billion in costs.
- Lost opportunities for the caregivers, which included having to change a job or losing a job due in at least in part to the child's food allergies, accounted for $14.2 billion. "Although assessing lost opportunities is complex, evidence now suggests that childhood food allergy has a profound effect on families' finances by altering caregivers' careers," the researchers wrote in the study.
- Costs related to having to change schools for a food-allergic child totaled $650 million.
"Given these findings, research to develop an effective food allergy treatment and cure is critically needed. Moreover, unlike other common childhood diseases in which most costs are borne by the health care system, childhood food allergy disproportionately burdens family finances," the researchers concluded in the study. "Ultimately, to reduce the economic effect on families due to lost opportunity, additional policies to ensure safe environments and to provide health insurance coverage of special needs for food-allergic children are essential."