Perhaps the old adage is true: When you meet the right person, you just know.
That was definitely the case for Jake Kantrowitz and Sarah Truitt, who met when they were just 3 years old and married 23 years later, on July 27.
When they announced their wedding, the Boston couple used a childhood photo of themselves aboard a carousel for their save-the-date cards. On Wednesday, the couple's friend, Levi Albert, posted the marry-go-round photo on Reddit, along with a picture of the couple recreating that magical childhood moment on their wedding day. Take a look at the two images below:
Albert told "Good Morning America" that the wedding was "amazing." He added, "It was just the most comfortable and inviting wedding I've ever been to."
Click through the slideshow to see photos of high school sweethearts, then and now.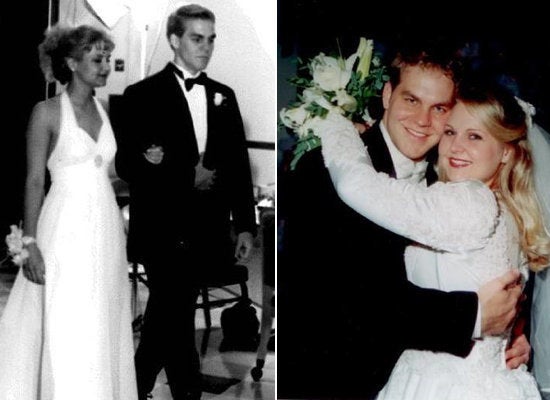 High School Sweethearts
Popular in the Community