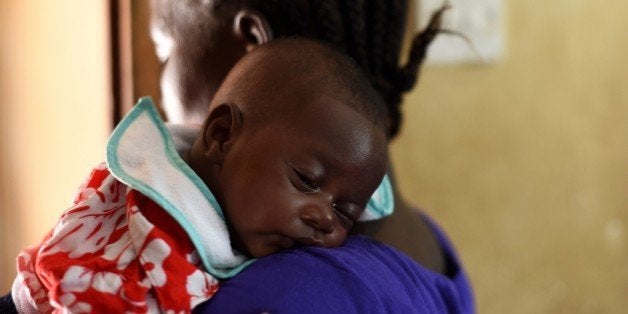 * Outbreak has disrupted normal healthcare in region
* Vaccination program hit, increasing disease risks (Adds quote, measles cases, details on Ebola figs)
LONDON, March 20 (Reuters) - The World Health Organization warned on Friday of a risk of outbreaks of measles, whooping cough and other diseases in West African countries hit by Ebola and urged a rapid intensification of routine immunisations.
The Ebola epidemic has killed more than 10,200 people, mostly in Guinea, Liberia and Sierra Leone, and has reduced vaccination coverage as health clinics and healthcare workers focused on fighting the unprecedented outbreak.
In recent months, Ebola has started to wane with the number of cases falling significantly, though a spike in Guinea this week has also highlighted the risk of complacency.
The epidemic has disrupted delivery of routine childhood vaccines against measles, polio and tuberculosis, and of a combined shot against meningitis, pneumonia, whooping cough, tetanus, hepatitis B and diphtheria.
Jean-Marie Okwo-Bele, the WHO's vaccines director, told a briefing in Geneva that the health agency wanted an intensification of immunization services, and mass measles vaccination campaigns in all areas where feasible.
"Campaigns will only be conducted in areas that are free of Ebola virus transmission," he said, stressing that clinics and health workers administering vaccines would be required to adhere to very strict infection control measures.
The WHO sent a warning note to affected countries this week saying: "Any disruption of immunization services, even for short periods ... will increase the likelihood of vaccine-preventable disease outbreaks."
A study published last week by researchers at Johns Hopkins Bloomberg School of Public Health in the United States warned that measles cases could almost double in countries hardest hit by the Ebola outbreak.
The researchers calculated that for every extra month that healthcare systems were disrupted, up to 20,000 children aged between nine months and five years were put at risk.
Measles is a viral disease which killed around 146,000 people globally in 2013, mostly children under five, according to latest data. That equated to almost 17 deaths every hour.
One of the most transmissible diseases, outbreaks of measles often follow humanitarian crises as vaccination campaigns falter and populations are displaced and impoverished.
Okwo-Bele said the WHO had received reports of around 500 measles cases so far this year in the three countries, with at least three deaths.
Edward Kelley, the WHO's director of service delivery and safety, said the focus on boosting vaccination coverage rates was "part of the early recovery work (as the Ebola outbreak wanes) and one of the very pressing recovery pieces that needs to get done." (Additional reporting by Stephanie Nebehay in Geneva, editing by Crispian Balmer)
Calling all HuffPost superfans!
Sign up for membership to become a founding member and help shape HuffPost's next chapter