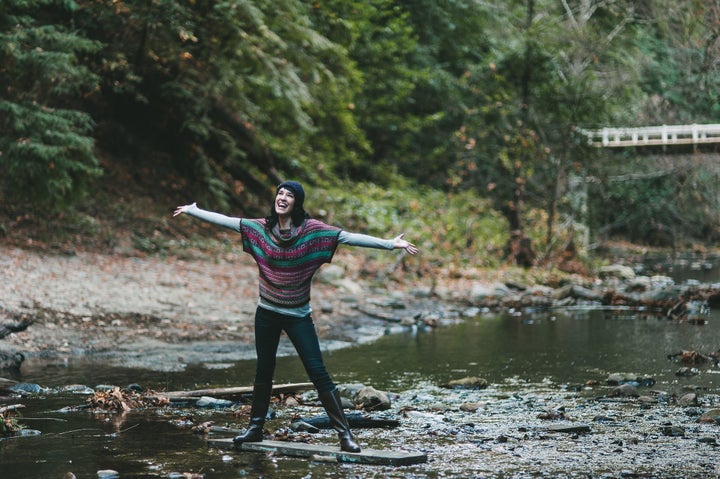 Childless is not synonymous with inferior.
A childless woman is no less of a woman, a person, than her mothering counterparts. She is, first and foremost, a woman. Her lack of dependents does not define her as a person, as a woman, as a member of society.
Childless women are not ignorant or selfish. They are not missing out on all life has to offer. They, too, feel deep joy, deep sorrow, deep doubt. Childless women are capable of living fulfilled lives, even if their lives look different than the lives of mothering women. Childless women have purpose. They have stress. They have sleepless nights and doubts. They have pride, they have achievement, and they have love.
A childless woman may not carry the responsibility of having a small hand in hers, of hearing the title "mother" used with her name. She may not know what it's like to create a life in this fragile world, to wear her heart on the outside of her body in the form of another being. A childless woman does not experience bedtime rituals or potty training accidents or goldfish crackers all through her car after a temper tantrum. She may not know the joys and frustrations of glitter and monkey bars and nursery rhymes and make-believe. She does not sing silly songs to help a little one tie his shoes or read goodnight stories to a wild, exuberant kindergartner.
She does not experience life from this vantage point, to be fair. She does not have these experiences, good or bad. She does not experience fullness of life in this exact way.
Still, a childless woman's life is no less or no better than the life of a mother. Her life is different but it is equal in its weight, its frustrations, its triumphs. A childless woman's life may be characterized by elements alien to the life of a mothering woman, but it is still a valuable life. Her life's work comes in different forms.
Society, though, often fails to recognize this fact. To many, a childless woman cannot fathom her inferiority. She cannot begin to understand how empty her life is. She is not a part of the club of motherhood and, thus, is not truly living life as she should be.
I find it difficult to process how, in 2016, our self-proclaimed progressive society refuses to accept that a woman and motherhood are not automatic associations. In a world where women can be all, where we promote freedom, we still judge a woman by the success of her womb, by her ability to rear children, and by the number of dependents she can lay claim to.
Whether childless by choice or childless by circumstances out of her control, a woman should never be made to feel lesser because of her lack of dependents. She should not endure condescending glares, rude interrogations, or scoffing sneers because of her lack of children.
Nonetheless, as a married, childless 28-year-old, I've seen just how unforgiving the world can be toward childless women. There are the subtle judgements and the assumptions that something drastic must be keeping me from children. There are the piteous looks and comments insisting I'm missing out on life. There are unprompted discussions of declining fertility and the joys of motherhood. There are the "Maybe someday you'll understand" comments.
It has been insinuated or downright announced that I am less of a woman, less of a wife, less of a teacher, less of a friend, less of a writer, and less of a human being because I don't have children.
It has been discussed that my life can never quite have the meaning it would because I don't have children yet.
It has been argued that the real joy, the real pleasure, the real privilege of my life is to be called "mom," and my failure to pursue this goal is leading me down a gloomy life path.
Maybe these ideas are correct. Maybe they aren't.
Maybe someday, if I find myself being called "mom," I'll understand. Maybe my childlessness is, in fact, fogging my understanding and perspective. Maybe I will only see clearly when that fog lifts.
Still, until then, all I can say is, from my current position, a childless woman is not, in any way, "less."
Living the life you are given or the life you choose is your business and yours alone. The depth of your joys and sorrows is for you to find, to own, and to understand, regardless of your familial state. Children or not, life is a complex journey filled with complex emotions. It is my intention to feel every single emotion, children or not, and to find my true purpose in life. Being childless is not preventing me from doing this.
So, for the childless women living in 2016, I say: We are women. We are people. We are not "less" in any way.
Childless is not synonymous with inferior, nor should it be.
Lindsay Detwiler is a high school English teacher and the author of 5 contemporary romance novels. Learn more about her at www.lindsaydetwiler.com