A new study by Common Sense Media has revealed a startling increase in the use of mobile devices among young children, raising serious questions about the long-term effects of the trend.
In a survey of 1,463 parents, the media-monitoring group found that the number of very young children using smartphones and tablets has shot up in the past year. According to the study, 38 percent of children under 2 have used a mobile device for media, up from only 10 percent two years ago.
Common Sense Media founder and CEO Jim Steyer told HuffPost Live that this is disconcerting, considering the American Academy of Pediatrics' warnings against any digital media screen time for children at that age.
"The reason is, there's clear evidence about some of the potentially damaging effects on development," Steyer said. "And also there's no evidence that any learning happens via media up until the age of 2."
The growing number of toddlers on tablets reflects the dramatically increased access. The study found a fivefold increase of tablet ownership among families with children age 8 and under, jumping from 8 percent in 2011 to 40 percent today.
Time spent with those devices, from smartphones to iPads, is also on the upswing. The average daily minutes a child uses a mobile device tripled in the past two years from 5 minutes to 15, the survey found.
While television is a still a dominant force in children's media, daily minutes with it are down as handheld, all-in-one devices make their way into kids' entertainment and education. Children 8 and under cut back 12 minutes with traditional TV and 9 minutes with DVDs since 2011.
However, Steyer told HuffPost Live that as children age, those mobile devices can be a great asset if properly limited.
"As kids get older, as long as there are extremely important time limits set, then used wisely, some of these new technology devices and the content on them can actually have some beneficial and educational effects," Steyer said. "But they key is turning screen time into learning time and not just plopping your kid in front of a screen for three hours."
But he's weary of how often parents actually have their children use devices for enrichment.
"I think that smartphones like an iPhone or tablets like an iPad are almost shut-up toys...You're driving with your kid or you're trying to get your kid to give you a little time alone, so you just hand them the phone or the iPad and say 'Here, play this game.'"
Blocks, puzzles and reading to your children will always be better, Steyer contends, urging parents to remember those developmental tools when it seems like there's an app to replace everything.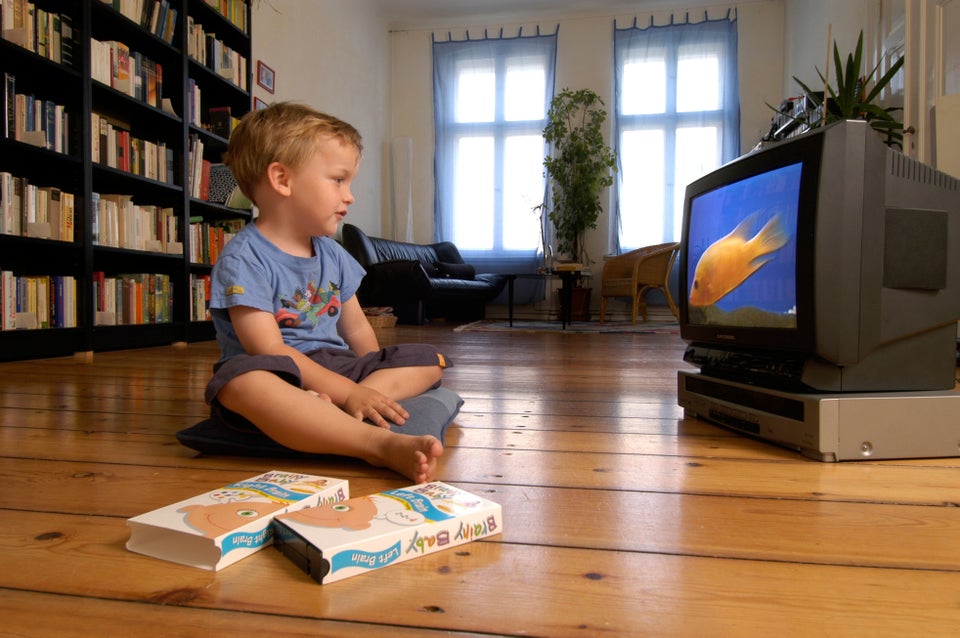 Studies About Kids And Technology