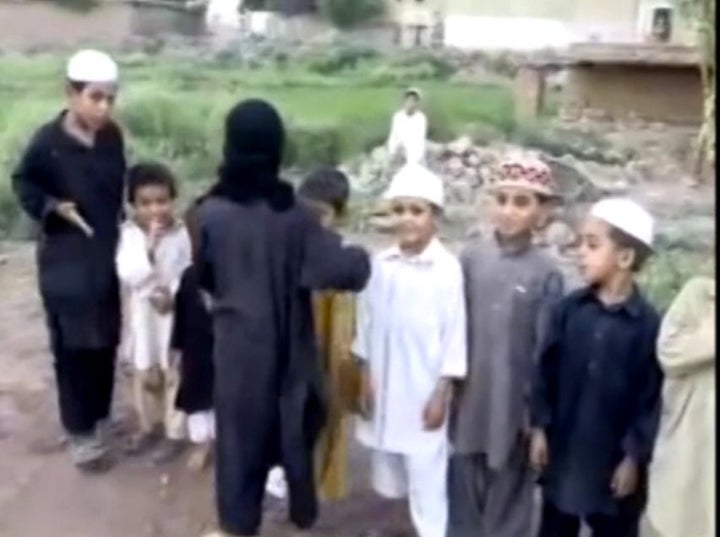 A shocking new video showing a group of Afghan or Pakistani children re-enacting a fatal suicide bomb mission has gone viral on Facebook and other social networking sites.
As ABC is reporting, the clip begins with a shot of a black-clad boy exchanging hugs and apparent goodbyes with a group of other youngsters. Shortly afterward, he dashes, "Red Rover"-style, into a second group of children as they throw sand into the air, simulating an explosion before they fall to the group as if dead.
The video's exact origin is unclear, but the physical appearance of the children suggests it may have been filmed in Afghanistan or Pakistan -- two regions where the Taliban is known to be present.
Pakistani media commentator Fasi Zaka reportedly had offbeat praise for the clip, calling it "the most amazing amateur video I've ever seen," according to the Telegraph. He went on to note, "It's disturbing but also sophisticated and creative -- a one-camera shot that captures it all. They are reproducing what they see in their lives around them."
Watch the full video below: