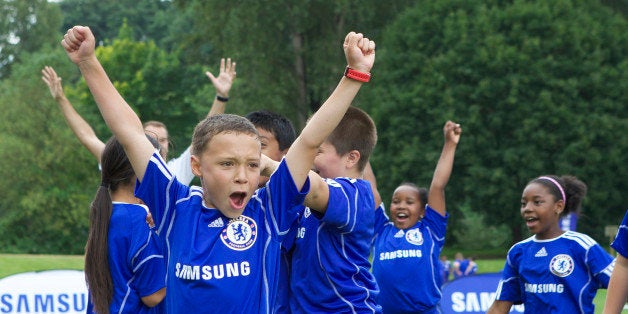 Americans are many times more likely to suggest a child just starting his or her sports career play soccer than they are to suggest football, according to a new poll.
The poll, which was conducted by YouGov on behalf of The Huffington Post, found 24 percent of those surveyed picked soccer when asked which sport they would be most likely to suggest "if a child who didn't play any sports wanted to take one up." Only 4 percent of those surveyed picked football, and only 1 percent picked hockey.
Soccer was the second-most popular choice among the options selected, only falling behind baseball and softball, which combined to collect 30 percent of the vote. Fifteen percent picked basketball, 17 percent said they weren't sure and 9 percent said they'd prefer to pick a sport not listed by the survey.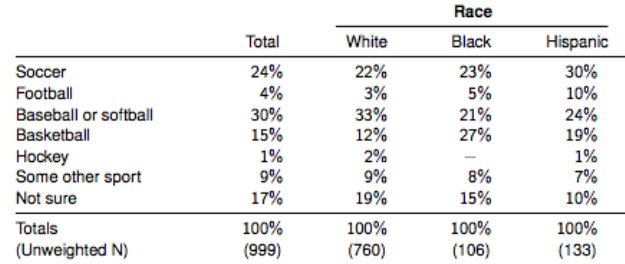 Hispanics were slightly more likely to suggest a child play football (Source: YouGov)
These answers would appear to not just reflect the preferences of older Americans, but also hint at what sports children will go into in the coming years. Eighty-two percent of parents with children younger than 18 said their child has never asked to play a sport of which they disapproved, while only 16 percent said their children had -- a sign that the preferences of children rarely fall out of line with those of their parents.
A Bloomberg poll last December found that 50 percent of those surveyed would not want their son to play tackle football, a finding backed up by a similar AP-GfK poll earlier in the year. Participation in Pop Warner, the largest youth football program in the country, fell 9.5 percent between 2010 and 2012, although a Pop Warner spokesman told HuffPost earlier this year that participation has leveled off since 2012.
That decline has been highlighted by some as a sign of football's decline. But participation fell in a large number of youth sports between 2000 and 2013, including in baseball, softball and soccer -- the three sports listed as most preferable in the YouGov poll. This dip is, in part, a result of more children specializing in a single sport at a young age than they did previously, experts say.
Even if football isn't at the top of the list when it comes to what sports we want our children to play, we're still inarguably a nation of football fans, first and foremost. A poll out of the Public Religion Research Institute in January found that 40 percent of those surveyed said football was their favorite sport to watch, followed distantly by basketball, which came in second at 12 percent.
We can argue about which sports children should play all we want, but one thing's for sure: Americans still believe sports are critical to character development. Seventy-nine percent of those surveyed said they believe sports are very important or somewhat import in the development of a child's life skills.
That said, a separate question about whether parents with kids younger than 18 would prefer their child take up a sport or play an instrument led to an essentially split vote. Forty-two percent picked a musical instrument, and 38 percent picked a sport.
The HuffPost/YouGov poll consisted of 1,000 completed interviews conducted June 12-14 among U.S. adults using a sample selected from YouGov's opt-in online panel to match the demographics and other characteristics of the adult U.S. population.
The Huffington Post has teamed up with YouGov to conduct daily opinion polls. You can learn more about this project and take part in YouGov's nationally representative opinion polling. Data from all HuffPost/YouGov polls can be found here. More details on the poll's methodology are available here.
Most surveys report a margin of error that represents some, but not all, potential survey errors. YouGov's reports include a model-based margin of error, which rests on a specific set of statistical assumptions about the selected sample, rather than the standard methodology for random probability sampling. If these assumptions are wrong, the model-based margin of error may also be inaccurate. Click here for a more detailed explanation of the model-based margin of error.
Related
Popular in the Community