WASHINGTON ― The Trump administration is violating a court agreement by locking up immigrant children in poor conditions near the border and holding them for prolonged periods at family detention centers, a federal judge ruled Tuesday.
It was the latest legal hit against the government's treatment of undocumented minors picked up at the border, many with a family member and seeking asylum. That criticism predates President Donald Trump, but he has vowed to expand immigrant detention. When it comes to children at least, the courts may stand in his way.
U.S. District Judge Dolly Gee, who is based in Los Angeles, ruled that the government's detention of undocumented minors violates a 20-year-old court settlement decreeing that such children should be placed in the least restrictive setting possible ― generally by releasing them entirely ― and housed in good conditions. Family detention centers don't meet that standard because the children can't leave, the judge said.
Gee has ruled against the government on the matter before, first under President Barack Obama, who dramatically expanded the use of family immigrant detention in response to rising numbers of children and families being apprehended at the border. In 2015, Gee found that migrant children were being held in "deplorable conditions" when they were first picked up and that long-term detention of children violated the 1997 settlement, referred to as the Flores agreement, even if they were held with their parents.
Today, with border apprehensions down considerably, the government's treatment of migrant children is still unacceptable, according to human rights advocates and immigrants. They told the court that children in Customs and Border Protection custody were not able to bathe or brush their teeth, that they were given insufficient food and water, that they were held in cold temperatures and that they were unable to sleep.
"There were no beds, pillows, or blankets," one woman said in a declaration, which was quoted in Gee's ruling. "I held [my 3-year-old daughter] tight, wrapping my arms around her to keep her warm. ... Her hands started to turn colors, she was so cold."
Another woman said detainees had to use an open toilet with no seat in front of a room of about 50 people. "Everyone could see if we were using the toilet," she said, according to the judge's ruling.
Federal lawyers argued that the government was following both the Flores agreement and its own protocols for treating children and families in custody. They presented testimony disputing the notion that the facilities were too cold and the conditions were poor.
They also defended the government's detaining children for extended periods, which human rights advocates argued violates the Flores agreement. The government contended that it did not have to release minors who are in expedited removal proceedings and that it could justify holding minors with their parents when it lacked the ability to screen potential custodians, like family members.
"I held [my 3-year-old daughter] tight, wrapping my arms around her to keep her warm. ... Her hands started to turn colors, she was so cold."
None of those arguments absolved the government of its obligation to seek to release children from detention, Gee said.
"This purported lack of institutional resources to screen is no excuse for non-performance," Gee wrote. "[The government] entered into the Flores Agreement and now they do not want to perform — but want this Court to bless the breach. That is not how contracts work."
The judge also condemned the government's continuing use of family immigrant detention centers that are not licensed to house children. She quoted her own 2015 ruling to say that if "family residential centers cannot be licensed by an appropriate state agency ... class members cannot be housed in these facilities" in most circumstances.
To ensure the government's compliance with the Flores agreement, Gee wrote that within 30 days it must name a juvenile coordinator who will make periodic reports to the court.
The government has not yet said how it will respond to the ruling and whether there will be releases of people or changes in policy. Officials at the Department of Homeland Security are reviewing the ruling, a spokesman said.
Immigrant rights advocates said they hope Gee's decision will help them end family detention entirely.
"For three years we have steadily fought against family detention, and this decision hammers another nail into its coffin," Annaluisa Padilla, president of the American Immigration Lawyers Association, said in a statement. "We will not stop until the federal government ceases its reprehensible treatment of families."
Before You Go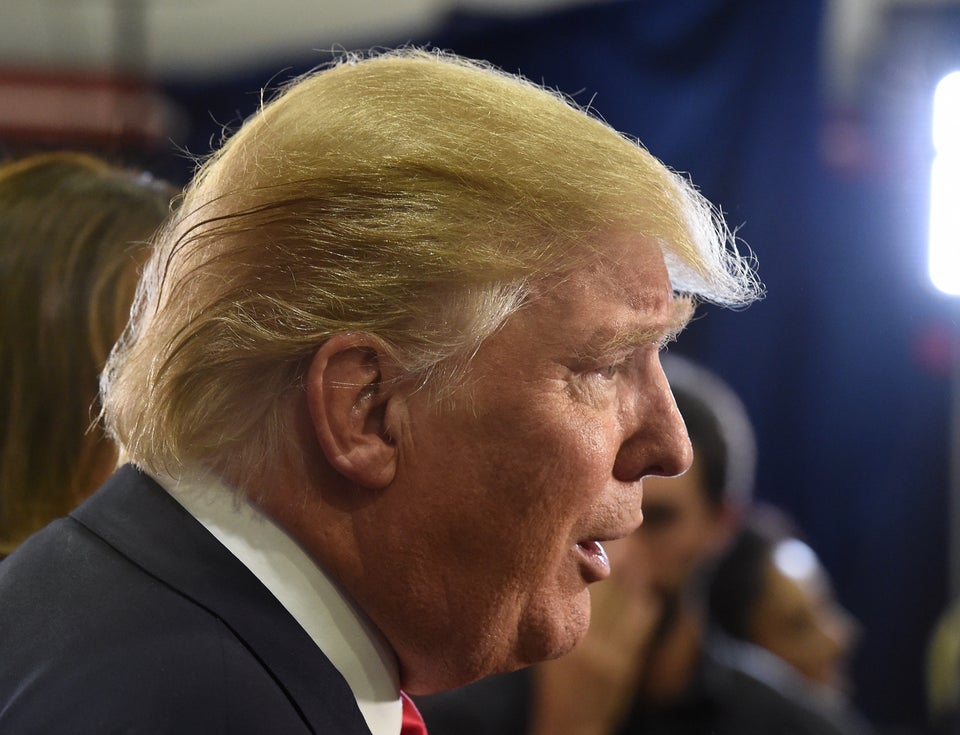 How Donald Trump Talks About Undocumented Immigrants
Popular in the Community