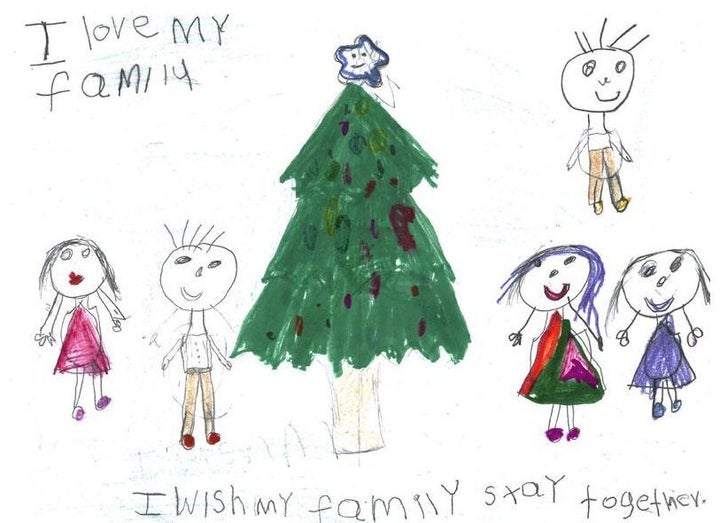 Some children didn't write to Santa with their most heartfelt wish this holiday season. Instead, more than 5,000 sent letters to the nation's political leaders, asking them to stop a wave of deportations that is tearing immigrant families apart.
On Thursday, dozens of children brought the letters to President Barack Obama and Congress as part of the "A Wish for the Holidays" campaign, organized by the coalition We Belong Together.
Letters were hand delivered to the offices of 54 members of Congress, including 27 members who are supporters of immigrant rights to thank them and encourage them to do more. Other letters went to lawmakers -- including Rep. Jeff Sessions (R-Ala.) and Rep. Jon Kyl (R-Ariz.) -- whose views they hoped to change. The children were only able to see Rep. Luis Gutierrez (D-Ill.), who welcomed them personally.
At a press conference in the Cannon House Office Building, nine of the letters were read out loud. One of the most compelling was written by Izamar, an 18-year-old girl from Chicago who has lived in the U.S. since she was 5. Her father is facing a deportation proceeding, she wrote. If he is sent back to Mexico, he will leave behind Izamar, her mother and her older brother, who suffers from quadriplegic cerebral palsy. Because the father is the main breadwinner, Izamar wrote, the family will either suffer great financial hardship without him or also be forced to return to Mexico, where it will be almost impossible to obtain the medical care her brother needs.
"It was very powerful to hear these children speak on how the deportations are affecting them, preventing them from eating and concentrating in school," said Lisa More, a coordinator with the National Domestic Workers Alliance, one of the main sponsors of We Belong Together. She described the event as a "real tearjerker."
Between January and June 2011, the U.S. deported more than 46,000 parents of U.S. citizen children. As a result of Immigration and Customs Enforcement detentions and deportations, more than 5,000 children are in foster care around the country, according to a study, "Shattered Families," by the Applied Research Center.
"Separating families is wrong," said Miriam Yeung, executive director of the National Asian Pacific American Women's Forum, another We Belong Together sponsor. "Immigrants are afraid to walk to the hospital, women in domestic violence situations are afraid to call the cops, and children are in fear of losing their parents."
In addition to the children, representatives from We Belong Together sponsors -- the National Domestic Workers Alliance, the National Asian Pacific American Women's Forum, MADRE, First Focus and other national and local community groups -- visited the offices of elected officials who have taken an anti-immigrant stance.
To launch the "A Wish for the Holidays" campaign, We Belong Together had called for letters to be written by children with family members at risk of deportation and others who could "imagine the impact of family separation on their friends and schoolmates." Andrea Frank, a sixth-grade teacher in New York City, was one of those who responded to the call. On Thursday, she was in Washington with the children to deliver their letters.
"I got involved in the campaign," said Frank, "because I thought it was important for my students, especially those that have immigrant parents." She said she had talked to her students about what an immigrant is and why someone would come to the U.S. She discussed immigration laws and the impact they were having on families.
"Children feel strongly about these letters because they cannot vote," she said.
The "Shattered Families" report found that children separated from their families by deportation face enormous obstacles in rejoining their parents, even though child welfare agencies are required by federal law to reunify children with parents who are able to care for them. Because child welfare authorities often lack formal policies for dealing with deported parents, the report says, children fall through the cracks.
Better policies could help. "The bottom line is that immigration laws can be enforced in a way that parents can make decisions the minute they are apprehended," said Wendy Cervantes, vice president of immigration and child rights policy at First Focus. "If that needs to happen, there are steps that can be taken for parents and children to stay together."
After one or both parents are deported, the "Shattered Families" researchers found, families typically remain apart for long periods, with child welfare agencies and juvenile courts often moving to terminate parental rights. Children who don't have other close relatives are even put up for adoption, HuffPost reported.
The "Shattered Families" study estimated that without changes to the government's deportation policy, 15,000 more minors will suffer the same fate over the next five years.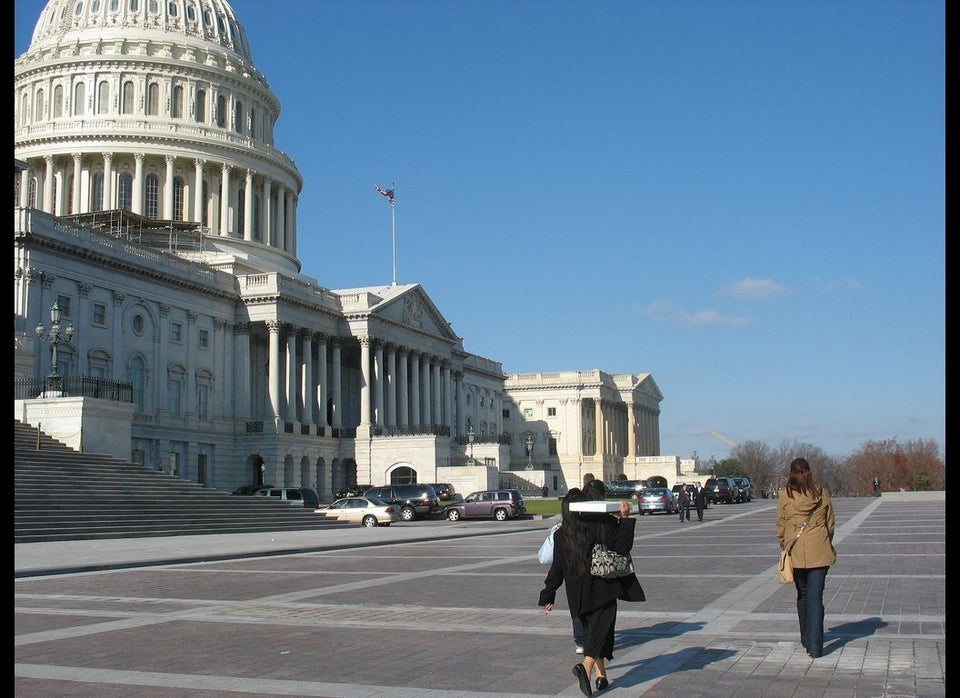 Children's Letters To Congress
Popular in the Community