WASHINGTON -- Civil rights and immigration groups on Wednesday filed a class-action lawsuit against the federal government for failing to provide legal representation to thousands of minors in deportation proceedings, alleging that agencies are violating the due process clause of the Constitution and a law requiring fair hearings for immigrants.
"If we believe in due process for children in our country, then we cannot abandon them when they face deportation in our immigration courts," Ahilan Arulanantham, senior staff attorney with the ACLU's Immigrants' Rights Project and the ACLU Foundation of Southern California, said in a statement. "The government pays for a trained prosecutor to advocate for the deportation of every child. It is patently unfair to force children to defend themselves alone."
While anyone in criminal proceedings has the right to counsel, removal proceedings are a civil matter, and therefore immigrants facing deportation must find their own representation or go without it entirely. While there are pro bono services available for some, the demand far exceeds the supply of attorneys, particularly in recent months as the number of unaccompanied minors crossing the border illegally has increased massively.
The complaint, J.E.F.M. v. Holder, was filed in U.S. District Court in Seattle by the American Civil Liberties Union, American Immigration Council, Northwest Immigrant Rights Project, Public Counsel, and K&L Gates LLP, according to a press release. It targets the Department of Justice, Department of Homeland Security and the Department of Health and Human Services, including specific agencies within those departments.
President Barack Obama sent a request to Congress on Tuesday for $3.7 billion in funding to deal with the border crisis. Tucked into that funding is $15 million for direct legal representation services for minors going through deportation proceedings, but the law still does not require every child to receive counsel.
A group of House Democrats is pushing to change the law to provide lawyers to children and those with mental disabilities during removal proceedings, but the law has yet to move.
The suit specifically highlights six cases of minors it said will go before immigration judges without representation. They include children as young as 10 who said they faced gang violence and abuse in their native countries.
Before You Go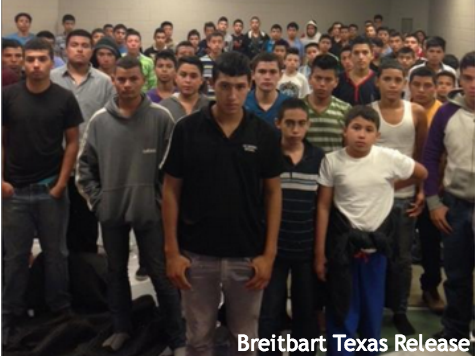 Overwhelmed Border Patrol
Popular in the Community