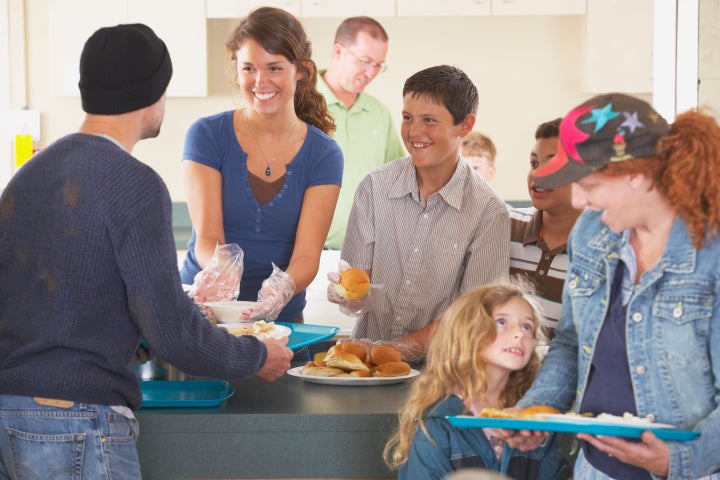 Throughout the past decade, the idea of "doing good" has gone mainstream. More people than ever are becoming involved with social causes, and companies are quickly following suit by ramping up their corporate social responsibility (CSR) programs. While this heightened social awareness is nothing new, a trend has surfaced recently that captures the hearts of millions around the word: The rise of social movements inspired by children.
Working at the Public Interest Registry -- the nonprofit organization that manages the .ORG domain globally -- I am increasingly aware of the many causes on .ORG that have amazing stories to tell. Specifically, our team often notices a growing crop of organizations emerging from the selfless acts of young kids. These children inspire hundreds of thousands to support their causes, raising millions of dollars, and positively changing the lives of countless individuals worldwide. A few recent examples include:
Rachel Beckwith's charity: water fundraising campaign: Upon learning that many children don't live past the age of five due to limited access to clean water, Rachel set a goal to raise $300 (in lieu of 9th birthday gifts) to supply this vital resource to poor Africans through charity: water. Though Rachel tragically passed away in a car accident before she could reach her ultimate goal, friends and strangers alike who were inspired by her altruism, picked up where she left off and drove over $1 million in donations to her campaign.
Goody Goodies: Upon returning from living in Botswana for three years, 15-year-old Macallan Durkin couldn't erase the memory of hungry orphans rummaging through garbage for food. As a result she created Goody Goodies to sell fair-trade products both online and at her mother's store, with proceeds providing the neediest children in the world with education, food, medical attention, friendship and hope.
Alex's Lemonade: After battling cancer for three years and receiving a stem cell transplant, Alex Scott set up her first lemonade stand at age four with the goal of raising money to benefit childhood cancer research. She raised $2,000 with her first lemonade stand and continued to hold them in her front yard. News of her efforts spread quickly and people worldwide began holding their own stands to further the cause. Alex passed away at age eight, after raising more than $1 million. Her family subsequently started Alex's Lemonade Stand Foundation to carry on her legacy and continue fundraising for children suffering from cancer.
While it's obvious why these extreme acts of kindness tug at heartstrings around the world, I can't help wonder why these kids are thinking about social issues at such a young age. Perhaps the driving factor stems from children now seeing examples of philanthropy everywhere they turn -- from school fundraisers that involve even pre-school kids to hearing mom and dad donate that extra dollar to a cause at the grocery checkout. As giving back is increasingly the norm, a sense of altruism has trickled down to a much younger generation and become integrated into children's lives from the start. Whether it's donating toys they pick out at the local toy store to Toys-for-Tots during the holidays or asking for donations to charity: water instead of birthday gifts, children want to better understand how they can make a positive impact on the world.
Which begs my next question: How it's possible that a single child can make such a widespread impact on the world? I chalk-up the success of these movements to three key ingredients: Technology, simplicity and community support. Technology is arguably the single-most important factor that enabled these children's causes to reach the masses. Traditional campaign websites and online donation tools, coupled with the real-time and viral nature of Twitter, Facebook, YouTube and other social networking platforms, enabled these touching stories to spread far and wide, and quickly.
Don't underestimate the simplicity of these ideas, either. In each of the three examples I mentioned, the goals of each cause are crystal clear, and the tactics used to reach them couldn't be simpler. After all, can you think of a more elementary idea for fundraising than setting up a lemonade stand? In addition, it doesn't hurt that by nature, children are kindhearted, innocent and lacking in cynicism. These qualities lead them to believe, and rightfully so, that no goal is unachievable and no task or donation too small.
Lastly, these young individuals' philanthropic movements wouldn't be successful without the support of their families and communities. However, it isn't simply that they had a support system in place -- from parents and extended family to teachers and church members -- that they could lean on if needed. These children's supporters truly believed that they could make a difference and consequently empowered them with the necessary time, resources and energy to advance their missions.
These are just a few of many examples of how children leading and inspiring movements raised the bar for giving across the world, kick-starting a surge in youth leading the charge for social change. Such examples show that with passion, clear objectives and the support of a community, anyone -- no matter how young or old -- can make a difference.
So the next time you feel that a goal is just too lofty, think of Rachel Beckwith, Alex Scott and Macallan Durkin. I hope their efforts are an inspiration to all, and I look forward to seeing how the courageous efforts of other children shape the world of giving in the years ahead.
Popular in the Community