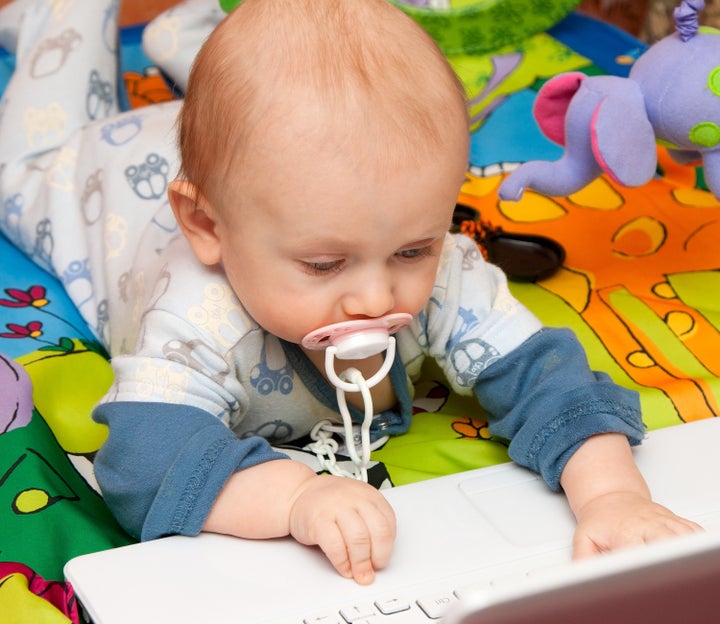 By: Leslie Meredith, TechNewsDaily Senior Writer
Published: 01/10/2013 12:49 PM EST on TechNewsDaily
LAS VEGAS — Moms will have more to worry about this year as social media use threatens both younger children and aging parents. The warning came from Judith Bitterli of AVG Technologies, a security software firm, during a panel discussion on tech trends for mommies at this week's Consumer Electronics Show here.
According to an AVG study, 92 percent of youngsters under age 2 already have a digital footprint, meaning identifiable photos and other personal information has been posted of them online. Half of kids ages 6 to 9 regularly use social networks, and of those, 13 percent have experienced cyberbullying.
"By the age of 11, kids have reached digital maturity," Bitterli said. "Moms are having the online safety talk with their children years before having the sex talk."
She suggested parents and children set up circles of friends in online social worlds and only share personal information with people they know and trust. On Facebook, this may mean setting your default sharing setting to a very limited number of people.
Instead of laying down a list of arbitrary rules for your kids, Bitterli said a better strategy is to enlist the entire family in the rule-making process to get their support.
But children aren't the only family members moms will have to worry about. It seems that their parents are getting into trouble as well. Bitterli said that one in 10 seniors are sexting, or sending sexually explicit material by cellphone, according to research from the American Association of Retired Persons. AARP's website even includes tips on how to sext.
However, sexting and other online adult behavior is better kept private. Bitterli advised moms to tell their parents to turn off popups so kids won't see them when using their grandparents' computers. Better yet, moms could introduce their parents to Snapchat — there, at least the picture messages will disappear in a few seconds.
Copyright 2013 TechNewsDaily, a TechMediaNetwork company. All rights reserved. This material may not be published, broadcast, rewritten or redistributed. ]]>