Though lead paint was banned nationally in 1978, one way children across the country can still be exposed to the toxic metal is via the peeling or chalking lead-based paint on walls and surfaces in buildings built before that year.
A first step to preventing a child from ingesting lead-based paint is determining the construction year of the building where the child spends most of his or her time (including grandparents' or friends' homes and day care). The Centers for Disease Control and Prevention offers a few tips on what other steps you can take:
Parents and caregivers should make sure their children don't have access to peeling paint or "chewable surfaces" painted with lead-based paint.
Home lead test kits are not a good option, according to Consumer Reports. They are difficult to use and can give inaccurate results. Instead, talk to your local or state health department about testing your home for lead.
Children and pregnant women who reside in homes built before 1978 should not be present during renovation or any other activity that disturbs old paint until the cleanup is complete. Some localities, like New York City, banned lead-based paint before that year, so older paint may be safe in certain places.
Only EPA-certified workers should be responsible for removing lead-based paint from a home.
In homes built before 1978, parents and caregivers should regularly wash children's hands and toys. Small children tend to put things in their mouths and are at risk of ingesting the lead dust that deposits on the floor and on objects, including toys.
Parents and caregivers of children who live in old homes should also wet-mop floors and wet-wipe window sills and wells where lead dust could deposit.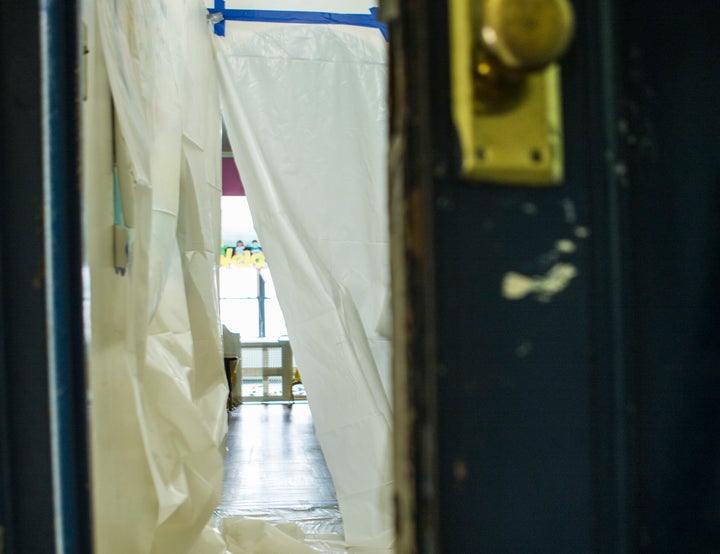 How Is Lead Poisoning Measured?
In 2012, the CDC identified 5 micrograms of lead per deciliter of blood as a "reference level" to determine whether kids have too much of the toxic metal in their bodies. Children with levels above that threshold are in the highest 2.5 percent of kids tested for lead, and need further monitoring to identify and eliminate the source of exposure.
Prior to that revision, the CDC used 10 mcg/dL as a "concern level," but scientists agree that any level above zero can be dangerous for a child.
If a child is found to have lead in his or her body, identifying the source of exposure is paramount. In addition to lead paint, children can ingest lead via contaminated water, spices or candy, or from food cooked in ceramic dishes containing lead. They can also ingest the metal via cosmetics or jewelry from foreign countries.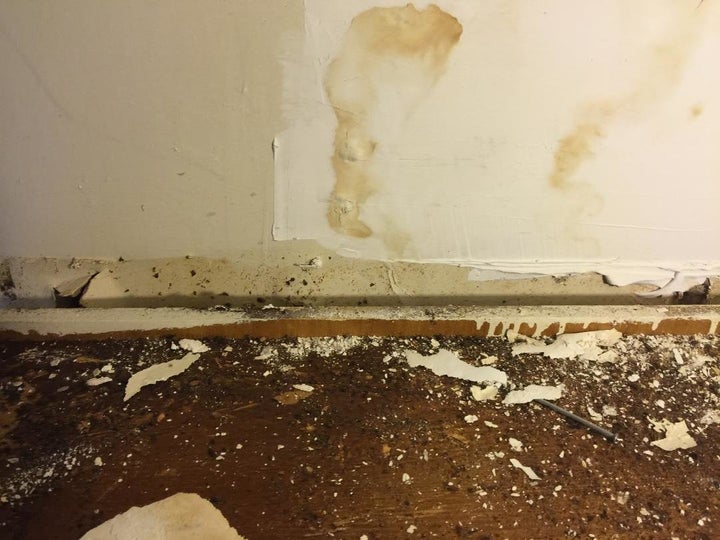 What Happens When A Child Is Poisoned By Lead?
Lead is not naturally present in the human body. When it enters the bloodstream through ingestion or inhalation, it tends to take the place of vital minerals like calcium and disrupt cells and neurons. Symptoms of severe lead poisoning include constipation, abdominal pain, convulsions and, in the worst cases, death.
Very small amounts of lead can interfere with neurological development, impairing learning abilities and causing behavioral imbalances. Several studies have linked childhood lead poisoning to speech delays, hyperactivity and even instances of criminal behavior.
Minimizing lead absorption and retention requires a few fundamental steps, including environmental control and a nutritional diet, according to Morri Markowitz, the director of the lead poisoning prevention program at Children's Hospital at Montefiore in New York City. 
Doctors recommend that children with elevated blood lead levels be immediately removed from a home with peeling lead-based paint until the conditions are corrected. They should also eat foods that are rich in calcium and iron, like milk, meat and leafy vegetables like spinach. Children with a level above 45 need to be hospitalized and undergo a medical treatment called chelation, which helps excrete lead from the body.
The effects of chronic lead poisoning on a child's developing brain may take years to appear. They typically manifest when a child starts speaking or attending school, according to Vicky Sudhalter, a psychologist. If parents suspect their child may suffer from cognitive disabilities, they should request an evaluation by their local health department or another specialist.
Please ask your pediatrician and check the CDC and your local health department's websites for more information .
Calling all HuffPost superfans!
Sign up for membership to become a founding member and help shape HuffPost's next chapter