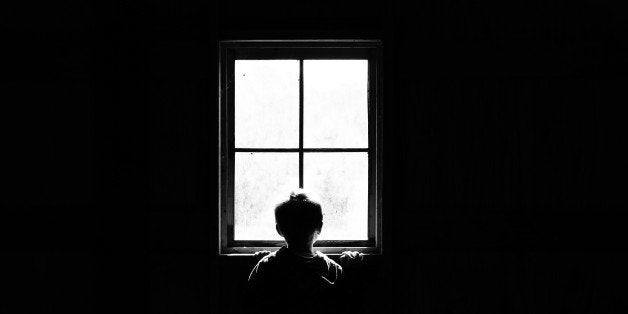 Over the past several months, I've made a concerted effort to turn up the volume on the issue of child violence. I've noted the 25th anniversary of the Convention of the Rights of the Child and the slow -- and unacceptable -- progress governments around the world have made in making good on their commitments to better protect children from violence and dangerous labor. I've called on the United Nations to include child protection among the upcoming Sustainable Development Goals, the post-2015 development agenda that will build upon the soon-to-expire Millennium Development Goals. And I've encouraged others through TED talks and other forums to get involved with ChildFund International's Free From Violence campaign, particularly by joining the more than a quarter-million people who have signed the petition advocating "a world free from violence and exploitation against children."
There is an additional chorus lending their voices to this issue. The just-released results of a global survey of children in 44 countries around the world -- more than 6,000 in all -- assert the pain and fear that young children are enduring every day and provide an empirical barometer of the extent to which children are being subjected to violence. In plain talk, children have a compelling message to adults: You are failing in your obligation to protect us from violence, shield us from dangerous labor and enable us to continue our education.
This is particularly the case within developing countries. The Small Voices, Big Dreams survey, conducted by ChildFund Alliance, found that almost three in five children (57%) in developed nations say that they are always or often protected from violence, and yet only one-third (33%) of children in developing countries say this is the case. More than half the children surveyed in Bolivia, the Philippines, Cambodia, Cape Verde and Brazil say their rights to protection are not being upheld. Millions of children are regularly subjected to harmful abuse in the home, sexual exploitation and forced marriage, dangerous labor conditions and painful customs such as genital mutilation.
Listen to their voices. "There are children being raped," says 11-year-old Elkin from Honduras, where three out of five children say they are not being protected. Twelve-year-old Sahar from war-torn Afghanistan says, "Children are not protected because many children die in suicide bombs, and many children are doing heavy work in workshops and brick factories, which harms their health." Echoing concerns about hazardous labor, 12-year-old Lovewell from Zambia says, "Here children are involved in sand mining, so they are not protected, because a lot of them suffer from coughing as a result."
In all, only 30 percent of children in developing countries say that they are always or often protected from doing harmful work. In other words, a vast majority of children in the developing world are regularly working in dangerous conditions. And the statistics bear that out: The International Labour Organization estimates that 2.5 million children are disabled and 32,000 die each year as a result of hazardous child labor.
Children also want to their right to an education fulfilled. Over the past five years of the Small Voices survey, children from developing countries have consistently made it known that their schooling is their top priority. In this year's survey, when asked what they would do to improve the lives of the children in their country were they president, more than half of the children from developing countries (51%) say they would improve education and access to it. Also, three in 10 (29%) children in developing countries say they are being denied access to school and time to study. "The right to education is not being upheld in my country because some parents do not enroll their children in school," says 10-year-old Catherine, from the African nation of Burkina Faso, where 70 percent of children surveyed say they are being denied schooling.
Children are perhaps the most objective observers of the world around them, and this annual global survey provides a compellingly honest look into how they see their lives. They understand the threats to their safety. They see their governments and adults as failing in their responsibility to protect them. They recognize that forced labor and forced marriage deny them the chance for a better life. And they value the all-too-elusive opportunity to go to school.
Above all, the Small Voices survey reminds us that children themselves know their rights. As Farah, an 11-year-old girl from Germany, puts it, "Child rights mean that children are allowed to be children."
Sometimes, small voices can be the loudest of all.
REAL LIFE. REAL NEWS. REAL VOICES.
Help us tell more of the stories that matter from voices that too often remain unheard.