Congress' failure to renew a program that provides health care to low-income children by year's end could cause almost 2 million kids to lose their coverage as soon as next month.
That's according to a report published Wednesday by the Georgetown University Center for Children and Families. Federal funding for the Children's Health Insurance Program, which is jointly run and financed by the federal government and the states, expired nearly two months ago. The program covers about 9 million children in the U.S.
But the GOP-controlled Congress, which made time to pass a sweeping tax bill that largely benefits corporations and the rich, didn't get around to reauthorizing CHIP ― and now millions of children are in jeopardy.
States are rapidly running out of money to pay these children's medical bills, and several have started notifying parents that their kids' health care is poised to disappear. At least 14 states plan to terminate CHIP by the end of January, according to the Henry J. Kaiser Family Foundation.
Andrew Montoya, 35, of Longmont, Colorado, got a letter from the state government last month notifying him that his three daughters ― Audrey, 8, Katrina, 5, and Scarlett, 3 ― might wind up uninsured because of Congress' inaction.
"They need to stop playing politics with our kids," said Montoya, an attorney at an organization that provides assistance to people with disabilities.
Montoya and his wife, Nicole, were both uninsured for most of their lives before the Affordable Care Act became law and they qualified for tax credits to reduce their monthly premiums. CHIP is called Child Health Plan Plus in Colorado.
"We qualify because my income working as an attorney for a nonprofit organization is not very high," Montoya said.
He ran the numbers and discovered that adding his daughters to his health insurance policy would increase the cost by $450 to $650 a month, which he can't afford on his salary. Colorado Gov. John Hickenlooper (D) has asked the state legislature to fund CHIP until Congress acts.
"We have panicked families just wondering what in the world they have as options."
State officials are scrambling to figure out what to do, but are mostly powerless unless Congress does something. Twenty-five states are due to run out of money in January, and nine more during February, according to the Center for Children and Families. That puts health coverage for 1.9 million kids at risk next month and 2.9 million through February.
"We are in a terrible situation right now," Linda Nablo, the chief deputy director of the Virginia Department of Medical Assistance Services, said during a conference call with reporters hosted by the Center for Children and Families. "We are certainly running numbers and trying to analyze options."
"All this, of course, is being done as the holiday season approaches," she said. "It's left us in a terrible quandary. I'm not really sure what we're going to say to parents or what the solution is going to be."
Virginia will have to shut down CHIP, known in the state as Family Access to Medical Insurance Security, at some point next month because the program is very nearly out of money, Nablo said. "There's no good options here."
Virginia originally told parents that their kids' CHIP benefits would be in place through the end of January. Congress enacted legislation last month allowing the U.S. Department of Health and Human Services to reallocate unspent CHIP money between the states ― but Virginia wound up on the losing end of the deal and has less funding than it expected, Nablo said.
Alabama already announced that it's freezing enrollment in its CHIP, called Alabama ALL Kids, as of Jan. 1, and that the program will shut down completely at the end of next month. Connecticut also is freezing enrollment this Saturday and will close down CHIP, known there as the HUSKY Program, on Jan. 31.
"Our phones are ringing off the wall," Cathy Caldwell, the director of the Alabama Bureau of Children's Health Insurance Programs, said during the conference call. "We have panicked families just wondering what in the world they have as options, so it is very, very stressful here in Alabama."
Virginia is urging parents to squeeze in whatever medical care they can before the coverage goes away, Nablo said.
"We suggested to families that if your children needed a doctor visit or a dental visit, they might want to arrange that in the month of January," she said. "And we're particularly concerned about families with children in the course of treatment or who are very, very sick, potentially even hospitalized."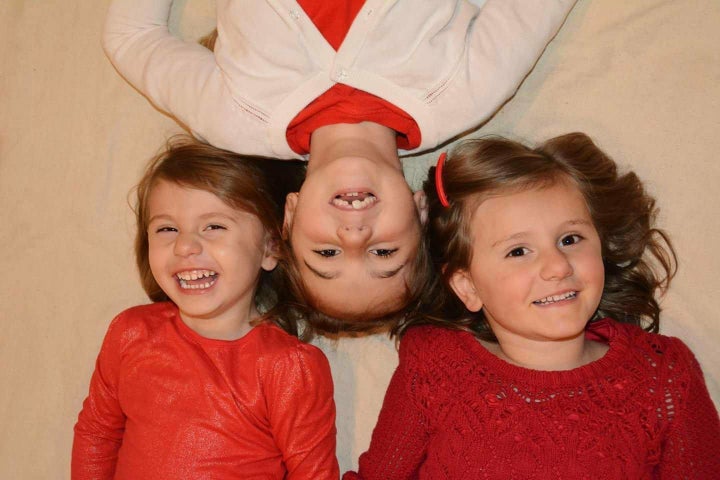 States that created standalone children's health programs are most at risk, because they don't have the money themselves to keep them running and don't have another way to cover those children, Joan Alker, executive director of the Center for Children and Families, told HuffPost.
Those states could change their Medicaid laws to allow those kids into that program instead, but that would take too long to prevent a lapse in coverage, Alker said. And while many of those children are in families that qualify for subsidized private insurance from the Affordable Care Act's exchanges, those policies are costlier than CHIP and have more meager benefits, she said.
"There's a few different ways children could end up going, all of them worse than where they currently are in CHIP," Alker said.
States that set up CHIP as an offshoot of their Medicaid programs are in a different bind. Federal law requires those states to maintain coverage for children, so these states would have to move all their CHIP kids into Medicaid, Alker said. But the federal government pays a much larger share of CHIP expenses than it does for Medicaid, so states would have to somehow find new money, she said.
Republicans say they'll act on CHIP when they return to Washington next month, which would be cutting it very close. And given the dysfunction seen in Congress this year, there's reason to doubt Congress can pass a bill in time to save the states and the kids on CHIP.
There's no actual dispute in Congress that CHIP should be reauthorized.
The House even passed a bill to do so last month. Democrats opposed the legislation in large part because it would fund the CHIP renewal by rolling back elements of the Affordable Care Act. That didn't matter in the House, where Republicans have a large majority. But in the Senate ― where a CHIP bill made it through committee in October without including any means to pay for it ― reauthorizing the program would require 60 votes, and Republicans have just 52.
"This is a game of chicken," said T.C. Bell, 30, who lives in Denver. "My kids are just being put in the middle of that."
Bell is a full-time student with a very low income. He qualifies for Medicaid, known there as Health First Colorado. His daughters, 8-year-old Dagny and 5-year-old Emma, are covered by CHIP.
"I have no option. My income is so small, I can barely keep a roof over my family's head," Bell said. As a child, he lacked health insurance; he doesn't want his daughters to have to scrounge for medical care, as his family did. "It's kind of like going back to the shadows of health care."
CORRECTION: A previous version of this story misstated Andrew Montoya's age.
Before You Go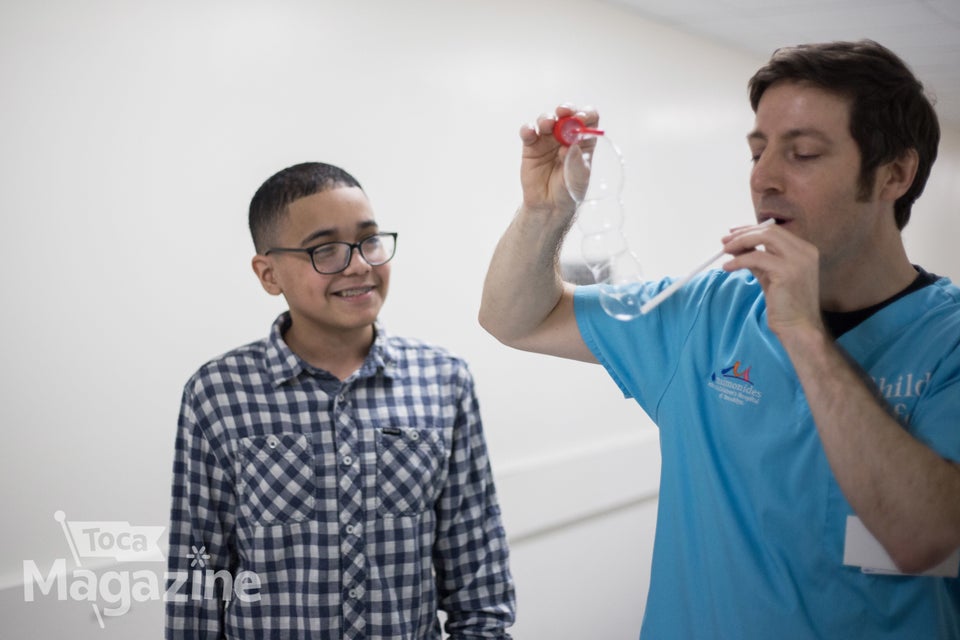 Children's Hospital Visit
Popular in the Community