The United Nations children's agency says 137 children stranded in a war-torn suburb outside of Syria's capital are in urgent need of medical evacuation. At least five children have died while waiting for medical care, according to the agency.
"As violence continues to intensify in East Ghouta, thousands of children are suffering in silence," Fran Equiza, the UNICEF representative in Syria, said in a statement. "The situation is getting worse day by day."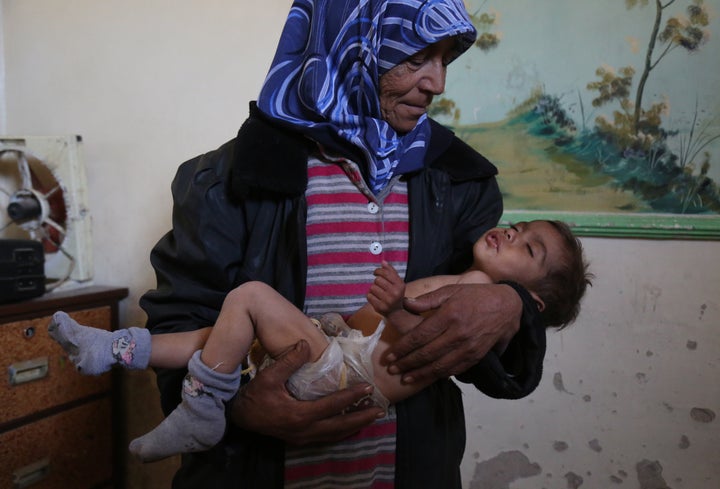 The 137 children requiring medical evacuation range in age from 7 months to 17 years and suffer from a variety of conditions, including kidney failure and severe malnutrition.
UNICEF called on "all parties" in the Syrian conflict to allow "unconditional" humanitarian access to the country's children. Aerial bombings have destroyed hospitals and neighborhoods, which has contributed to the spread of disease and malnutrition.
According to UNICEF, nearly 12 percent of East Ghouta's children under 5 years old suffer from acute malnutrition ― the highest rate recorded since the start of the Syrian civil war in 2011.
"Children are still living through so much horror," said Equiza. "Now is the time for all sides to do the right thing and to stop the violence."
REAL LIFE. REAL NEWS. REAL VOICES.
Help us tell more of the stories that matter from voices that too often remain unheard.