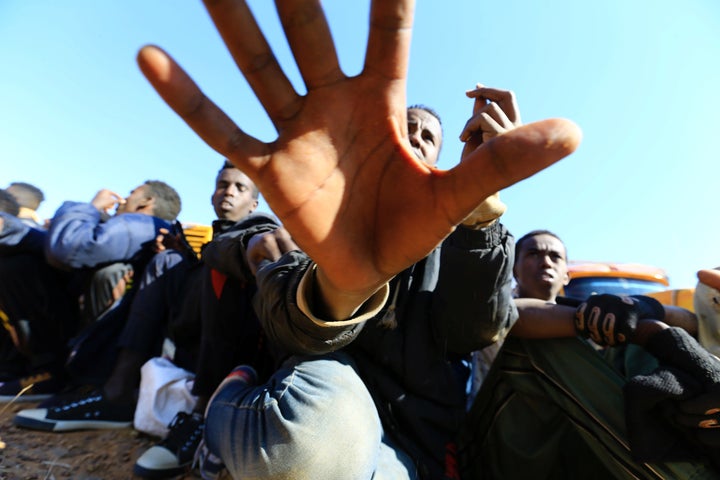 As spring weather approaches, the number of migrants and refugees hoping to cross the Mediterranean from Libya to Europe is expected to pick up again. In a new report published on Tuesday, the United Nations warns that tens of thousands of children may face extreme threats of violence and abuse along the way. 
Interviews with more than a hundred migrant and refugee women and children in Libya in September 2016 revealed that many children traveling along the central Mediterranean migration route have been exposed to sexual violence, abuse, exploitation and detention, the UN's Children's Fund said in its new report, "A Deadly Journey For Children."
Three-quarters of the children surveyed told researchers of violence and harassment at the hands of adults while making their way to the Mediterranean coast. Several of them experienced sexual abuse, some of them multiple times. Many of those held in Libyan detention centers detailed horrid living conditions and constant fear. 
"My journey from Nigeria to Libya was horrible and dangerous," said Jon, a 15-year-old boy who left his home country fearing Boko Haram militants. "Only God saved me in the desert, no food, no water, nothing. The guy who was sitting next to me on the trip died. And once one dies in the desert, they throw away the body and that's it."
More than 28,000 migrant and refugee children crossed from Libya to Italy in 2016, UNICEF said, twice as many as the year before. At the time of UNICEF's survey, an estimated 23,000 children had been officially identified in Libya, although the organization believes the real number is at least three times higher. 
Most of these children left their home countries in Africa and the Middle East hoping to find safety and prosperity in Europe. They traveled across the Sahara to Libya's Mediterranean coast, almost always after paying a smuggler hundreds of dollars to ferry them along the way. Of the children arriving on the Italian coast, 9-in-10 did so alone, unaccompanied by adult family members or friends. 
The most dangerous legs of this route, UNICEF says, is the Mediterranean crossing and the trek from the southern border of Libya's desert to the coast. 
Five years after the ouster of Muammar Gaddafi, there's no rule of law in many parts of Libya. The Tripoli-based government and General Khalifa Haftar are locked in a debilitating battle for control. Armed groups hold sway over large swathes of land and crucial smuggling routes. Several extremist militant groups have pledged allegiance to the self-described Islamic State. 
Migrants and refugees traveling in this security vacuum, particularly unaccompanied children, are at extreme risk.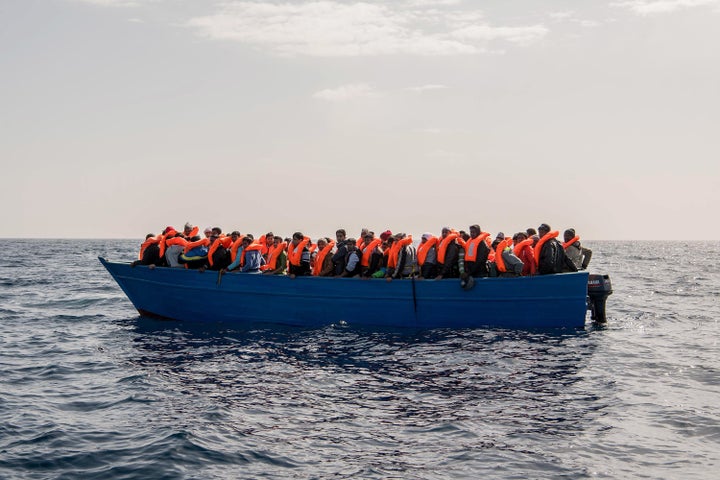 UNICEF says children reported experiencing extortion, violence, sexual abuse and detention at border crossings and checkpoints. Women and children traveling together reported being separated. Most of the children told of verbal or emotional abuse, and about half had suffered physical abuse. They often lacked food and access to basic health care. 
Libyan authorities run 24 detention centers for migrants and refugees which hold between 4,000 and 7,000 people. Children who had been detained told UNICEF of poor nutrition, a lack of clothing and access to medicines. They were often crammed in small cells with adults.  
"Here they treat us like chickens," Jon from Nigeria said about the center he'd been detained at for seven months. "They beat us, they do not give us good water and good food. They harass us. So many people are dying here, dying from disease, freezing to death." 
In addition to the official detention centers, armed militants operate an unknown number of unofficial holding pens. According to UNICEF, "the militia-run detention centers were no more than forced labour camps, farms, warehouses and makeshift prisons run by armed groups."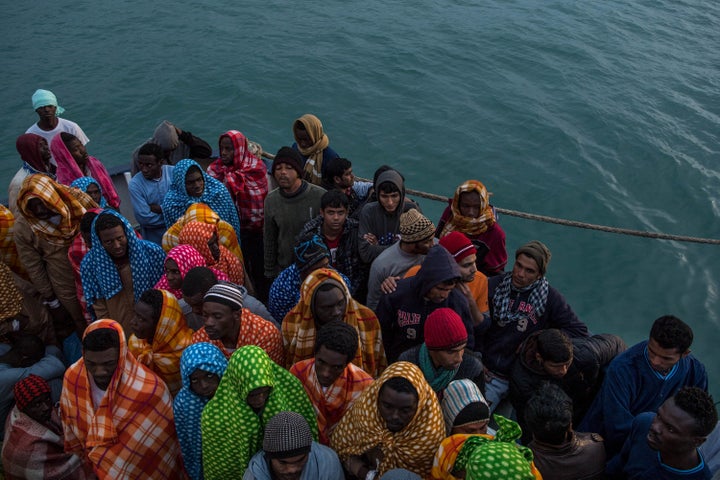 More than 5,000 people died last year while trying to cross the Mediterranean, at least 700 of them were children. The number is only expected to rise in 2017. This winter has been the most deadly on record so far. At least 1,191 migrants and refugees drowned in the central Mediterranean between November 2016 and January 2017. 
"The men who pushed us on the boat told us to look at the stars," recounted 9-year-old Kamis. "The boat was in the middle of the sea and everybody was crying. The wind was moving our boat so everybody was shouting. Everybody was crying. When we saw a small ship, we shouted, 'Please come and rescue us.' They rescued us and took us to dry land."
Since nearly dying at sea, Kamis and his mother Aza, who paid $1,400 for their journey from Nigeria to Libya, have been detained in the country. 
"They did not tell me the truth. They did not tell me the risks involved or the difficulties I would face," Aza said. "It all became a reality for me when I saw the situation. The sea that expanded right before my eyes. ... I have done all this for my children and for their future, and I did not want to lose them."
REAL LIFE. REAL NEWS. REAL VOICES.
Help us tell more of the stories that matter from voices that too often remain unheard.