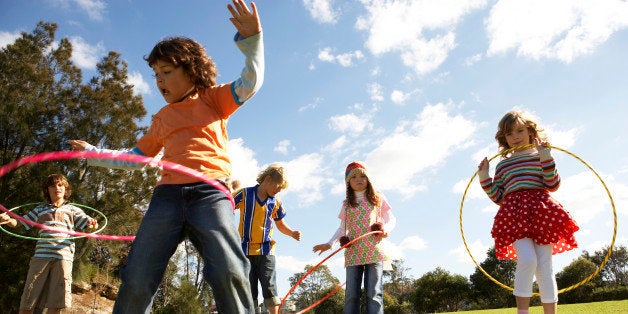 As adults, we realize that the real future lies in the hands of our children and grandchildren. Our first priority should be the nurturing and education of America's youth.
The life expectancy for Americans, 78.7 years in 2011 (the most recent data available), ranks below that of Switzerland, Japan, Italy and Spain, having the highest life expectancies (82 years).
At 36.5 percent, the obesity rate in the United States is the highest among the OECD members, where the average obesity rate was 22.9 percent. We can gain some perspective on the magnitude of this problem when we consider that the rate of obesity in the United States was 15 percent in 1978.
We know that the increase in processed foods, super-sweetened soda and other beverages, and a colossal increase in portion sizes have contributed to the surge in obesity in America.
What does this mean for our children? Experts warn that the current generation of American children will have shorter life expectancies than their parents. The current trend in obesity will lead to more cases of diabetes, cancer and heart disease.
Feeding our children nutritious meals and teaching them that eating vegetables, fruits and whole grains and being physically active can help prevent many diseases should be the nation's goal. As a member of Less Cancer, a not-for-profit organization, I strive to educate and inspire all Americans to take action to prevent cancer and other diseases.
Through the efforts of First Lady Michelle Obama and similarly-sentimented Democrats and Republicans, the child nutrition bill was passed in 2010. This groundbreaking legislation provides for national nutrition standards for school lunch programs, feeding more than 31 million children daily. The standards set limits on the amount of calories, fat and sodium in school meals. More vegetables, fruits, whole grains and low-fat dairy products are now available through these dietary standards, and for many children, this is the most nutritious meal of their day.
Pending in the House of Representatives is a bill that would allow some schools to reject the established federal dietary standards for school lunches. Mrs. Obama, a champion of children's health, objects to the proposed measure to weaken the child nutrition bill.
Without federal standards for school lunches, candy bars, packaged snacks and soda can be offered to our children in school.
Are we serious about protecting the health and well-being of American children? Will we take action to halt the obesity epidemic? Would we like to see our children lead long and healthy lives? If so, we should support the maintenance of the child nutrition bill, and strive to give our children the most nutritious food that America has to offer.