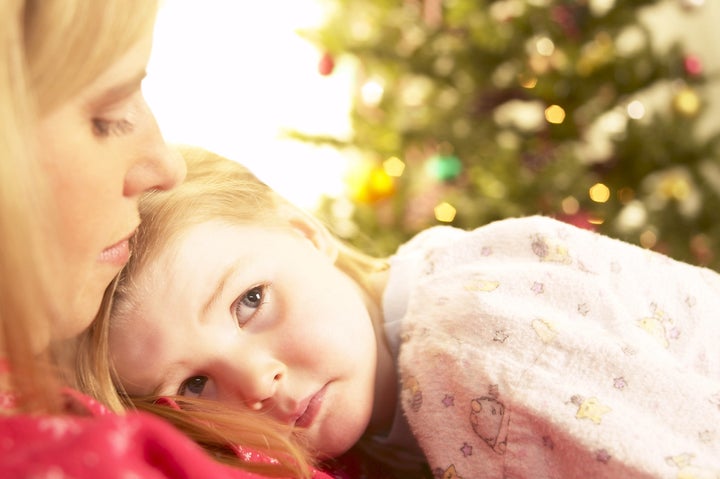 In 22 years of practice as a divorce lawyer and mediator, I've read all the research about what separated and divorced parents ought to do at the holidays, and I've seen what works and what doesn't, and I've used a bit of common sense in advising parents, but I've never heard directly from the children involved.

Kids First: What Kids Want Grown-Ups to Know about Separation and Divorce (Tower Publishing 2008) compiled feedback from the thousands of children the therapists at the Kids First Center have treated over the years.
I like what they have to say. I also like that it's consistent with what I've read, seen, and suspected, and it's nice to finally know I'm giving the right advice.
Here it is, straight advice from the mouths of babes:
Plan ahead. Far ahead. Be really specific with dates and times and narrate what's going to happen. For example, your New Year's explanation might go something like this, "Since it's New Year's Eve we're going to have a special lunch today and then at 4:30 pm you are going to go to Daddy's house where you will spend the night. You and Daddy are going to celebrate New Year's and then after you sleep and have breakfast, you're going to go to Mommy's house and we're going to visit Grandma." It's a little detailed, yes, but kids love to know exactly what's happening.
Be willing to change those carefully made plans. Little kids are unpredictable. Roll with the punches.
Involve the kids in the plan, but don't give them too much responsibility and power in the decision making. Think of it like Junior Associates and you're the CEO. You want their feedback and input, but they don't make the final decision.
Create new traditions. Let's face it, most kids are delighted with the idea of celebrating their birthday twice and making a big deal out of all eight nights of Chanukah as long as you don't make it into a big ugly drama. The Book of New Family Traditions (Running Press 2003) has some great, cheap and creative ways you can expand the holidays and celebrate in two or more homes.
And here's what not to do:
No adult meltdowns. Be in control of your emotions while you're with the children. If you can't keep a lid on it, then consider switching the holidays around so that you're not with the children if you can't keep a grip on yourself. Seriously.
No amateur private detective work on the other parent's household. Know the least that you need to know to get by, and don't probe the kids or your co-parent for anything more than what you need to know, like what time to pick the children up and where. It's not your business anymore.
When kids do volunteer information about the other parent's home, don't over-react. Also don't assume it's true. If something sounds suspicious, like "We get Froot Loops for dinner at mom's house!" say, "Wow, I love Froot Loops. I'm going to talk to your mom about that" and then do. Let the kids know that their parents talk about things like this. You'll be glad that you did when your kids are old enough to start smoking or experimenting with the opposite sex.
When kids volunteer information about the other parent's home, don't under-react, either. "I'm glad you had a good time with Daddy's new girlfriend. She seems like a nice lady" acknowledges that it's okay to talk about a potentially controversial topic.
No surprises. Christmas Eve services is not the day to introduce your child to your new partner. "You're going to have to change schools because we're moving" is no way to spread holiday cheer. It can wait.
Coordinate gifts and consider pitching in to buy a bigger gift, like a bicycle. "This is from Mommy and Daddy" has a nice ring to it. If GI Joe is on this year's list, some accessories or GI pals would make a nice gift in the other parent's home.
Children are pretty wise for not spending too many years on this planet. Their holiday advice is great, and following it will make your holiday season go much more smoothly. So much for law school ... I really did know everything I needed to know as a 5th grader, as it turns out.
Support HuffPost
A No-B.S. Guide To Life
Related
Popular in the Community