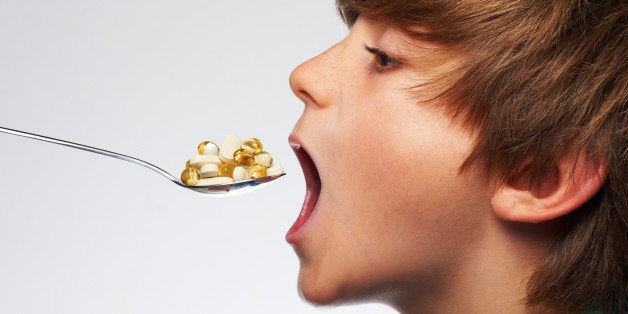 And more than half (55.1 percent) of kids taking these medications had parents who said the medications helped their children "a lot." Meanwhile, 26 percent of kids had parents who said the medications helped "some," and 18.9 percent of kids had parents who said the medications helped "not at all" or only "a little."
Use of the medications was higher among families with an income below the poverty level, compared to families with incomes at 100 percent of the poverty level or less than 200 percent of the poverty level.
Boys were more likely than girls -- 9.7 percent compared with 5.2 percent -- to use prescription medication for emotional or behavioral difficulties, as were non-Hispanic white children, compared with black children and Hispanic children (9.2 percent, 7.4 percent and 4.5 percent, respectively).
Prescription medication use for behavioral and emotional difficulties also seemed to differ by insurance. Kids who received health insurance through Medicaid or the Children's Health Insurance Program were more likely to receive these mediations -- 9.9 percent -- compared with kids who had private health insurance -- 6.7 percent -- and kids who had no insurance -- 2.7 percent.
The findings are based on interviews with parents of 17,000 children that were conducted between 2011 and 2012, NBC News reported.
"Over the past two decades, the use of medication to treat mental health problems has increased substantially among all school-aged children and in most subgroups of children," the researchers wrote in the Centers for Disease Control and Prevention report. "Data collected by national health surveys play a key role in monitoring and understanding the factors associated with the expanded use of medication for the emotional and behavioral problems of children."
Related