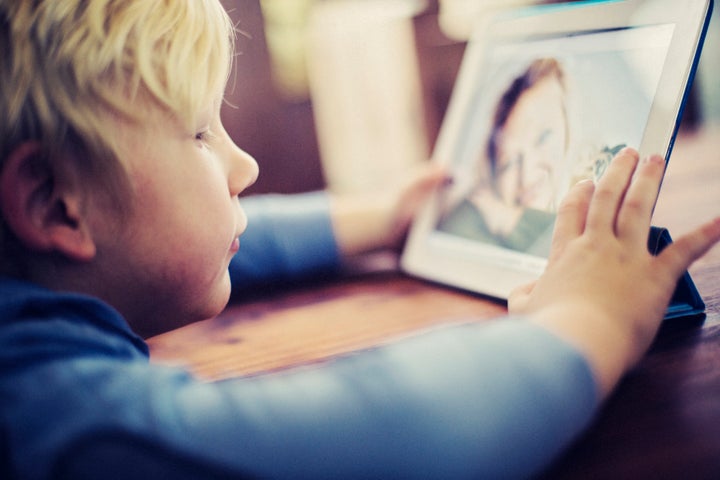 With even toddlers bent over their iPads, children today are spending more time with screens than ever before.
While some experts are concerned that all this technology could negatively affect the developing brain, others say it's not all bad. Research has shown that moderate screen time can carry significant educational benefits for young children, particularly when it comes to language and literacy.
"Children need a healthy balance," Allison Henward, an early childhood media researcher from the University of Hawaii, wrote in The Conversation. "While we should be careful in flinging open the gates of media, we should be equally concerned about chaining them shut."
Research has shown that watching educational shows like "Sesame Street" can improve children's literacy and math skills, and computer-based educational programs are likely to have a similar effect. Such programs can boost letter recognition, listening comprehension and vocabulary. In particular, ebooks that couple spoken with printed words have been shown to help children expand their vocabulary.
These programs can also help children develop literacy specifically on digital platforms, where so much modern communication takes place.
"We think of literacy as only reading and writing printed words on a page of paper, but literacy is also when young children create stories and images online through blog, podcast, text message and videos," Henward told The Huffington Post in an email.
She emphasizes that it's not just from deliberately "educational" technologies that kids can learn. "Children pick up ideas from television ... and use them to enhance literacy," Henward wrote in The Conversation.
Studies by literacy researcher Karen Wohlwend have shown that young children, working in a group, can use digital puppetry apps to enhance their storytelling. The children in the study engaged in "coordinated storytelling, digital literacy learning, multimodal production, and play negotiation," Henward explained.
In her own research, Henward has found that preschoolers will craft "complex oral stories" based on characters they see on the screen. One little girl combined several characters from different media with narratives from her local community to build a new tale of her own.
Children use these fictional beings "as protagonists, villains, sidekicks and friends," Henward told HuffPost. What they've seen and heard essentially become tools in their own developing literacy, she said.
Still, many childhood experts have sounded the warning bells, saying that spending too many hours staring at screens may impair a child's socio-emotional development. The American Academy of Pediatrics recommends that screen time be avoided for those under age 2, whose brains are developing rapidly. For children ages 3 to 18, the AAP advises limiting screen time to two hours per day.
Staying involved in your children's media use may help to balance any risks with the potential educational benefits.
"Try to understand the child's interpretation of media and what they take from it," Henward said. "To optimize their screen time and learn about children's understandings of media, play with them. Talk with them."
Related