Between 1997 and 2013, hundreds of children were sexually exploited and abused while police and elected officials in an English town failed to curb the violence, a new report says.
According to the Independent, the report, commissioned by the Rotherham town council found that at least 1,400 children were abused in the town between 1997 and 2013, and the crimes continue today.
Rotherham is a town of 250,000 people.
Professor Alexis Jay, who wrote the report, said she found "children who had been doused in petrol and threatened with being set alight, threatened with guns, made to witness brutally violent rapes and threatened they would be next if they told anyone".

It said that three reports from 2002 to 2006 highlighted the extent of child exploitation and links to wider criminality but nothing was done, with the findings either suppressed or simply ignored. Police failed to act on the crimes and treated the victims with contempt and deemed that they were "undesirables" not worthy of protection, the inquiry team was told.

Despite the report's findings, Council chief executive Martin Kimber said there wasn't enough evidence to punish any council member or employee, according to the Daily Mail.
The Guardian reports that the majority of the offenders were of Asian descent and most of the victims were white. Many social workers said they were afraid to mention or discuss the perpetrators' ethnicity "for fear of being thought racist."
Some workers said their managers explicitly told them not to mention race or ethnicity in their reports.
"It is hard to describe the appalling nature of the abuse that child victims suffered," Jay writes in the report. "They were raped by multiple perpetrators, trafficked to other towns and cities in the north of England, abducted, beaten, and intimidated."
The New York Times reports that at least one third of the victims documented in the report were known to child protection agencies, but no action was taken to prevent abuse.
The Times also says that most of the victims were from disadvantaged backgrounds, making them easier targets for sex trafficking.
In a follow up story, the Guardian says political pressure is mounting on Shaun Wright, the police and crime commissioner for South Yorkshire, to resign, following the report's release.
Like Us On Facebook |

Follow Us On Twitter |

Contact The Author
Related
Before You Go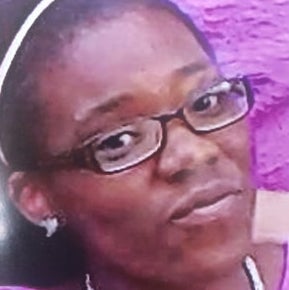 Missing Children
Popular in the Community