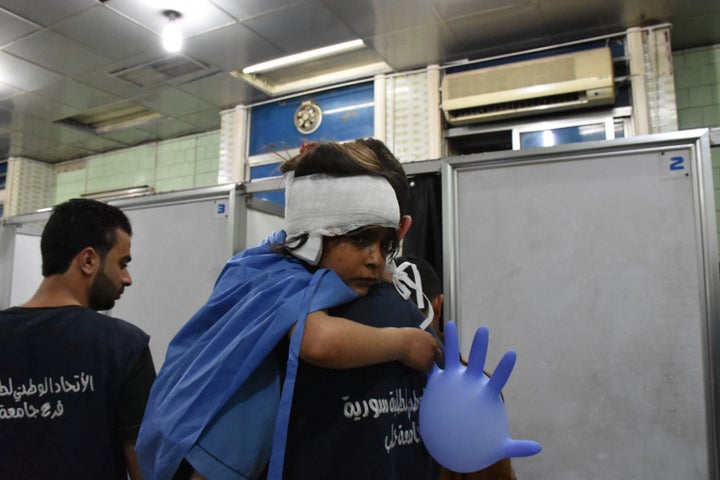 A suicide car bomb attack on a bus convoy carrying thousands of besieged Syrians on Saturday killed at least 68 children just west of Aleppo, according to a monitoring group. 
At least 126 people in total were killed in the attack, according to the Britain-based monitor, the Syrian Observatory For Human Rights. The incident was one of the deadliest bombings in Syria this year, and highlights the continued brutality of the civil war.
Images from the scene showed dazed and injured children, some whose faces were completely covered in blood and dust from the blast. Local medical facilities were stretched to the limit treating victims of the attack, while rights groups condemned the killing.
"After six years of war and human carnage in Syria ... six years of heartbreak for so many Syrian families... there comes a new horror that must break the heart of anyone who has one," said UNICEF Executive Director Anthony Lake.
"A convoy of families who for so long had already known so much suffering. Now the survivors must bear such a new and terrible loss."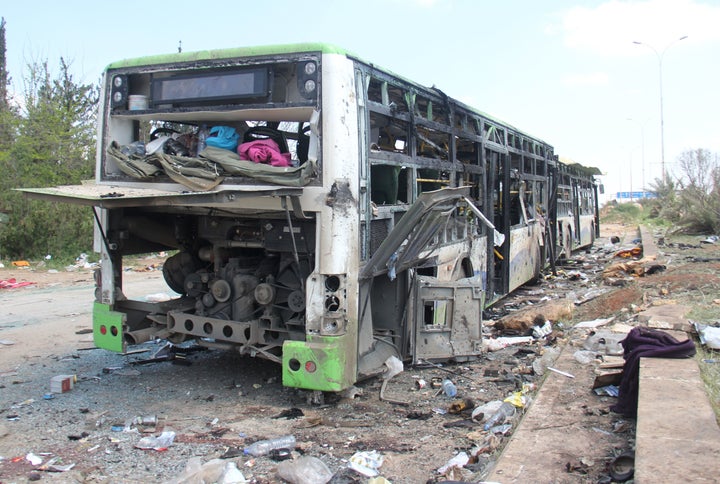 Syria's main Western-backed opposition, the Free Syrian Army, also condemned the bombing as a terrorist act. No group has yet taken responsibility for the killings.
The majority of those killed came from the Shiite towns of Fuaa and Kafraya, which have been encircled by Sunni Islamist militias for years.
The agreement proposes the transport of thousands of people out from both opposition and government-held towns under siege. The deal stalled following the blast, but thousands were expected to be bussed from towns on Sunday.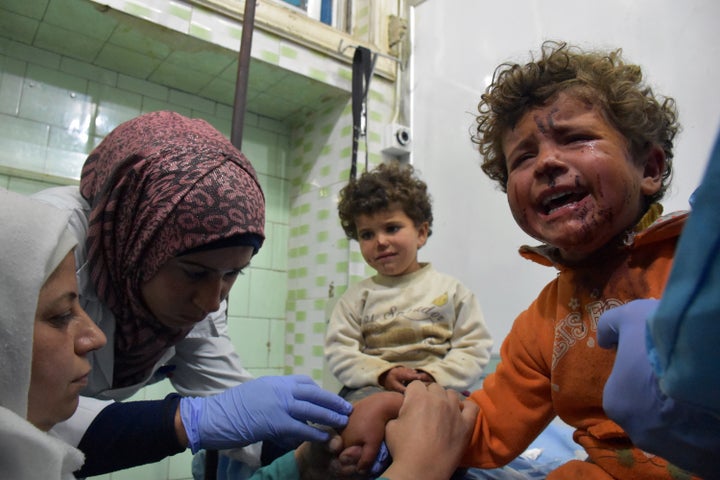 Syrian children have been subject to extreme suffering and trauma throughout the country's more than six-year civil war. A report last month from the nonprofit organization Save The Children documented some of the conflict's effects on children, which included widespread signs of post-traumatic stress disorder, a lack of access to psychosocial support and increased longterm risk of suicide.
Saturday's bombing comes within just weeks of another deadly attack involving children in Syria. At least 70 people, including a number of young children, died in a toxic gas attack earlier this month in the town of Khan Sheikhoun.
U.S. officials reacted to the chemical attack by accusing the Syrian government and launched a missile strike on a Syrian air base. 
Calling all HuffPost superfans!
Sign up for membership to become a founding member and help shape HuffPost's next chapter