 * Study says rates of addiction, divorce higher
* Average incomes lower, it finds
* Many others with ADHD do fine
CHICAGO, Oct 15 (Reuters Health) - Children with ADHD symptoms tend to fare worse as adults than do kids without problems in school, according to the longest follow-up study of the disorder to date.
They have less education and lower income, on average, and higher rates of divorce and substance abuse, according to findings released Monday in the Archives of General Psychiatry.
"A lot of them do fine, but there is a small proportion that is in a great deal of difficulty," said Rachel Klein, a professor of child and adolescent psychiatry at New York University Langone Medical Center in New York.
"They go to jail, they get hospitalized," said Klein, whose study is the longest to date to follow people with attention deficit hyperactivity disorder or ADHD.
Children with the condition are excessively restless, impulsive and easily distracted, and often have trouble in school. There is no cure, but the symptoms can be kept in check by a combination of behavioral therapy and medication.
Klein and colleagues followed 135 white men who had been rated hyperactive by their school teachers back in the 1970s and referred to Klein's hospital. According to the researcher, the children did not have aggressive or antisocial behaviors and would have been diagnosed with ADHD today.
They all came from ordinary, middle-class homes, Klein said, and had "well-meaning" parents. When the boys were 18, the researchers established a comparison group of age-matched white boys who had visited their medical center for unrelated reasons and had not had any problems at school.
Based on interviews done when the men were 41 years old, on average, Klein's team found that those who had ADHD symptoms as children left school 2.5 years earlier than the comparison group.
Only 4 percent had higher degrees versus 29 percent of their peers.
In both groups, salaries went as high as $1.5 million a year. But in the comparison group, the average salary was about $175,000, compared to $93,000 in the adults who had been diagnosed with attention issues as children.
More than one in five of the hyperactive boys was diagnosed with ADHD three decades later, versus one in 20 in the comparison group. And about a third had been in jail at some point - about three times more than those in the comparison group.
They were also more likely to be divorced, abuse drugs and be labeled with antisocial behavior disorder. However, they were not more likely to have mood or anxiety disorders.
It's not clear from the study that ADHD, per se, puts people at risk. But Klein said ADHD-linked impulsiveness may make youngsters more likely to use drugs and spiral downward into crime and other antisocial behaviors.
"When you see signs of antisocial behavior, you really have to step in," she told Reuters Health. "You have to keep treating these kids as long as they face problems."
The U.S. Centers for Disease Control and Prevention estimates that between 3 percent and 7 percent of school-age children in the United States have ADHD.
Fewer than half will have lasting problems; for the rest, the outlook is better, according to Klein.
"Most of them are married, most of them are employed. I think that is a silver lining," she said.
J. Russell Ramsay, who studies ADHD at the University of Pennsylvania's Perelman School of Medicine, said although the kids fared worse as adults than the comparison group, they still were within the normal range in many cases.
"We are not talking about awful outcomes necessarily," said Ramsay, who was not involved in the research.
Ramsay said individuals with ADHD have different outcomes depending on the severity and complexity of their disorder.
"This is sort of a reminder to pay attention to the unique needs of the child, the educational environment and the home environment."
Treatment options include both stimulant medications such as Ritalin or Adderall, and behavioral coping strategies that can help address a child's specific difficulties.
SOURCE:Archives of General Psychiatry, online October 15, 2012.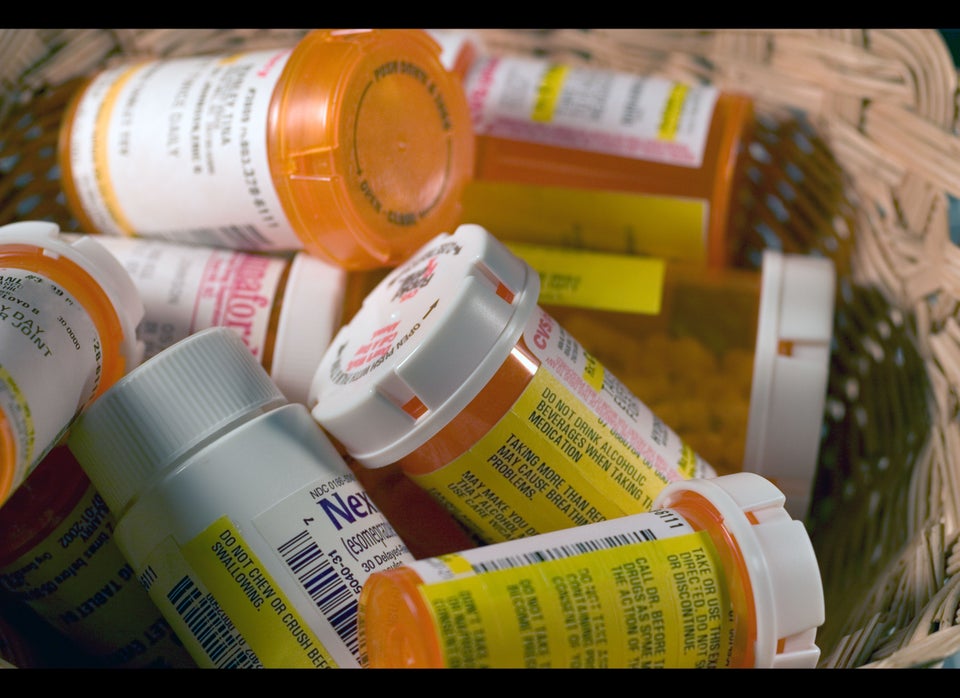 6 Medications You Should Never Give Kids