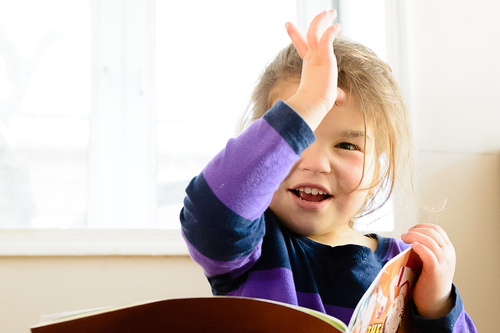 It can be difficult for children with disabilities and their families to find activities that they can enjoy. KEEN of Greater DC (Kids Enjoy Exercise Now) has provided wonderful programming for children with disabilities and their families in Washington, DC for years, with activities ranging from adaptive sports programs to an annual Halloween event for children with special needs and the French Embassy.
Last October KEEN expanded their sports program to Baltimore in partnership with the Johns Hopkins University. Over the past year, KEEN has provided inclusive activities to children with special needs in Baltimore at no cost to their families. The program takes place at the Baltimore Polytechnic Institute and serves children from both Baltimore City and Baltimore County
Even though KEEN will be celebrating its first anniversary in Charm City next month, the Johns Hopkins' involvement in the program is not new. Each semester since 2011, undergraduate students studying neuroscience and behavioral biology who enrolled in the class "KEEN: A Practicum in Neuroscience" have served as volunteer coaches at KEEN's Montgomery County (MD) sports program. As the class gained in popularity, the Director of Undergraduates Studies for the Neuroscience Program Dr. Linda K. Gorman and KEEN Greater DC's Executive Director Beata Okulska began to talk about the need for a KEEN program in Baltimore. After researching the types of programs available in the area, it was discovered that there were, in fact, no programs like KEEN providing sports programs for children with special needs.
"We consider our experience with KEEN to be a win-win scenario," explains Dr. Gorman.
The type of experiences that KEEN provides our undergraduates could not be mimicked or merely discussed in the classroom. For most, if not all, of our students, this is the first time they get to work one-on-one with these special athletes who are facing and overcoming challenges every day. We provide KEEN with a group of very talented, caring and dedicated undergraduates. The stories that I hear from both our undergraduates and the KEEN leadership are heartwarming. I could not be more pleased with our partnership with KEEN.
What are KEEN sessions at the Baltimore Polytechnic Institute like? At each session, volunteers are each assigned to a single participant, called a KEEN athlete, for individualized attention and assistance. This approach ensures that every child is included, feels safe, and can participate no matter which sport is being played. KEEN sessions are held in the school gym with a variety of equipment available such as balls, hula hoops, tumbling mats and scooter boards. The program follows an open-gym format, allowing all KEEN participants to play with multiple items and/or different equipment at each session. Activities include throwing a football, bouncing a basketball, bowling, running, rolling on tumbling mats, or riding on scooters. Each program session ends with the group gathering in a circle where the athletes share "what they did today that made them proud." Through "Prouds," athletes learn to celebrate their accomplishments, building self-esteem and confidence.
"I am so proud of the work that KEEN has done in our first year in Baltimore," says Jenny Brown, manager of KEEN Sports Baltimore.
We have doubled the number of athletes we serve ... and have established a wonderful volunteer base. It's important for us to continue to reach as many children with disabilities in the region as we can -- there are more than 7,600 living in Baltimore City alone. It is a joy to watch each athlete's face as they walk into the gym. I can't wait to see KEEN grow even more over the next few years!
Related
Popular in the Community