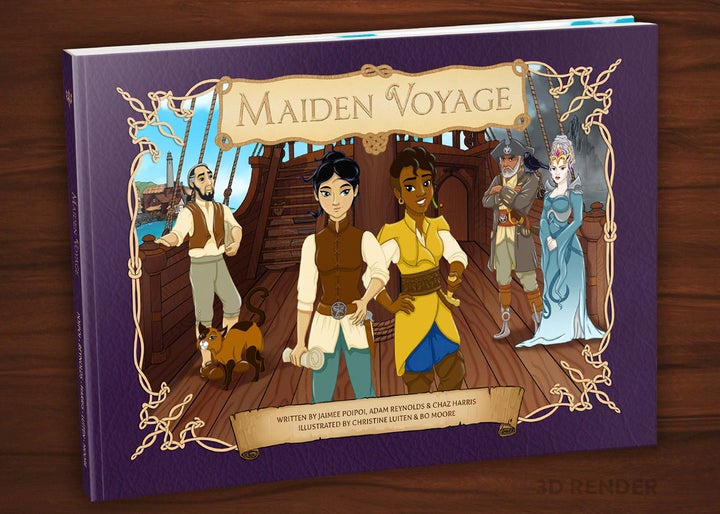 A new queer fairytale for kids is in the works, centering around the lesbian love story of a fisherman's daughter who inherits a treasure map and goes on an adventure at sea.
Maiden Voyage, currently engaged in a Kickstarter campaign, is from the team behind Promised Land, a groundbreaking fairytale where a farmer's son falls in love with a prince. Like their previous book, co-authors Chaz Harris and Jaimee Poipoi say much of the impetus behind creating Maiden Voyage was to provide kids with a queer utopian fantasy world to lose themselves inside of.
″We believe everyone deserves to live happily ever after and so we set out to tell more stories to prove that in our universe ― where all are equal no matter their gender, who they love or what they look like," Harris told HuffPost. "Also, as with the first book, we want to avoid the damsels in distress tropes and be inclusive of people of color because these are also areas sorely lacking in children's literature. Girls should grow up knowing they can be a powerful queen, a brave sea captain or anything else they set their minds to."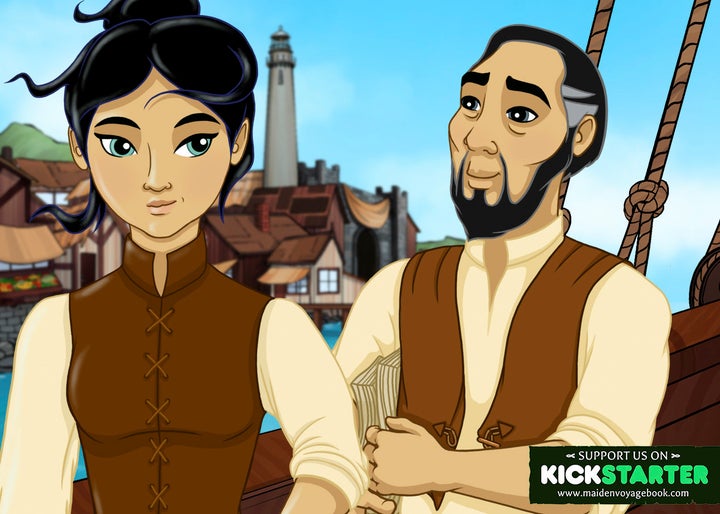 As with Promised Land, Harris and Poipoi also feel that it is important for children to have access and be exposed to diverse stories that are representative of a multitude of experiences. Actors George Takei and Sir Ian McKellen have both posted on their social media accounts encouraging their followers to invest in Maiden's Voyage.
"The media we experience as children informs the way we see the world and the way we see ourselves," Harris told HuffPost. "Globally, [the LGBTQ community has] some of the highest suicide rates and our youth are often most at risk as they continue to experience bullying. We came to the conclusion that what we've been doing so far is a band-aid approach, it's not focusing on the causes, but the result... Visibility and representation in storytelling is hugely important because if we don't see ourselves in stories, we don't see ourselves in the world."
Maiden Voyage is slated for release in June 2018. Head here to check out the Kickstarter campaign.
Support HuffPost
Every Voice Matters
Popular in the Community