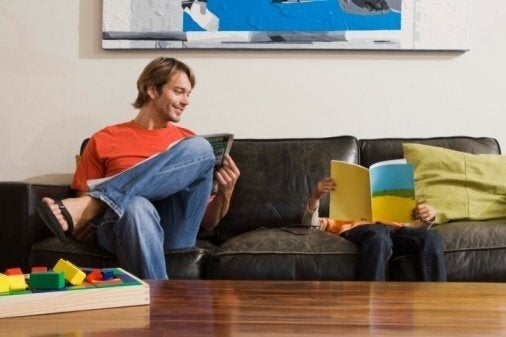 I first moved to New York, like many twenty-somethings before me, to be a grown up. I was attending an MFA program in the city, starting work at a nonfiction imprint at a reputable publishing house and excited about being on track to becoming the writer I had always wanted to be. I worked my way through my first six months here, fastidiously studying the ways of the publishing world, reading all the required texts for my adult literature seminars and writing my ten-story collection. It was hard, but I was used to hard. I was of the mindset that, as writers, what we do is challenging and unpleasant but nonetheless necessary. I was ready to keep my proverbial nose perpetually to the ground. I was serious.
Then, in the winter of 2007, everything changed. My graduate program required us to attend a few panels a month and I was on my way to one on writing for children. It was the only event that fit into my schedule that week and I reasoned I would stay for half an hour and then go home. What could I possibly learn there? As far as I was concerned a children's writing panel had nothing to do with me, serious adult writer that I was. Plus, I wouldn't even know anyone. The adult fiction and writing for children portions of my MFA program were kept very separate and there was a stigma around those "kid people." I sometimes imagined them sitting in their graduate classrooms learning nursery rhymes while we, the adult fiction students, read Kafka.
When I got there they were already buzzing about Margaret Wise Brown, Mo Willems and Meg Cabot. I felt unbelievably out of place. Didn't they know we were adults? Why were they still talking about books they read decades ago? Everyone there needed a reality check, I reasoned. It was time to grow up.
But then something remarkable happened. These editors started to discuss the children's world of publishing and these writers started to ask questions and I saw it -- joy. It was unmistakable. The joy for the written word was absolutely everywhere. They discussed the ins and outs of the children's world, this universe for children run and operated entirely by adults. It was dazzling and magical and made me feel the way I used to feel about books, the way I had forgotten to feel about books. It made me feel happy.
I left that night elated. I felt like I had been let in on the best-kept secret of publishing.
I started going to more "kidlit" events and noticed the way people discussed books. There was no pretension and no pretending. It wasn't a problem to say Judy Blume was your favorite author. To a lot of people, she was (and a damn good one at that). I found myself relaxing in the presence of this fun-loving publishing world. And I felt, after a while, that I belonged.
I used the second year of my MFA program to write a young adult novel and began pursuing picture books as well. I loved the economy of this art form, choosing, with pristine attention, the exact right words to tell the exact right story. I also began spending time with children teaching creative writing classes throughout the city. I had an idea developing that I wanted to put into practice, but I knew I needed more time and experience to get it done. I started researching literary tactics and techniques at the New York Public Library on Saturdays and could be found borrowing friends' children to test out theories and book ideas. I wasn't a teacher but I knew I had a message to offer, one I had just learned myself.
In 2009 I launched my program, Nurturing Narratives, the goal of which is to foster a love of narrative and story in young children. It is my greatest wish to teach children what I now believe: that writing is not a burden, but a joy. The truth is that children love story. No situation is too small to write about, no anecdote unworthy of documentation. Through Nurturing Narratives I aim to empower children to feel like authors, to understand that their words are valuable and that writing (and reading) is not only important, but also fun.
I host Nurturing Narratives events around the city and in some cases these can be private events, like birthday parties. Children create and make their own storybooks complete with their own drawings. I do poetry parties where we play word games and narrative events on a theme or a book (Eloise tea parties are a big hit). The rules don't matter. What matters is that we have a good time. I think if we can get children excited about writing from the start, we lay a solid foundation for all the learning that is to come. As an aspiring children's author nothing makes me happier than sharing The Runaway Bunny or Where the Wild Things Are with children today. Not only do I get to remember how I once felt about them, but I also get to see the joy these stories bring new readers. Children's books are never forgotten and I'm honored to be a part of a world that has such longevity and, yes, importance.
I once thought I had to give up children's books to be an adult, that I had to shelve them in order to become the writer I wanted to be. What I didn't realize, and what I want to teach any child who comes through my program, is that it is in these books that we find the secret to writing. Because the true secret to writing is not brilliance or talent or even commitment - albeit they're important. The secret to writing is joy. And we could all, even us grown ups, use a little more of that.
Popular in the Community