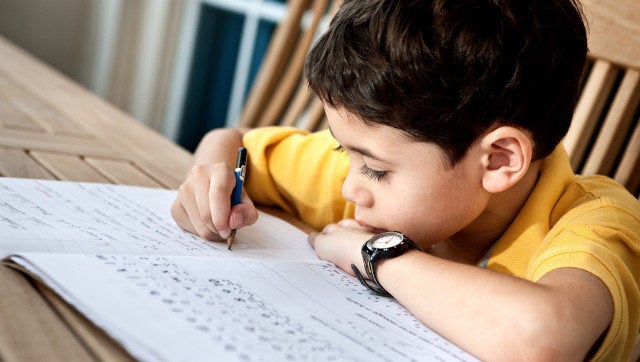 The presidential candidates have uttered few words about the 15 percent of Americans who live in poverty. Our culture is a long way from the sense of communal responsibility that inspired Franklin D. Roosevelt, in his second inaugural address, to say, "The test of our progress is not whether we add more to the abundance of those who have much; it is whether we provide enough for those who have too little."
Our presidential candidates don't discuss the poor, but I feel that as a parent, I should. In America, it's too easy to live in a bubble that reinforces one's own class reality. My husband, the child of a Hungarian refugee, is passionate about our children perceiving their privilege and understanding that not every child can get the toy she wants, when she wants it. I want our children to absorb the American, yes AMERICAN, value of Communitarianism that gave our country the roads, public schools, and libraries that enabled my grandparents to flourish and enter the middle class.
So I set out to raise our young children's awareness about life beyond the bubble. Since our kids are three and five, I decided to start our conversation with picture books that depict economic struggle in America. I had help digging up some of these books from librarian Deivis Garcia, at the Montclair Public Library.
These books work on both sides of the class divide, confirming what some children already know, and educating others. Perhaps their most important readers are the poor and working class children whose emotions they validate. None of these books are dour or preachy; they celebrate resourcefulness and show that life can be sublime, no matter what you own.
The Can Man by Laura E. Williams, illustrated by Craig Orback: Tim's parents can't afford the skateboard he dreams of for his birthday, so he puts on rubber gloves and starts collecting cans in a quest for cash. Soon he finds himself racing a homeless can collector to the best spots in the neighborhood for cans. As he gets to know "The Can Man," Tim learns there are things in life more valuable than any object.

Those Shoes by Maribeth Boelts, illustrated by Noah Z. Jones: Jeremy is obsessed with "those shoes," those black high-tops with the white stripes that all the other kids are buying. But his grandma tells him, "There's no room for 'want' around here, just need," and what Jeremy needs are winter boots. When Jeremy finally finds those shoes, one-size-too-small, in a thrift shop, he endures blisters, band aids, and limping before he frees himself of his obsession though an act of generosity.

Lucky Beans by Becky Birtha, illustrated by Nicole Tadgell: Marshall Loman is sick of beans because he has had to eat them every night since his father lost his job. In this Depression-era story, a bean counting contest at a local shop and one boy's math-savvy help a family get back on their feet again.
The Secret River by Marjorie Kinnan Rawlings, illustrated by Leo & Diane Dillon: In a dark forest in Florida, a girl poet named Calpurnia and her family worry that they will go hungry because the river is empty of fish. Calpurnia meets a medicine woman in the forest, who helps her find the way to a secret river, a river teaming with catfish that appears only when it is desperately needed, and disappears when the heart and belly are full.
These books are helping my kids develop gratitude for what they have and respect for those who have less.
Related