Before thousands of gaming die-hards congregate in downtown Los Angeles this week for the Electronic Entertainment Expo (E3), an unlikely group gets to play not-yet-released games on brand-new PlayStation Vitas (PS Vitas).
Sony donated 30 PlayStations to the Los Angeles Children's Hospital for patients who are immobile or in isolation. Last Friday, as depicted in the photos below, a group of teen patients got to test out the new gaming systems. When one patient was told that it was the first time anyone had played the games, he commented with a huge smile on his face, "Wow! It was so cool to be a part of something that no one else has tried!"
The PlayStations, with Skype capability, will allow kids to play and interact with others safely from their hospital beds. This is particularly meaningful to some patients, such as those with Cystic Fibrosis (CF), who are isolated because of their extreme susceptibility to life-threatening infections. With these PlayStation Vitas, CF patients will now be able to interact with those they relate to most--other CF patients.
The hospital's creative art therapists will also use the systems to organize virtual group art therapy sessions between CF patients where the patients can interact and share their art with each other.
PHOTOS: Check out the young patients trying their own new gaming systems:
Photos courtesy of the Los Angeles Children's Hospital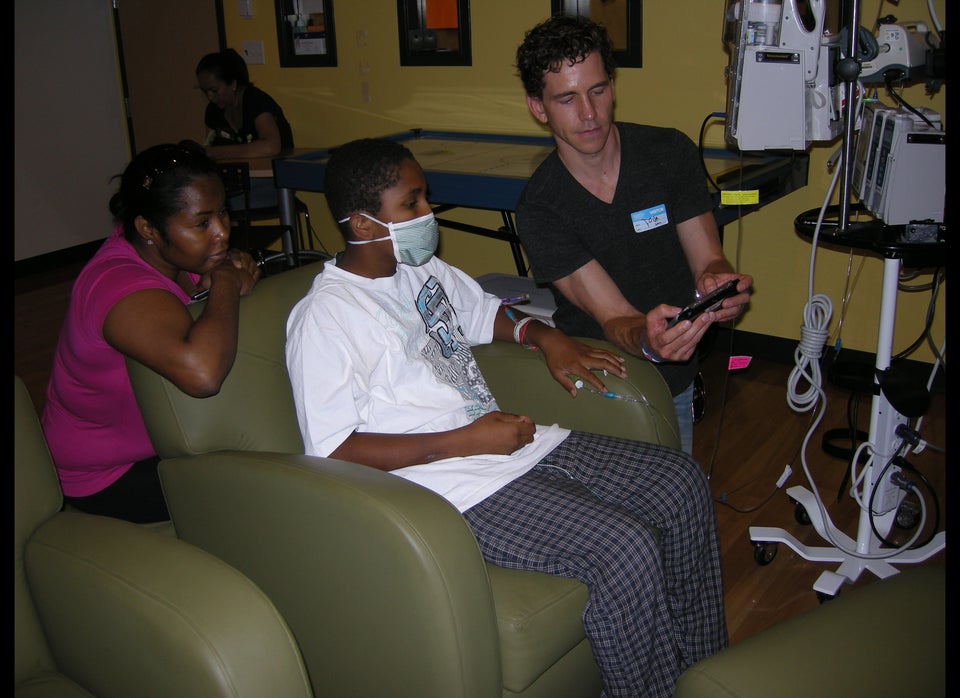 Children's Hospital Los Angeles Receives PlayStations
Popular in the Community