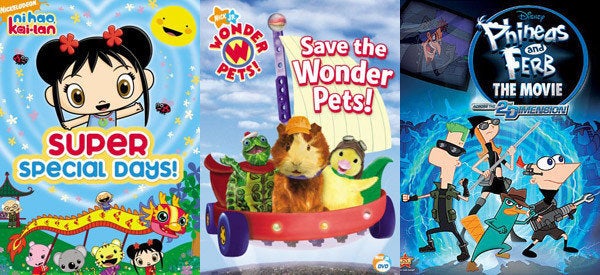 The first time I saw "Wonder Pets," I started texting several friends -- some parents, some child-free -- "Omygod put on Nick Jr. right now. There is a duck who can't say her r's and a turtle and hamster and they are wearing capes and saving a baby panda!" The ones who didn't ignore me (likely the same women who hit refresh on Cute Overload a few hundred times a day) were excited. But, most of my mom friends laughed at my enthusiasm. Their kids were older, they'd moved on, and eventually -- after I watched all the baby animals get rescued -- I did too.
Rebecca Wolff of Girls Gone Child appears to have just gone through a similar experience.
When I saw that, I retweeted her (along with 75 other fans) and added my own: Seewious. And, I felt a little jealous that she got to be in that beginning phase of the love affair with Winnie, Tuck and Ming Ming.
In the latest issue of the New Yorker, Emily Nussbaum, analyzes what's so appealing about the threesome. "Wonder Pets," she says is just one example of a renaissance in children's programming. Amen to that. At last, an actual television critic has said it -- this stuff that we let our kids watch is good. Or, shall I say, at last a parent has said it (Nussbaum has two kids, age 4 and 6) -- we can talk about television for toddlers without bringing up pediatric guidelines or mommy guilt.
Nussbaum said in a podcast on newyorker.com that she didn't let her first child watch any TV until he was 2-years-old, per the American Academy of Pediatrics guidelines. But, like blogger Rhiana Maidenburg who came out on HuffPost as a mom for toddlers who watch television, the TV critic confessed that her screentime rules went out the window with baby number two. "Anyone who has ever had a 2-year-old and a newborn knows this changes the entire dynamic and all household policies," she said.
At that point, Nussbaum discovered "Miffy and Friends." I hadn't seen that show, but now, after watching approximately 33 YouTube clips, have to agree with her review. It is "like a shelter magazine for toddlers." She praises a handful of other shows too -- all the same ones that fill up my DVR. Yo Gabba Gabba, of course, is the psychedelic "kindie pop" example of impressive kids' programming, and "Ni Hao, Kai-Lan" gets its due as more than a Dora ripoff -- "cognitive behavioral therapy for the toddler's soul."
And, just like I'm not saying these shows give me the same amount of guilty pleasure as say the more grown-up "Revenge," Nussbaum says:
"I'm not suggesting that "Wonder Pets" is the kiddie version of "The Wire." (Maybe it's more like "Monk.") But there's something inspiring in the way that these shows find freedom, and beauty, by respecting their medium's innate strengths and constraints, instead of viewing them with disdain."
The only issue I had with Nussbaum's piece is that she glosses over the importance of "Sesame Street," which at the moment, is the only show my toddler wants to watch. In the podcast, Nussbaum explains this a little bit, though. She says she always thought "Sesame" was great, and still is great, but -- with the exception of Elmo's World -- it's based on adult humor.
While 39 million people watched the Grammys this past weekend, my daughter and I caught up on "Sesame." For the most part, I was happy with this situation. But, something about her obsession with Super-Grover, who really does seem kind of retro, hasn't been sitting right with me. And, if it's not just the fear I feel about how addicted she is to that one show and how screen-time is bad (and gah, really this post is not about that, nope ...) Maybe, it's just that like all art, there is a time for the classics and a time for the new. The next time she wants to watch something, I'm going to suggest we diversify.
Most of the shows Nussbaum highlighted are ones I've seen, but a few were new. Here are 10 great introductions to the new world of children's TV.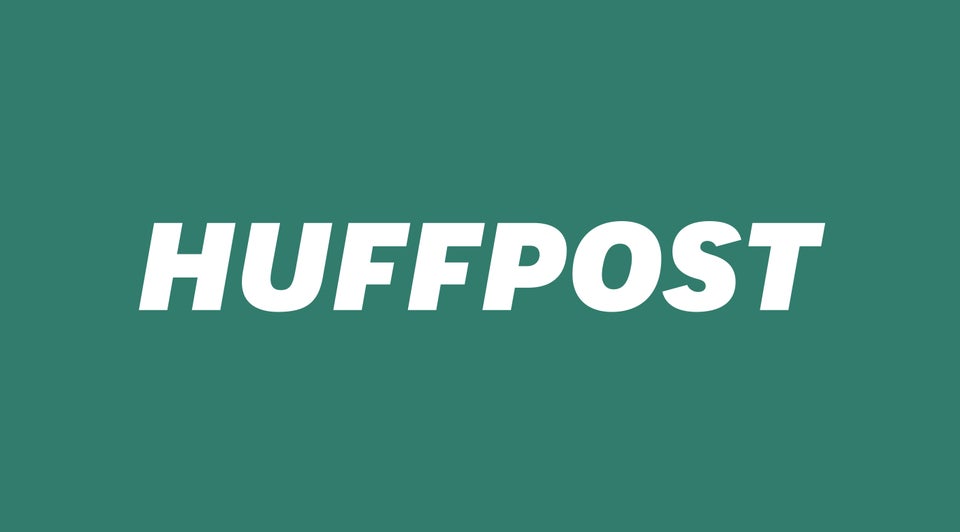 Kids' TV Shows That Adults Will Enjoy