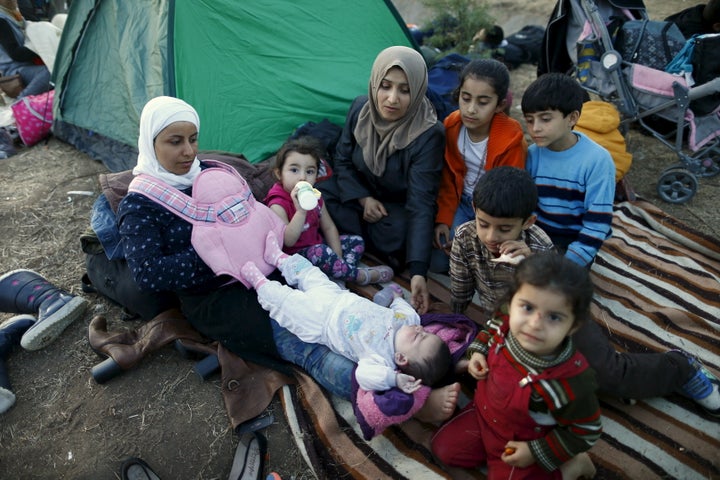 The Oxford University Press has named the word "refugee" its annual Children's Word of the Year, after the term appeared in hundreds of short stories written by children in the U.K.
Since 2011, kids ages 13 and under have entered an annual short story competition created by BBC Radio 2 called 500 Words, and for the past three years, a team of academics and technology experts at Oxford University Press have used these entries to analyze linguistic trends.
This year, the team examined 123,436 entries and found that the migrant and refugee crisis — specifically in Syria, which was mentioned 438 times — has resonated with youth and increased in frequency by 368 percent as compared to 2015.
The analysts also found that kids who wrote about refugees did so using sympathetic and emotive descriptions, displaying a sophisticated, sensitive and mature understanding of the issues involved.
For instance, this is a sample of one child's entry, a girl who is 12 years old:
"I'm in France ... place called Calais. It turns out that nobody wants us after all. There was no gold at the end of the rainbow. I have no idea when or how I will get away from this prison."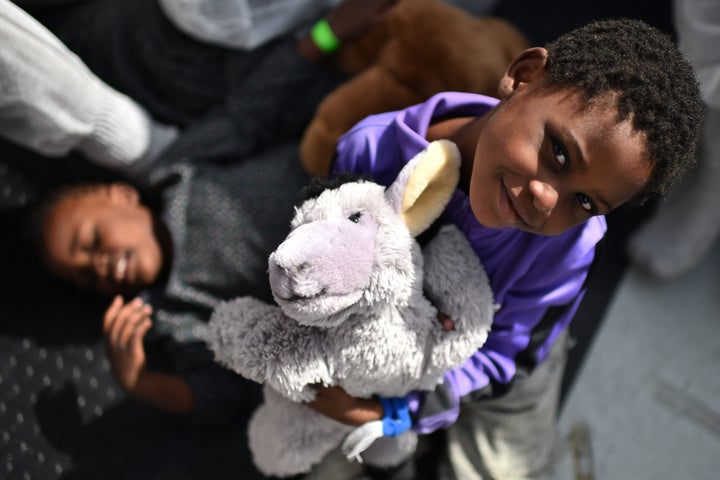 A 13-year-old boy, who also entered the contest, conveys a more hopeful context in his 2016 entry:
"We fled for our lives, took what we could and drove off into the distance. We made our way to the refugee camp."
Vocabulary used that was associated with the word "refugee" included "arrive," "travel," "border," "flee," "home," "desperate," "boat," "lost," "safe" and "hope."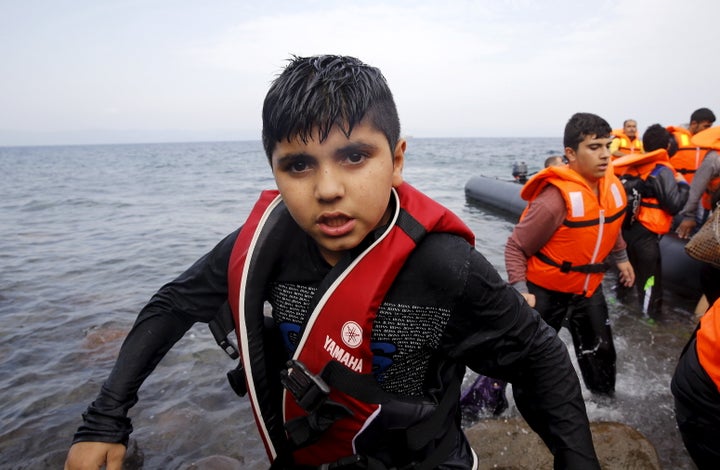 Other popular words that got kids' creative juices flowing in 2016 included Shakespeare, Star Wars, Tim Peake (a European Space Agency astronaut of British nationality) and social media — the latter of which makes sense since the Children's Word Of The Year in 2015 was "hashtag."
REAL LIFE. REAL NEWS. REAL VOICES.
Help us tell more of the stories that matter from voices that too often remain unheard.
BEFORE YOU GO
PHOTO GALLERY
Kids Writing To Kids In Immigrant Detention