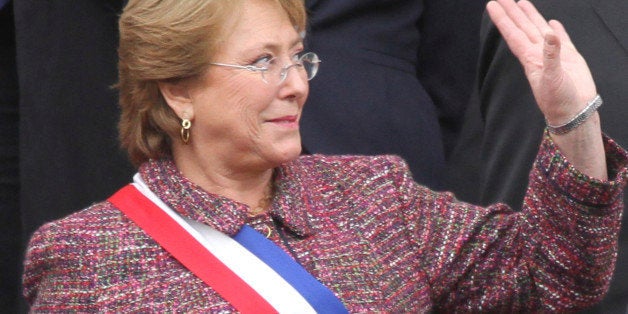 Chile will begin debating whether to reform one of the world's most restrictive abortion policies -- but don't expect widespread legalization of the procedure.
President Michelle Bachelet said Wednesday that she would introduce legislation legalizing abortion in cases of rape, unviable pregnancies or in cases where the woman's life is threatened, the local press reports.
"Periodically, we hear from the news about cases of women who get clandestine abortions that put their lives at risk and without doubt mark them with a painful, anguishing experience," Bachelet said in a speech.
Some conservatives, like Carlos Larraín, who heads the rightwing National Renovation party, oppose reforming the abortion law to conform to worldwide standards.
"It's possible that they'll get the votes together, but I still have faith that many people who belong to the rational left and Christian democracy will vote against it," Larraín said, according to La Tercera.
Chile became one of the last countries in the world to legalize divorce in 2004.
CORRECTION: An earlier version of this story incorrectly stated that the Pinochet government banned abortion entirely in 1973. In fact, the restrictions on abortion in cases of the endangerment of the mother's life were passed by the Pinochet government in 1989.
Popular in the Community