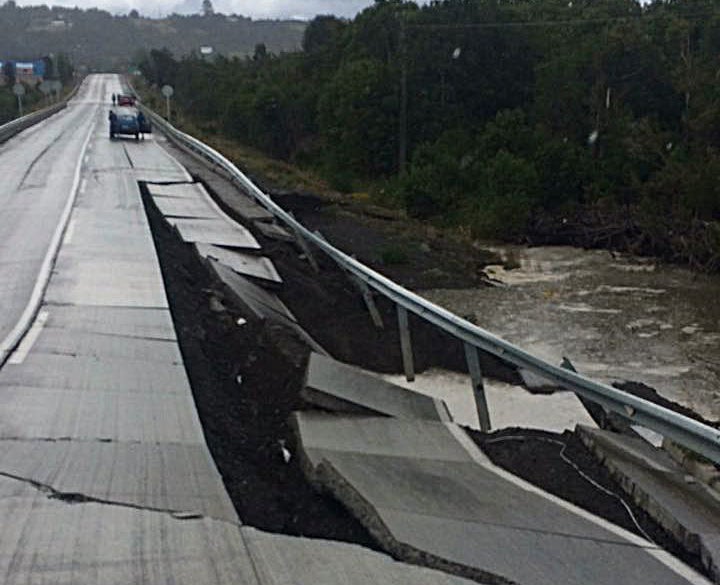 SANTIAGO, Dec 25 (Reuters) - Officials removed a tsunami warning after a magnitude 7.6 earthquake struck 225 km (140 miles) southwest of Puerto Montt in southern Chile on Sunday, prompting an evacuation order for southern coastal areas.
The U.S.-based Pacific Tsunami Warning Center said the tsunami warning was no longer in place for the area after earlier issuing one for areas within 1,000 km (621 miles) of the epicenter of the quake.
Chile's National Emergency Services (Onemi) chief Ricardo Toro said a tsunami watch remained in place, and reiterated his call for Los Lagos residents to abandon beaches and go to higher ground. Toro said no fatalities had been reported.
Onemi said approximately 4,000 people had evacuated the Los Lagos area.
The quake's depth was about 34.6 km (21.5 miles), the U.S. Geological Survey said. According to media reports, the quake was felt in the southwest Argentine city of Bariloche.
Chile is the world's leading copper producer, but there are no major mines located near the zone affected by the earthquake.
Chile's state-run oil company ENAP said its Bio Bio refinery in southern Chile was operating normally.
Chile has a long history of deadly quakes, including a 8.8 magnitude quake in 2010 off the south-central coast, which also triggered a tsunami that devastated coastal town.
(Reporting by Felipe Iturrieta; Writing by Mary Milliken and Luc Cohen; Editing by Jeffrey Benkoe)
Popular in the Community