As the international media focuses on Chile with the dramatic mine rescue underway, a startling new gaffe has come to light: officials in Texas' Atascosa County have been sending absentee voters information packages with the Chilean flag proudly displayed in lieu of their home state's banner.
As the Associated Press reports, the flags, admittedly, are remarkably similar. Both have a white stripe on top and red on the bottom, plus a single star in the middle of a blue field. However, on Chile's flag, the blue is only in the top left corner, whereas on Texas's, the blue is displayed all along the left side.
According to the Austin American-Statesman, Texas voter Troy Knudson caught the slip. He said election officials congratulated him "for preventing future Atascosa voters from seeing the flag mistake." Meanwhile, local elections authorities have blamed a previous employee for the mixup. As elections administrator Janice Ruple notes, "We just never caught it."
View the two flags below.
CHILE FLAG: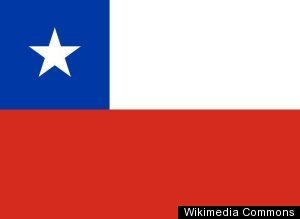 TEXAS FLAG: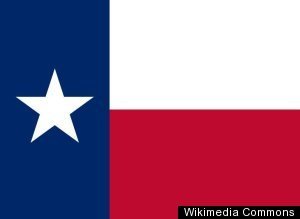 Related
Popular in the Community