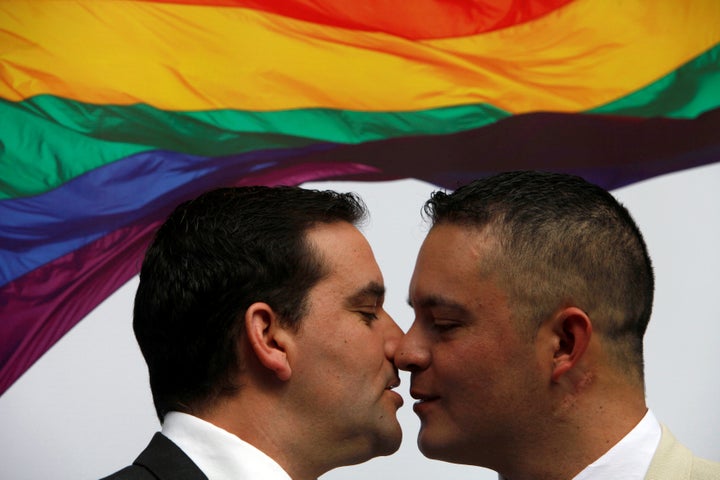 SANTIAGO (Reuters) - A uniformed policeman celebrated his gay civil union in Chile's capital, Santiago, on Wednesday, the first time a member of the force has taken advantage of a new law allowing civil partnerships in the conservative South American nation.
Civil unions were approved by Chile's Congress last year after four years of legislative wrangling.
The law, which took effect in October is seen as a big step forward for gay rights in conservative Chile.
"To let everyone know that you're gay isn't easy, but if you have the support of friends, family, and the people that you know, there's no problem," said Hugo Alcalde, after celebrating his civil union with Jose Luis Valdes.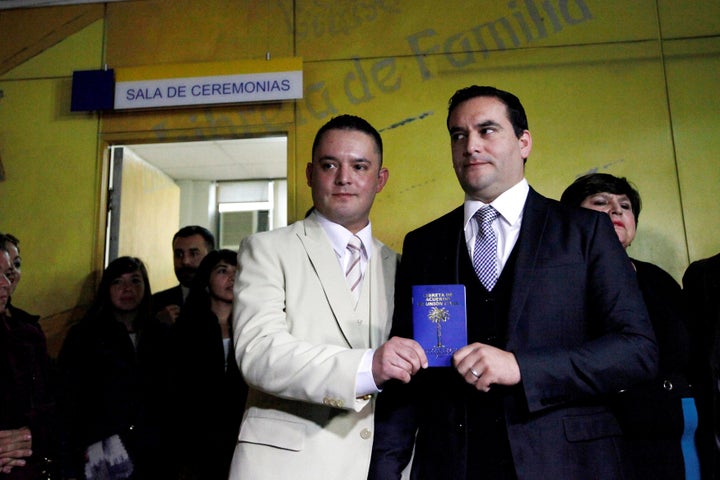 "It's a weight off your shoulders."
According to Rolando Jimenez, leader of the Chilean gay rights group, Movilh, the move represents a broader trend of police and military beginning to knock down barriers to inclusion.
"So, this is an historic milestone, and we thank and value the bravery of this first officer to publicly take this step," he said.
(Reporting by Reuters TV; Writing by Gram Slattery; Editing by Peter Cooney and Sandra Maler)
Before You Go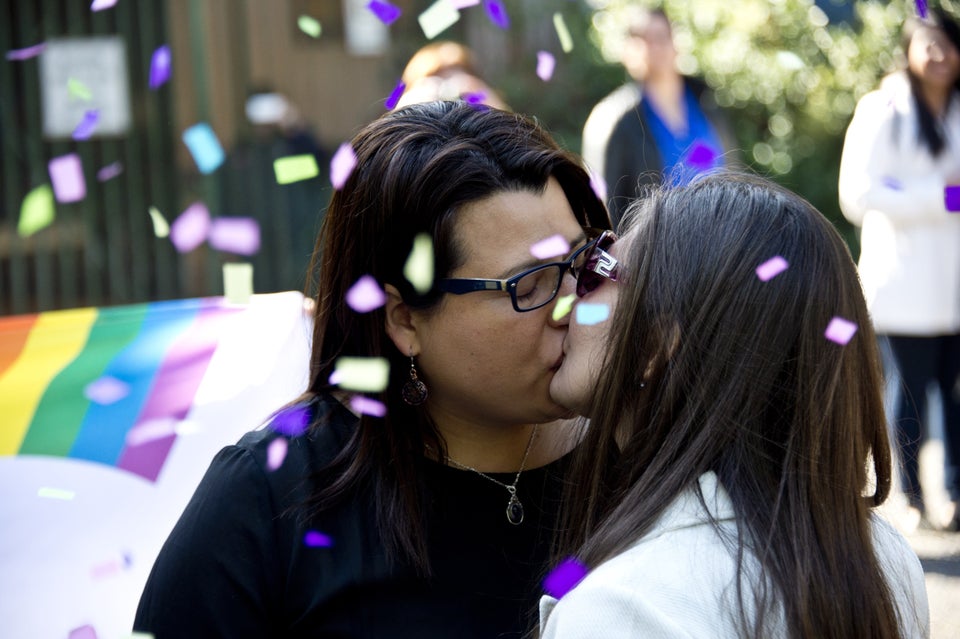 Chile Approves Civil Unions For Same-Sex Couples
Popular in the Community