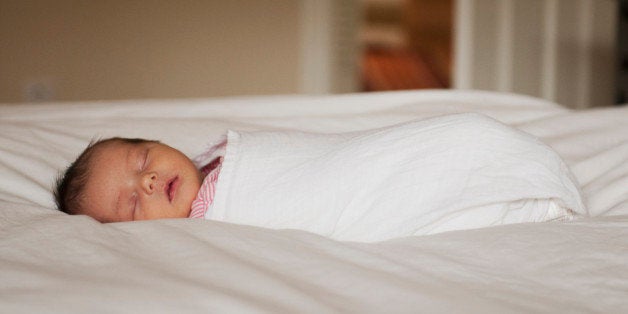 SANTIAGO, May 16 (Reuters) - Chile's child welfare service is investigating reports that a Catholic priest was involved in giving babies up for adoption in the 1970s and 1980s without their parents' knowledge, telling the biological mothers that their child had died.
Chilean investigative journalism center Ciper published a report last month saying that an unknown number of babies who were born to unmarried mothers were illegally given to other families. In some cases, the women were persuaded it was the best choice for them, but in others they were told the baby had died soon after childbirth, the report said.
The cases took place during the dictatorship of General Augusto Pinochet. In neighboring Argentina, there are hundreds of documented cases of babies being taken away from imprisoned mothers who were considered subversives by the state during the military dictatorship's 'dirty war' in the 1970s.
However, in Chile's traditional Catholic society, the babies were removed from women from middle-class families not for overtly political reasons but because of the stigma attached to unmarried mothers at the time.
The priest at the center of the scandal, Gerardo Joannon, has denied any wrongdoing, saying in an interview with Ciper that he had been working with doctors to try to prevent backstreet abortions. Chile remains today one of the few countries in the world where abortion is illegal in all cases.
"In those days, a girl who was a single mother was looked on very badly," he said, adding that he had "helped in around four or five cases, I don't remember."
His exact role remains unclear and he has said he will not take part in any investigation into what happened. He has not been charged with any crime.
One person identified in the report was Andres Rillon, who said his daughter was given up for adoption after he and the child's mother were told she was dead. Rillon's sister, Maria Elvira Rillon, said that Joannon celebrated mass in memory of the supposedly deceased infant, a claim denied by the priest.
"I didn't have any relationship with any parent," said Joannon in an interview with Chile's Channel 13. "I didn't know who the parents were...the only thing I did was to put the person with problems in contact with a doctor involved in locating families that wanted to have a child."
The country's child adoption and welfare department Sename said this week that eight new cases had come to light, mainly people in their thirties who knew they were adopted and suspected something "irregular" about the way it had taken place. It said it was requesting a dedicated investigator.
"I again repeat to the priest Joannon, the doctors and those who have information that they tell the authorities what they know. We have to know the truth," said Marcela Labrana, the head of Sename.
(Reporting by Rosalba O'Brien; editing by Andrew Hay)