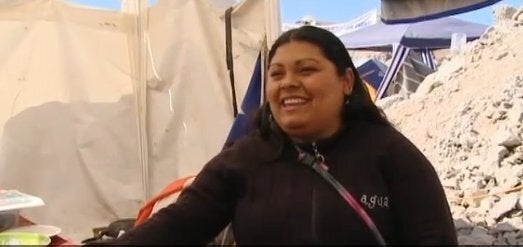 With rescue efforts at Chile's San Jose Mine possibly continuing until Christmas, loved ones must contend by exchanging letters and short phone calls with the 33 trapped miners.
Perhaps no one has benefited more from those now-improved communication links than Christina Nunez, the partner of 34-year-old Claudio Yanez. Earlier this week, she received a marriage proposal in a letter from Yanez, with whom she already has two daughters.
Despite the fact that she'd turned down a proposal from Yanez before he'd been trapped, Nunez, 26, says she initially made the suggestion in a letter. "I want to marry you," she wrote, according to the BBC. "Now I feel that, now more than ever before, we need to stick together." His response: "We're going to get married as soon as I get out of here."
Watch the BBC's report on the Chilean mine marriage proposal here:
Related
Popular in the Community