For the past eight months, riot police have broken up massive student protests across Chile using water cannons and tear gas.
The students are demanding change to the country's prohibitively expensive education system, and the movement has largely paralyzed the public school system. Last week, the country's second education minister stepped down.
Nearly every week, students take to the streets to demonstrate. "We are trying to end the privatization of schools," a protester told Fault Lines. "We want to return to a balanced society where education is free, regulated by the government, and not a segregated education system."
The protests have successfully pressured the government to lower student loan interest rates and increase scholarships, the Associated Press reports, however the government has not implemented bigger reforms. Meanwhile, President Sebastian Pinera's approval rating has plummeted to 23 percent.
Before You Go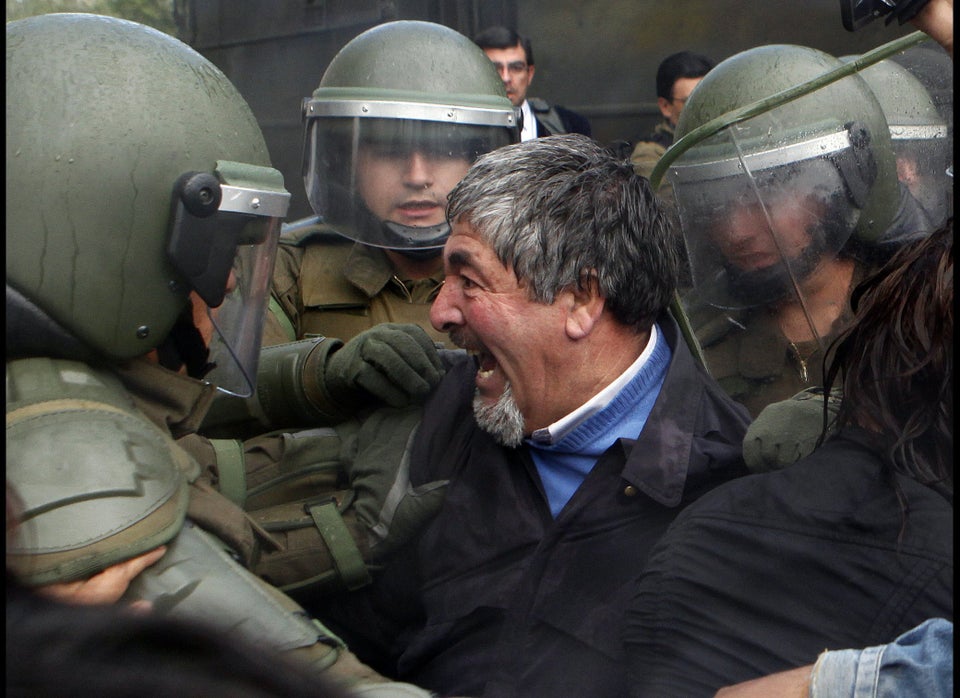 Chilean Student Demonstrations
Popular in the Community