Clashes broke out between police and protesters in Chile's capital following a demonstration by thousands marching for indigenous rights on Saturday.
The Santiago Times reports protesters took to Santiago's streets on Columbus Day to demand political self-determination and to slam the government's role in land rights disputes in the country's south. The newspaper adds that while the protest started peacefully, groups of hooded demonstrators vandalized street signs and sidewalks. Riot police answered with tear gas and water cannons.
The march was organized by the Mapuches, Chile's largest indigenous group, Al Jazeera notes. According to the Associated Press, the word Mapuche means "people of the land," and the group remains among those fighting for autonomy in Chile.
"Today is not a day to celebrate. It is a day to condemn and repudiate all the abuses that we've suffered for more than 500 years," one protester said, according to Democracy Now! "We're here today to tell the Chilean state and current government that we shall resist, that we shall be in defense and in resistance to what's happening in the (Mapuche) territory."
Chile has used a controversial anti-terrorism law instituted under Gen. Augusto Pinochet's dictatorship to prosecute Mapuche Indians. The government accuses indigenous groups of using violence in their struggle to recover ancestral land.
According to U.N. special investigator on human rights and counter-terrorism Ben Emmerson, Chile's government has used the law to discriminate against the Mapuche. "It has been applied in a confusing and arbitrary way, which has turned into a real injustice that has impaired the right to a fair trial. And it has been perceived as stigmatizing and delegitimizing of the Mapuche territorial demands and protests," Emmerson told the Associated Press.
Before You Go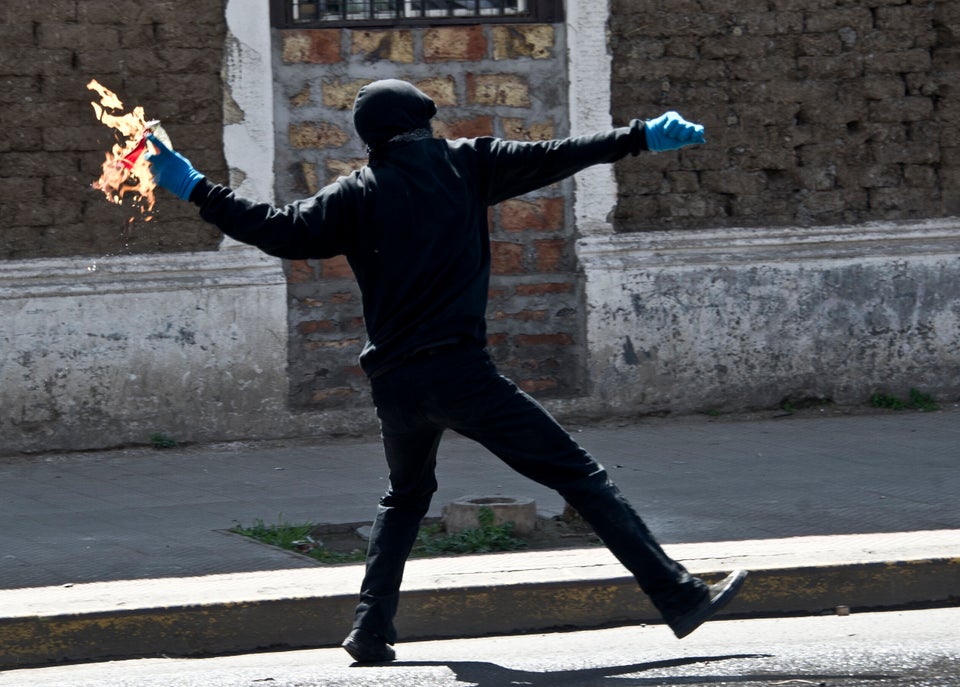 Chileans Protest Coup Anniversary
Popular in the Community