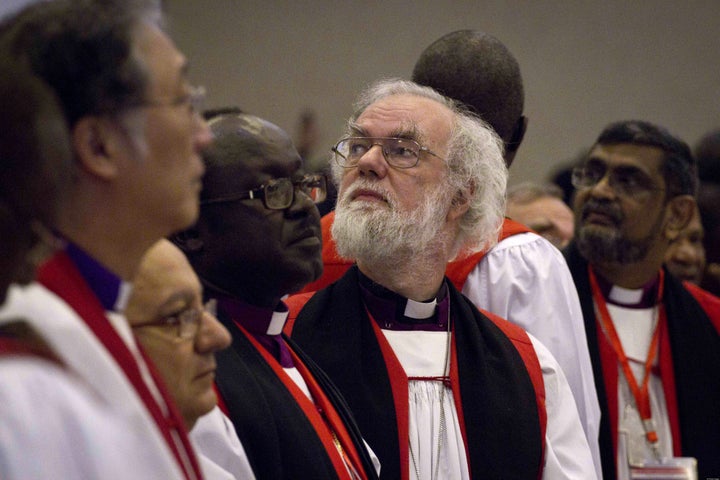 By Daniel Burke
Religion News Service
(RNS) Chile's top Anglican bishop has become collateral damage in the border wars between the Episcopal Church and conservatives overseas.

Bishop Tito Zavala of Chile has been removed from an international commission that considers questions of faith and governance in the Anglican Communion, a network of 44 regional churches around the world.

The Rev. Kenneth Kearon, secretary general of the communion, announced Zavala's removal from the Anglican Standing Commission on Unity, Faith, and Order on Wednesday (Oct. 14).

Zavala was ousted because his archbishop, the Most Rev. Gregory Venables, refused to answer questions about his supervision of conservatives in four breakaway Episcopal dioceses and dozens of parishes, Kearon said in a statement.

"These decisions are not taken easily or lightly, but relate to the gracious restraint requested (by Anglican leaders) ... and the implications for communion bodies when these requests are not honored," Kearon said.

Zavala himself was not known to be involved in the border crossing.

Episcopal leaders have long complained about conservative archbishops such as Venables founding new churches and communities for disaffected Episcopalians in the U.S., a breach of Anglican decorum.

But while Episcopalians have been removed from top Anglican commissions for consecrating gay bishops, Zavala appears to be the first person penalized for the cross-border interventions.

Tensions within the Episcopal Church and the wider Anglican Communion have intensified with the consecration of two openly gay Episcopal bishops in the last six years.

Archbishop of Canterbury Roman Williams, the spiritual leader of the Anglican Communion, has called for a halt on any more gay bishops or border interventions. That call has been largely ignored.

Support HuffPost
The Stakes Have Never Been Higher
Related
Popular in the Community